The oil-free air compressor market benefits from the promotion of environmental protection policies. Recently, governments worldwide have been vigorously promoting environmental protection policies, adjusting industrial structures, and fostering green development. Oil-free air compressors, as environmentally friendly products, align with this developmental trend and receive support from governments. Especially in industries with stricter environmental requirements, such as food, pharmaceuticals, electronics, and other fields, the demand for oil-free air compressors will continue to rise.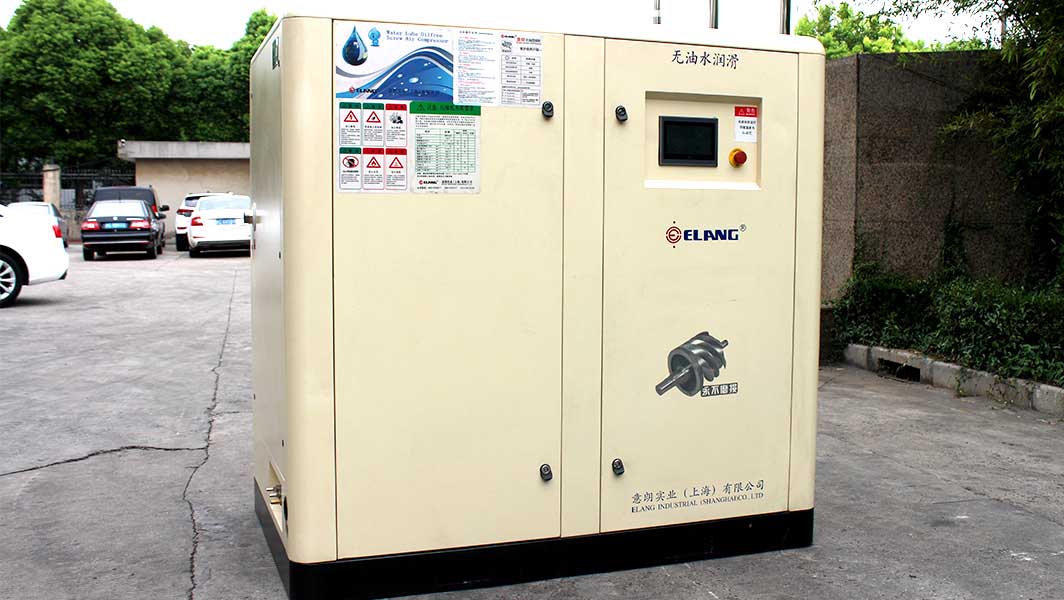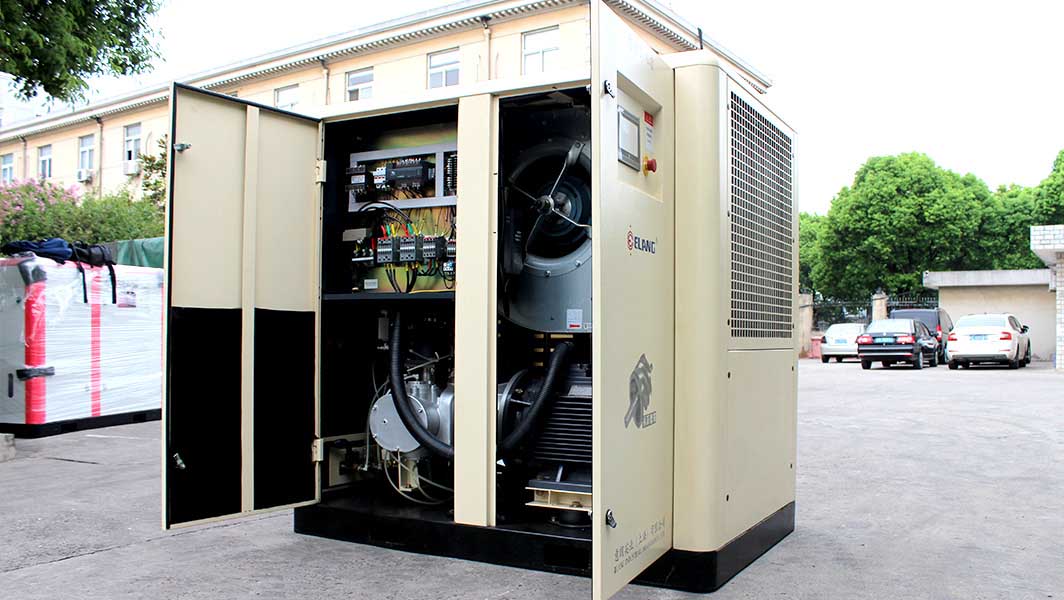 Product Presentation
Advantages
True Energy Saving:
Oil free water lubrication screw air compressor is a kind of compressor that provides clean, pollution-free, 100% oil free screw air compressor, its zero emission can protect the environment efficiently.
True Energy Saving —- Lubrication, Sealing and Cooling:
Ideal isothermal compression : High efficiency (large air delivery)
Low temperature compression : No need the intercooler and after cooler
Low rotation speed : Low noise, low vibration and no need the overdrive gear
Low viscosity of lubrication water :
Easy to be separated with the air
All stainless steel pipe:
Simple ,non-corrosive,non-polluting,high reliablity
Single Stage Compression ,High Efficiency ,and Energy Saving ,and Easy Maintenance:
Single stage compression makes the structure easy.
Compression efficiency is higher than the two stage dry air compressor.
Less consumable parts, easy to be disassembled, reduce the maintenance cost and time greatly.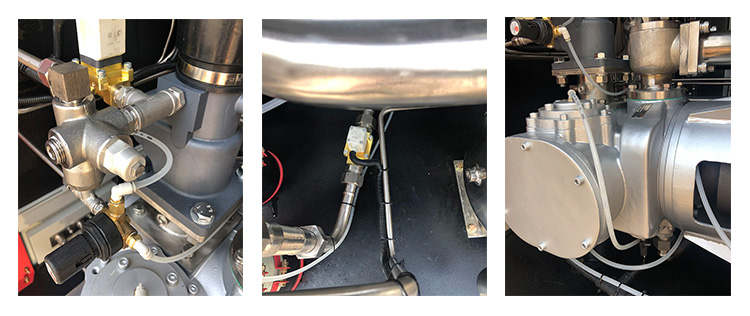 Application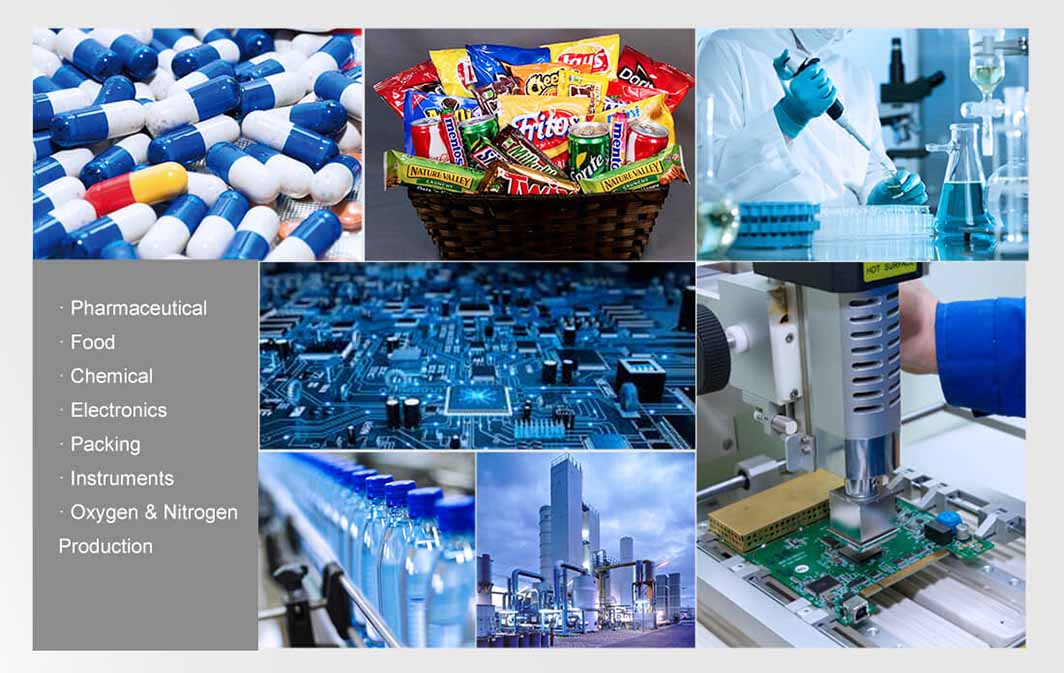 Project
2 Units of 120HP Oil Free Air Compressor for Aerospace Industry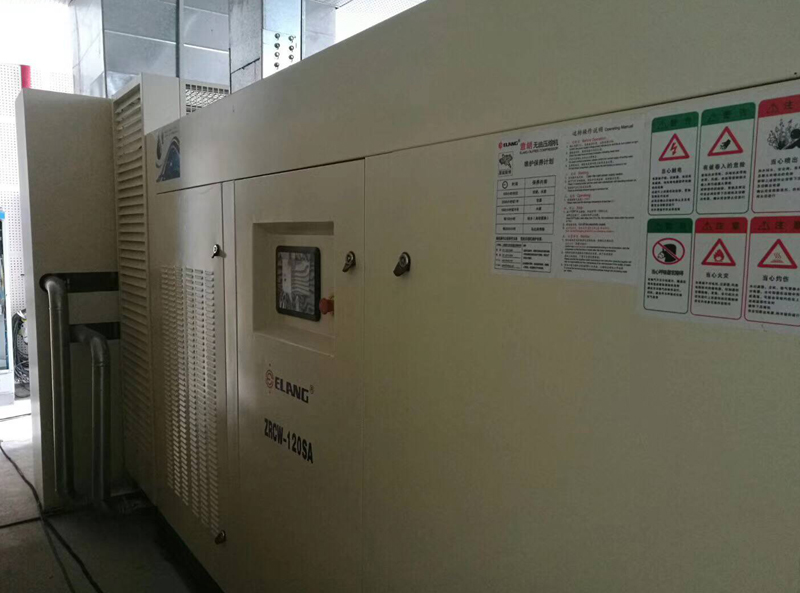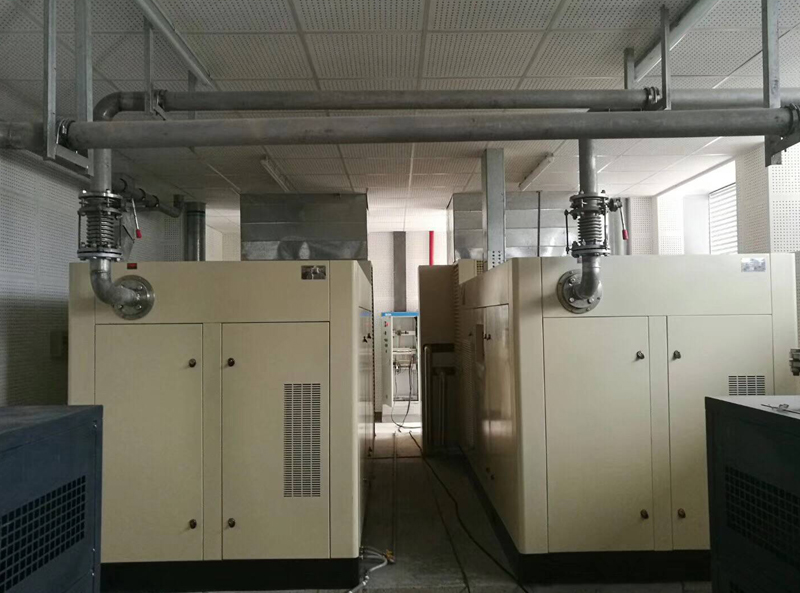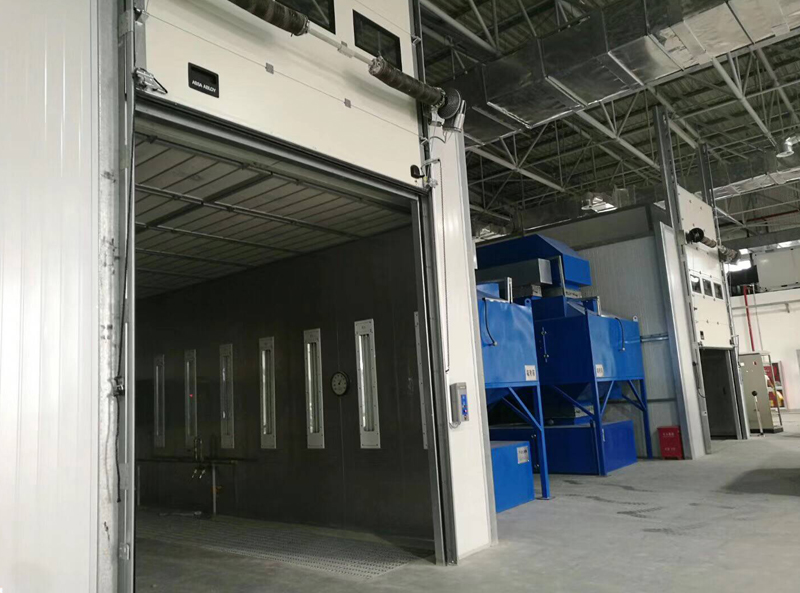 Elang 160kw Oil Free Compressor Whole System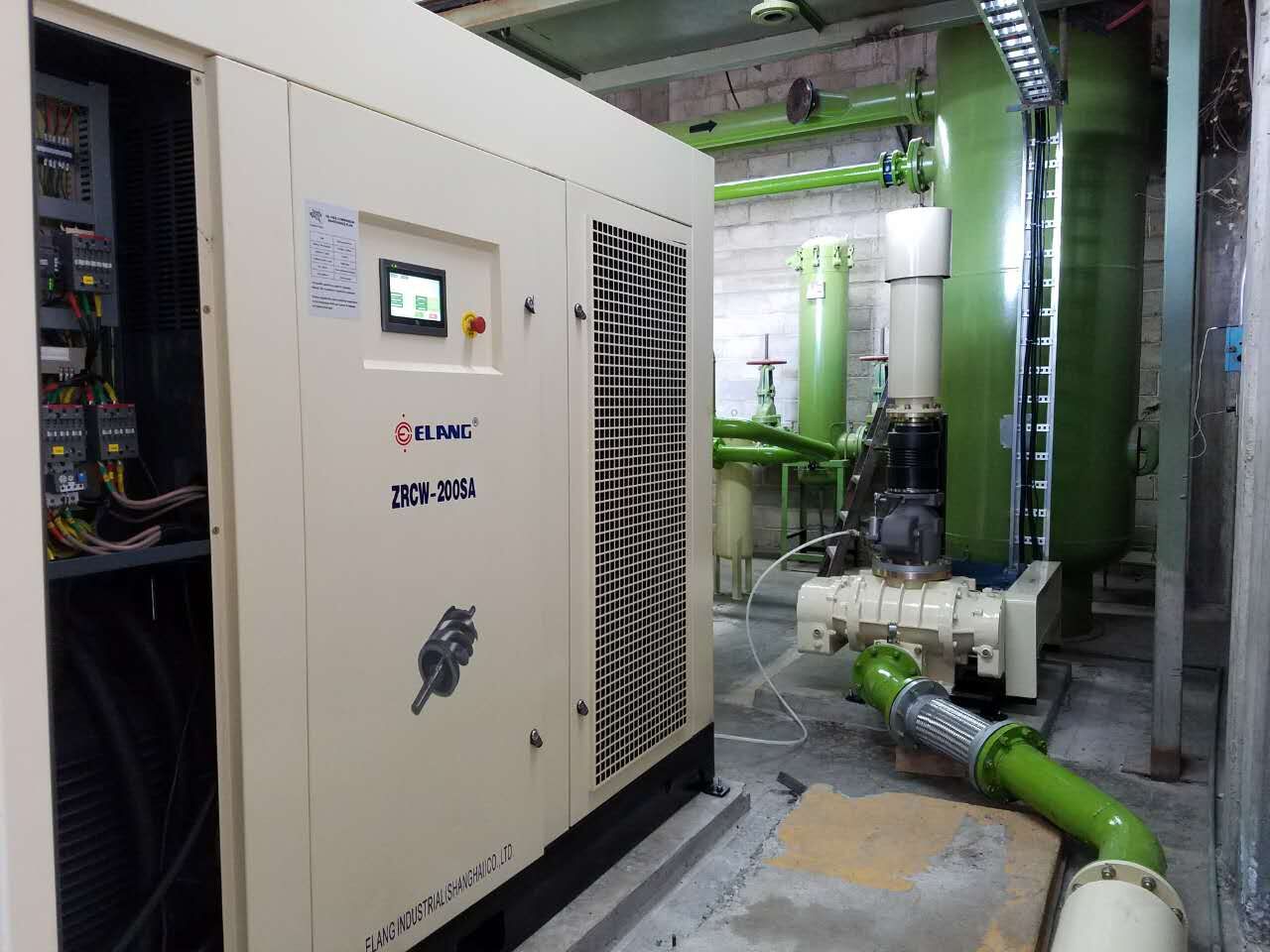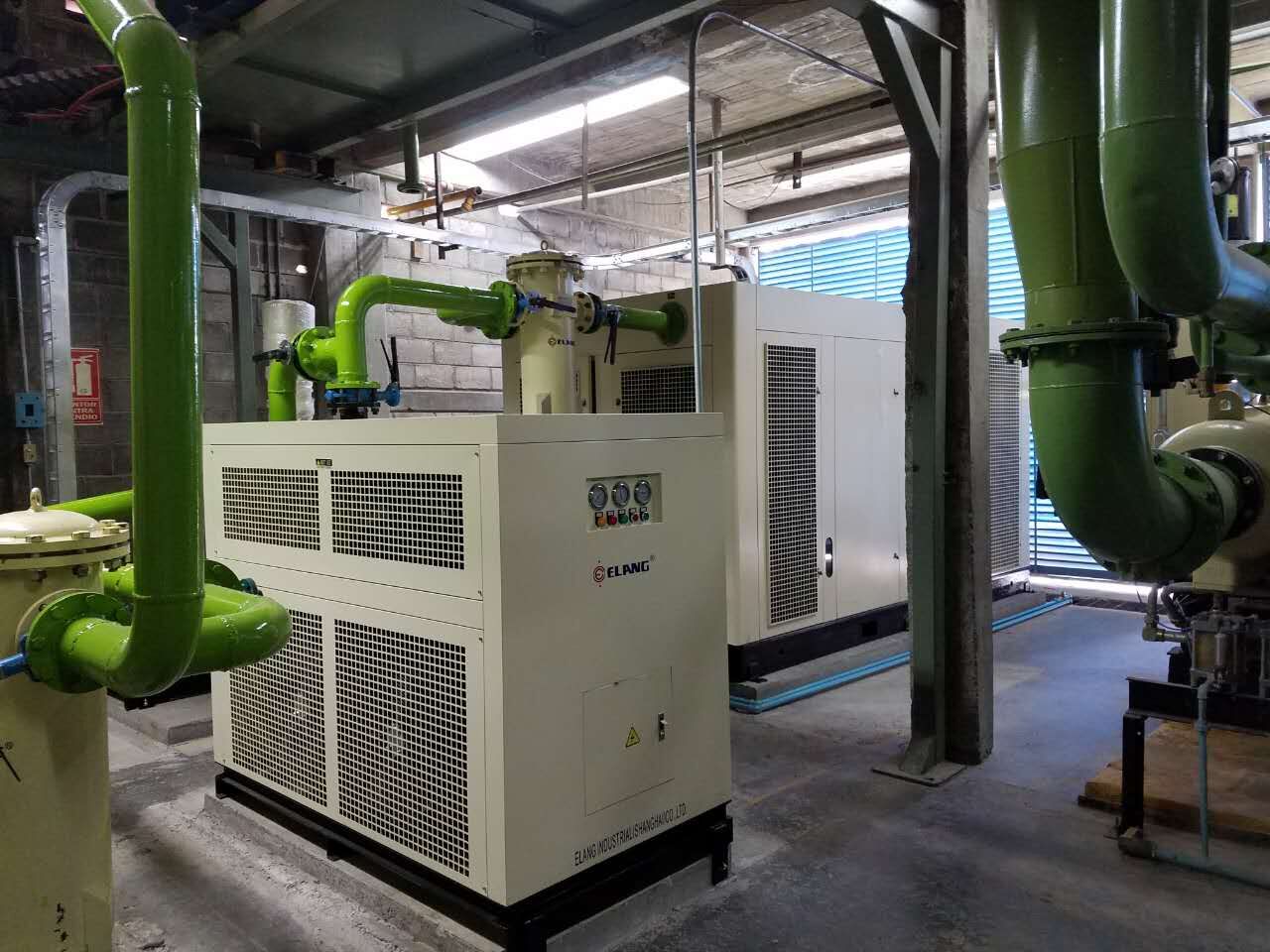 Model: ZRCW-25SA
| Motor Power | Working Pressure | Air Delivery | Dimension(mm) | Weight(kg) | Output pipe Diameter |
| --- | --- | --- | --- | --- | --- |
| 18.5kw / 25hp | 7bar / 100psi | 109.5cfm / 3.1m3/min | 1600*910*1350 | 840 | 1″ |
| 18.5kw / 25hp | 8bar / 116psi | 102.4cfm / 2.9m3/min | 1600*910*1350 | 840 | 1″ |
| 18.5kw / 25hp | 10bar / 145psi | 95.4cfm / 2.7m3/min | 1600*910*1350 | 840 | 1″ |
| 18.5kw / 25hp | 13bar / 181psi | 81.2cfm / 2.3m3/min | 1600*910*1350 | 840 | 1″ |
Elang Compressor Category