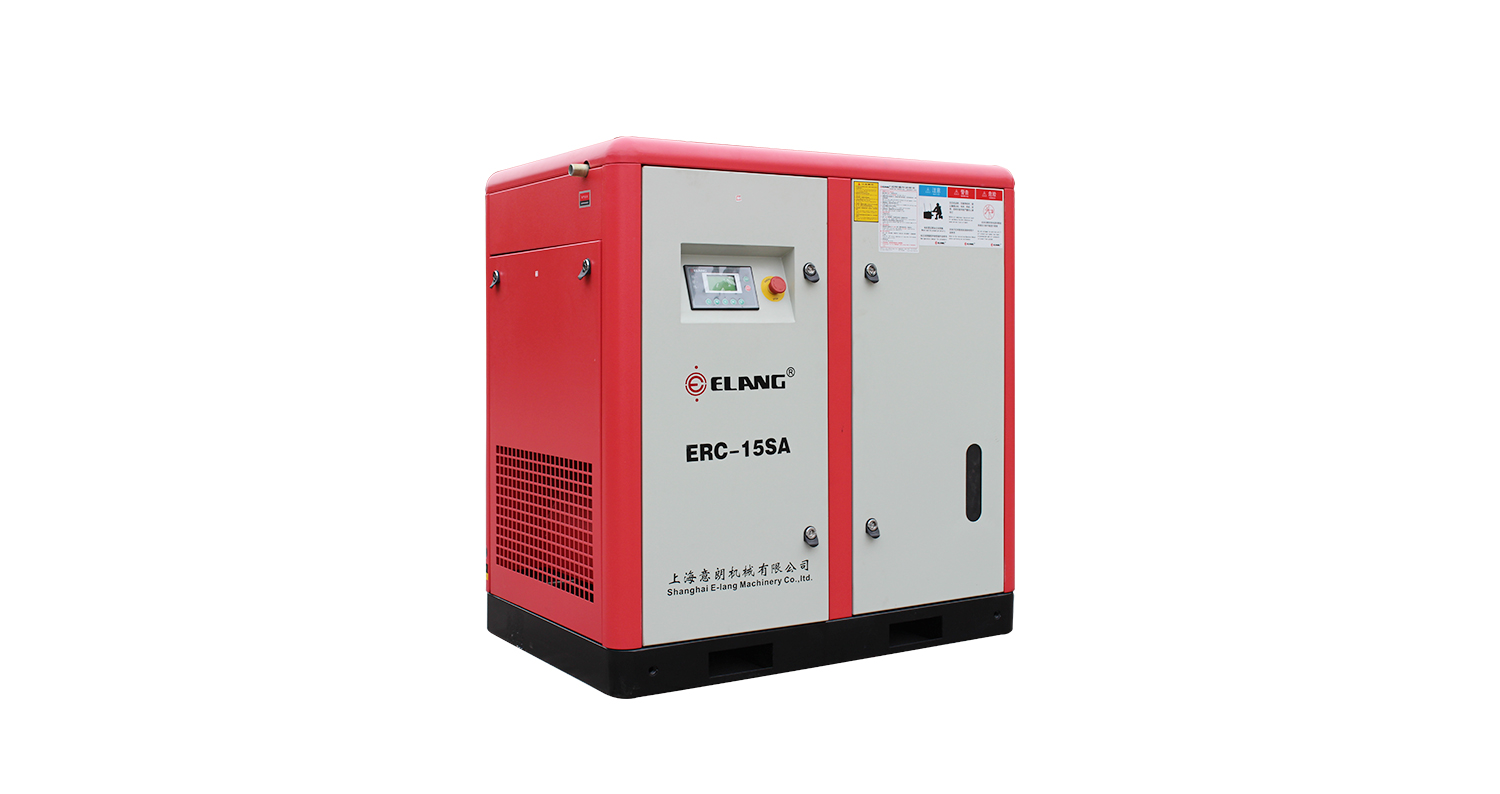 Elang 15hp 11kw 16Bar 0.88m3/min belt-driven screw air compressor is meticulously designed with precision and meticulous attention to detail. It features a high-performance motor and a sturdy belt drive system, guaranteeing seamless and noise-free operation. This compressor ensures a consistent and uninterrupted flow of compressed air, catering to a wide array of applications. Whether it's manufacturing plants, workshops, or automotive facilities, this reliable compressor serves as a dependable source of compressed air, driving productivity and fulfilling operational requirements.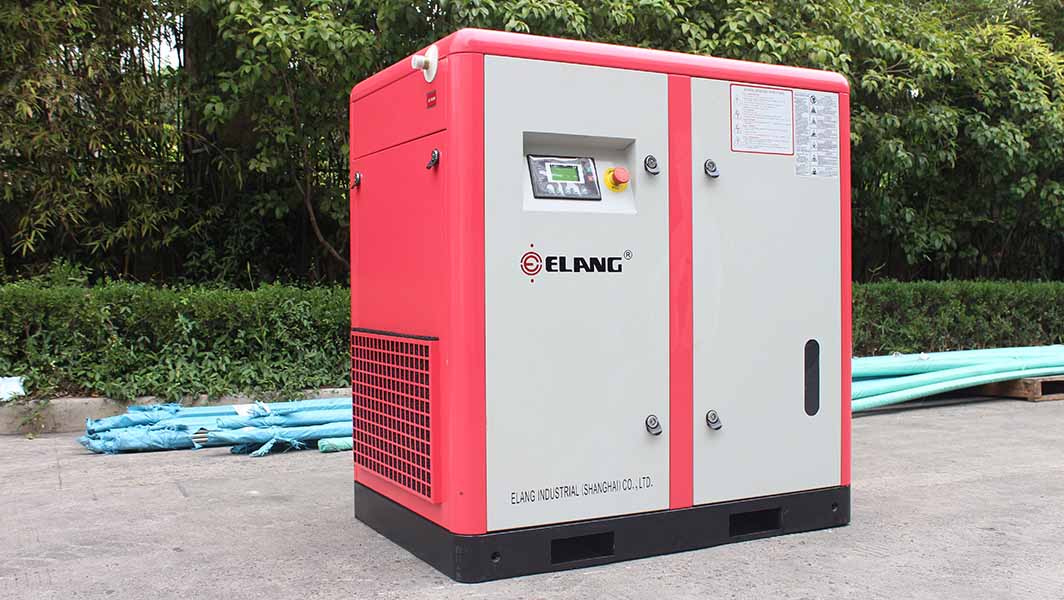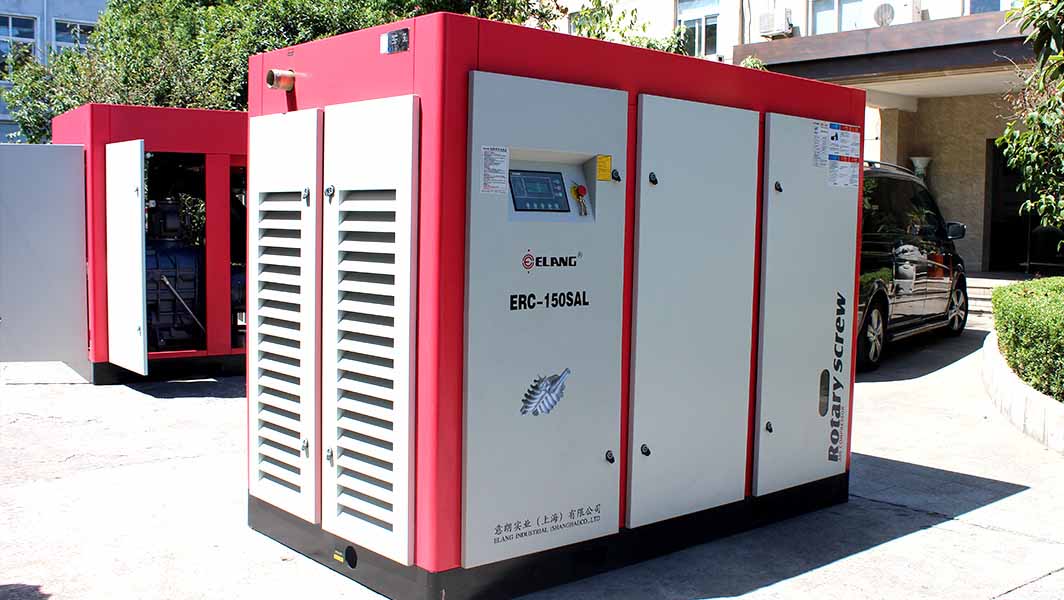 Appearance Display
Advantages:
1. Elang 15hp 11kw 8Bar 1.65m3/min belt-driven screw air compressor incorporates a precisely engineered central bracket, guaranteeing permanent alignment between the motor and the air end. This design feature ensures optimal performance and long-lasting durability.
2. To enhance smooth operation, a highly durable coupling is utilized in the compressor. The elastomer material used in the coupling has an extended lifespan, contributing to the overall reliability and efficiency of the compressor.
3. The discharge pipe of Elang 15hp 11kw 8Bar 1.65m3/min belt-driven screw air compressor is constructed using double-wall corrugated pipe technology. Additionally, the oil pathway utilizes a specially designed high-pressure hose capable of withstanding temperatures of up to 125℃. These features ensure exceptional durability and performance even in demanding conditions.
4. In regions with extremely high-temperature environments, Elang 15hp 11kw 8Bar 1.65m3/min belt-driven screw air compressor is equipped with a large-area plate heat exchange system and a high-efficiency water chiller. These components effectively manage and dissipate heat, ensuring the compressor operates optimally and reliably under challenging conditions.
By incorporating these advanced engineering features, Elang 15hp 11kw 8Bar 1.65m3/min belt-driven screw air compressor delivers superior performance, exceptional durability, and reliable operation, meeting the needs of various industrial applications.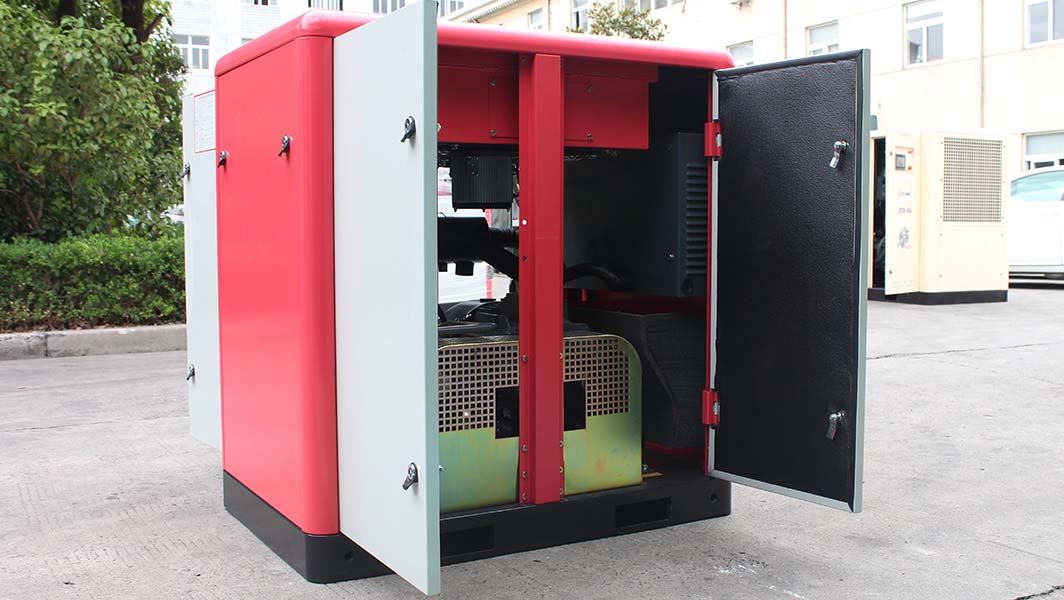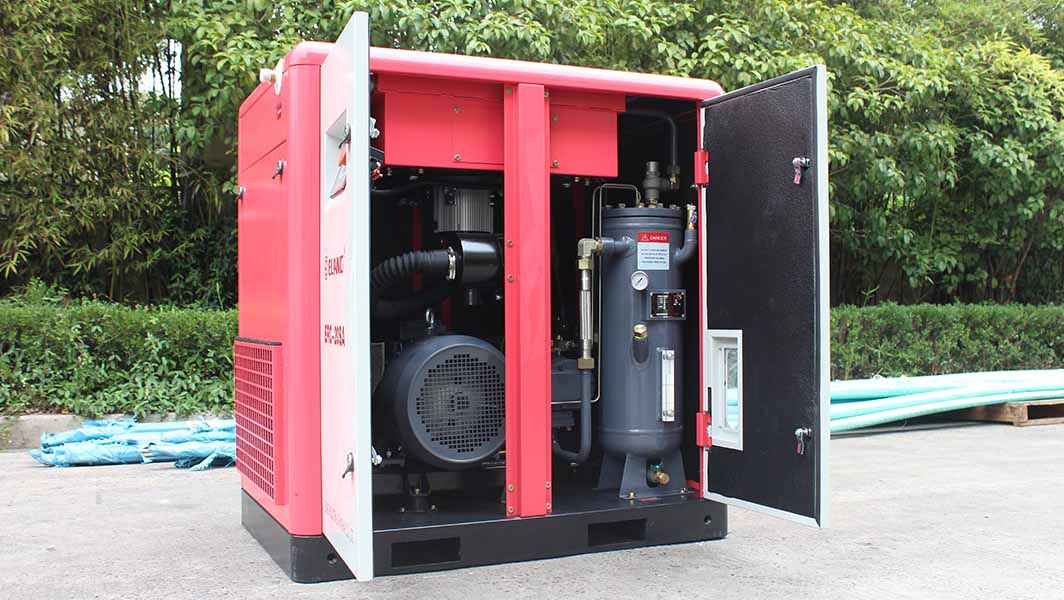 Internal display
Application:
16 bar air compressors are primarily used in the following industries:
Manufacturing Industry: Air compressors are widely used in manufacturing, especially in production lines that require high-pressure gases, such as automotive manufacturing, machining, metal processing, and laser cutting.
Oil and Gas Industry: 16-bar air compressors play a crucial role in the exploration, extraction, processing, and transportation of oil and natural gas. They are used for compressing and transmitting gases in various processes.
Power Industry: The power industry utilizes air compressors for various applications, including gas transmission, operation of control systems, and equipment maintenance. 16-bar air compressors can fulfill the high-pressure gas requirements of the power industry.
Research and Laboratory: Research institutions, laboratories, and universities often require high-pressure gases for experiments, testing, and research purposes. 16-bar air compressors can provide the necessary high-pressure gases.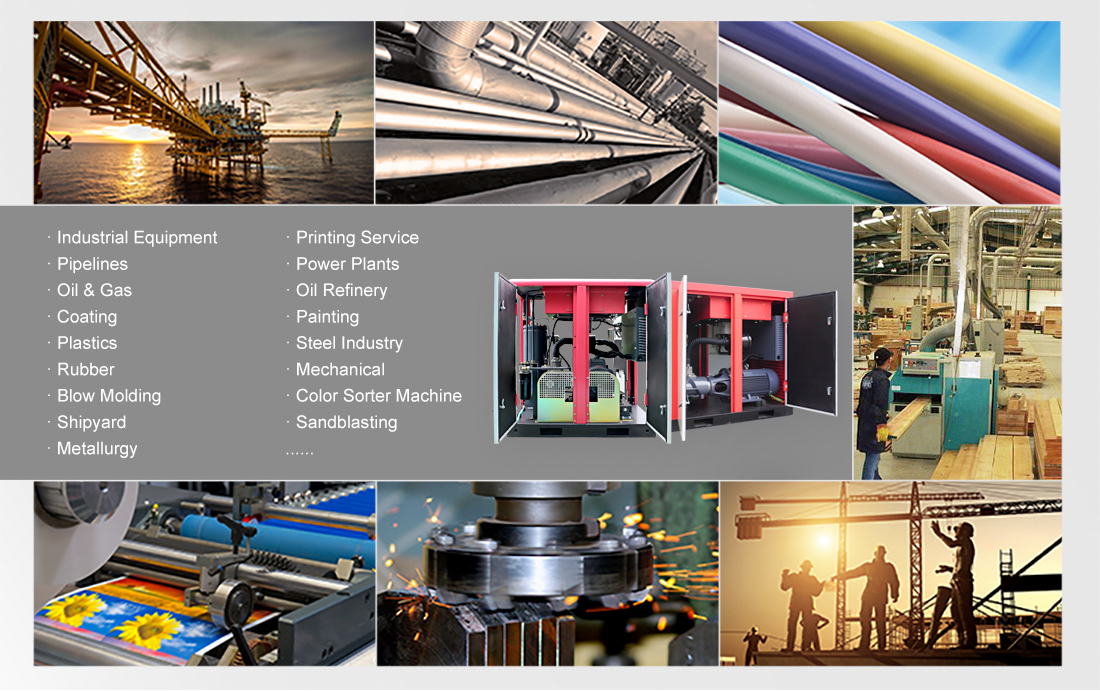 Project
120HP Air Compressor Installation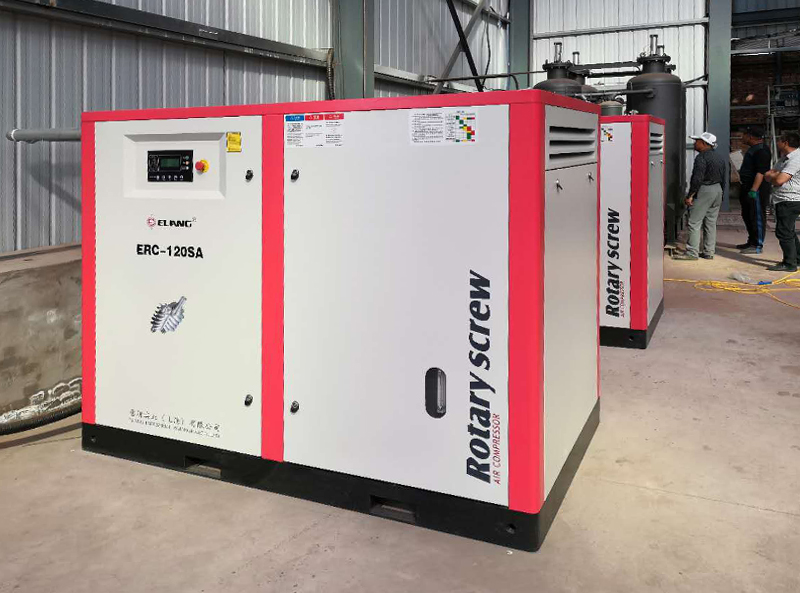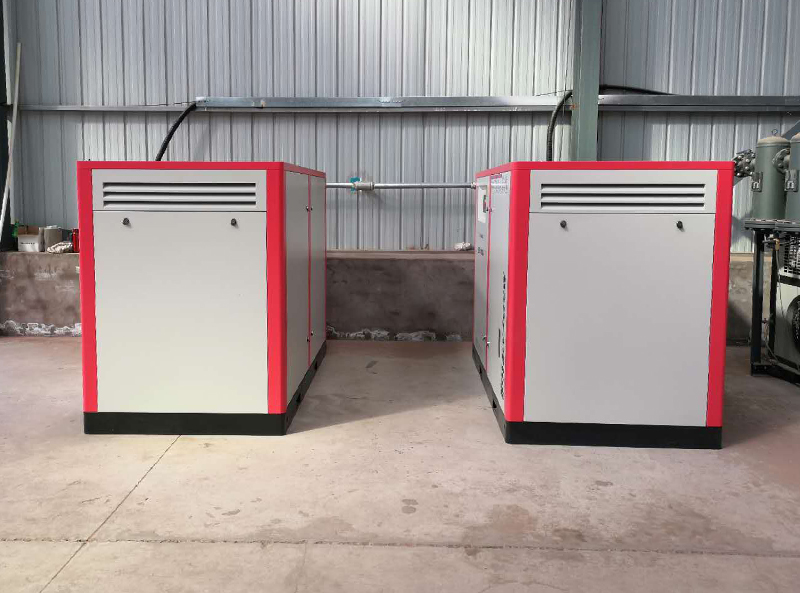 Elang 30 sets 132kw air compressor in Ethiopia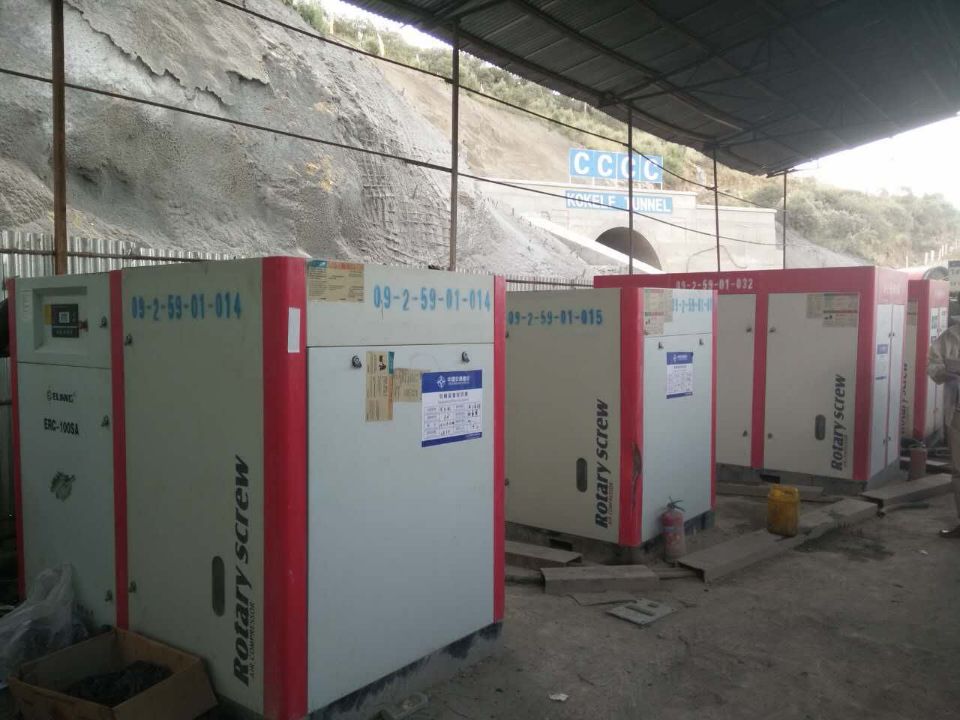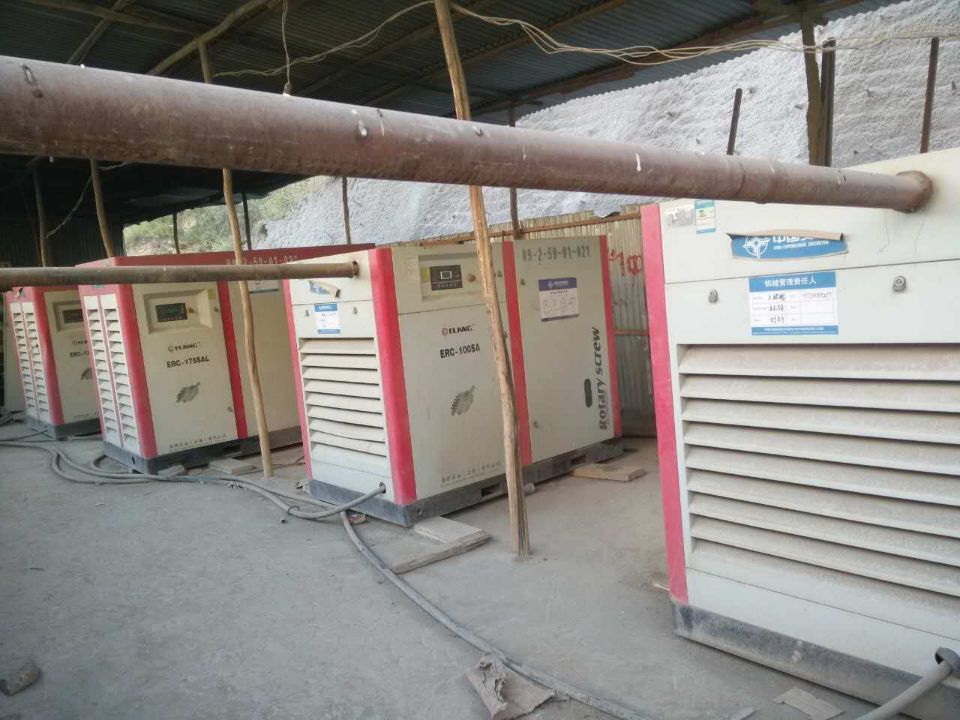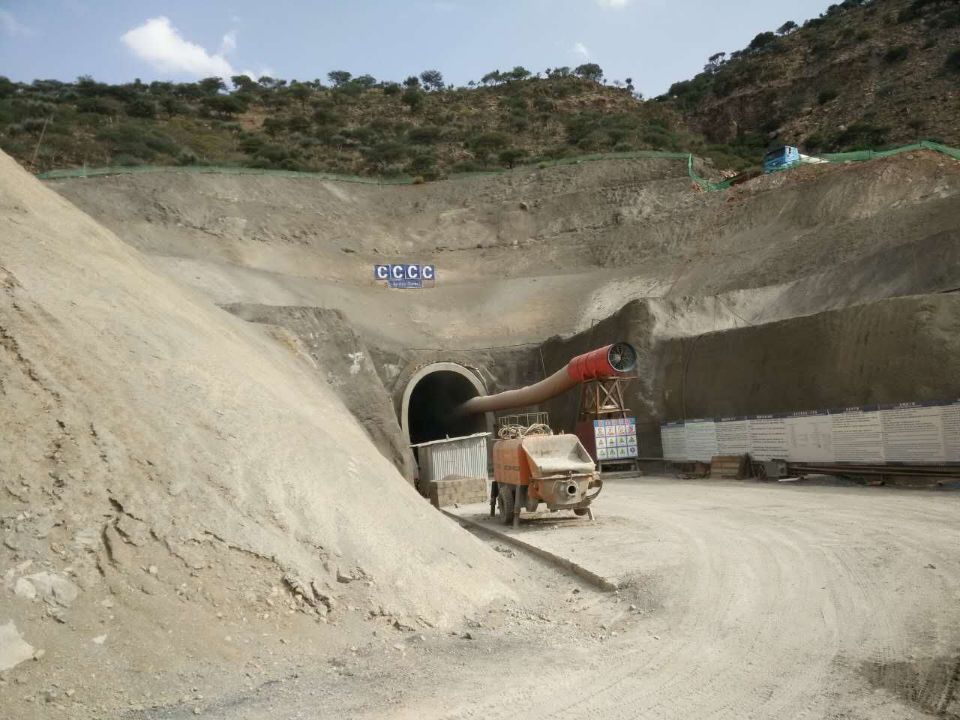 Model: ERC-15SA
| Motor Power | Working Pressure | Air Delivery | Dimension(mm) | Weight(kg) | Output pipe Diameter |
| --- | --- | --- | --- | --- | --- |
| 11kw / 15hp | 7bar / 100psi | 63.6cfm / 1.8m3/min | 850*640*880 | 350 | 3/4″ |
| 11kw / 15hp | 8bar / 116psi | 58.3cfm / 1.65m3/min | 850*640*880 | 350 | 3/4″ |
| 11kw / 15hp | 10bar / 145psi | 53cfm / 1.5m3/min | 850*640*880 | 350 | 3/4″ |
| 11kw / 15hp | 13bar / 181psi | 45.9cfm / 1.3m3/min | 850*640*880 | 350 | 3/4″ |
| 11kw / 15hp | 15bar / 218psi | 35.4cfm / 0.92m3/min | 850*640*880 | 350 | 3/4″ |
| 11kw / 15hp | 16bar / 232psi | 31.4cfm / 0.88m3/min | 850*640*880 | 350 | 3/4″ |
Elang Compressor Category