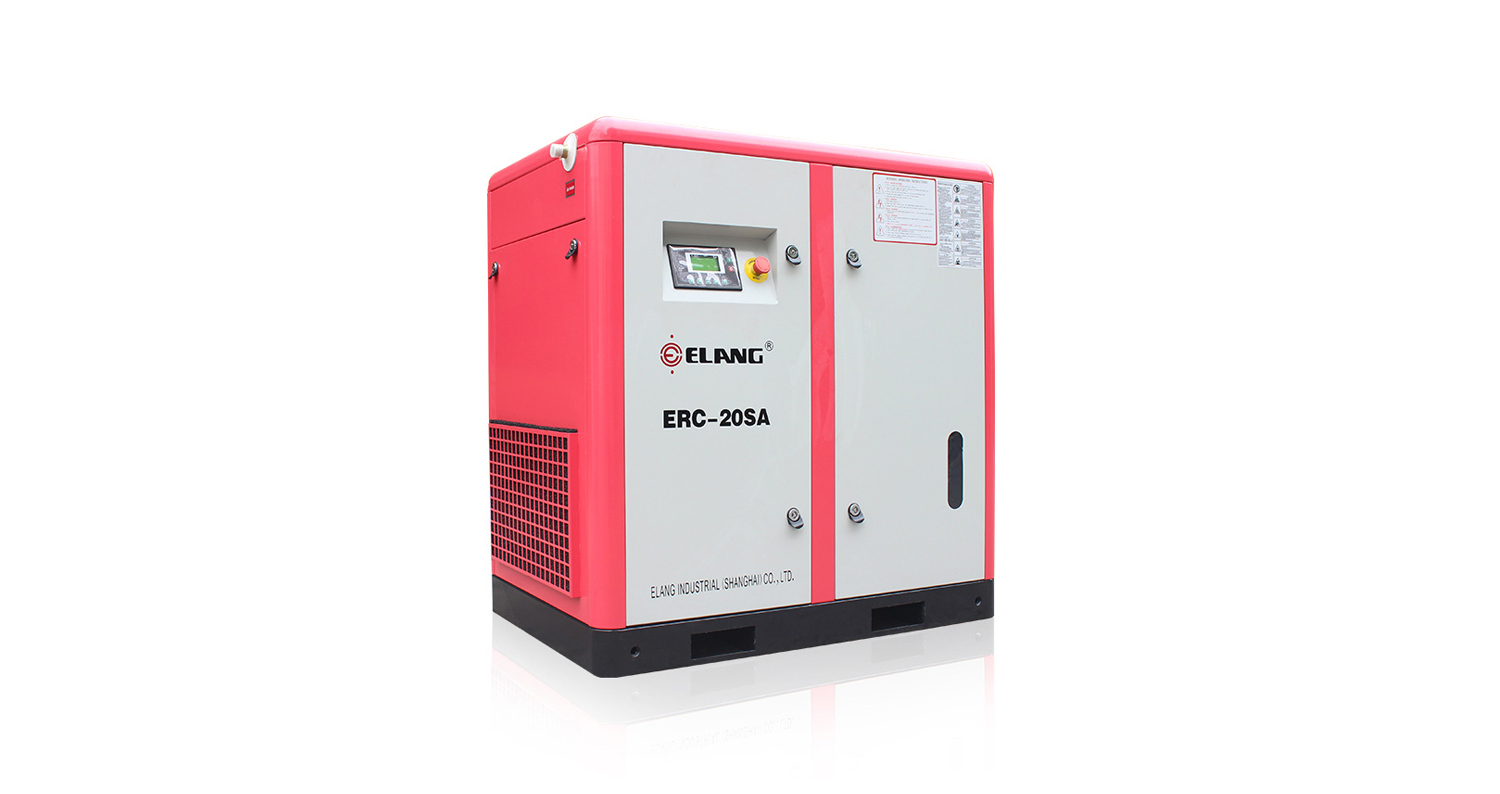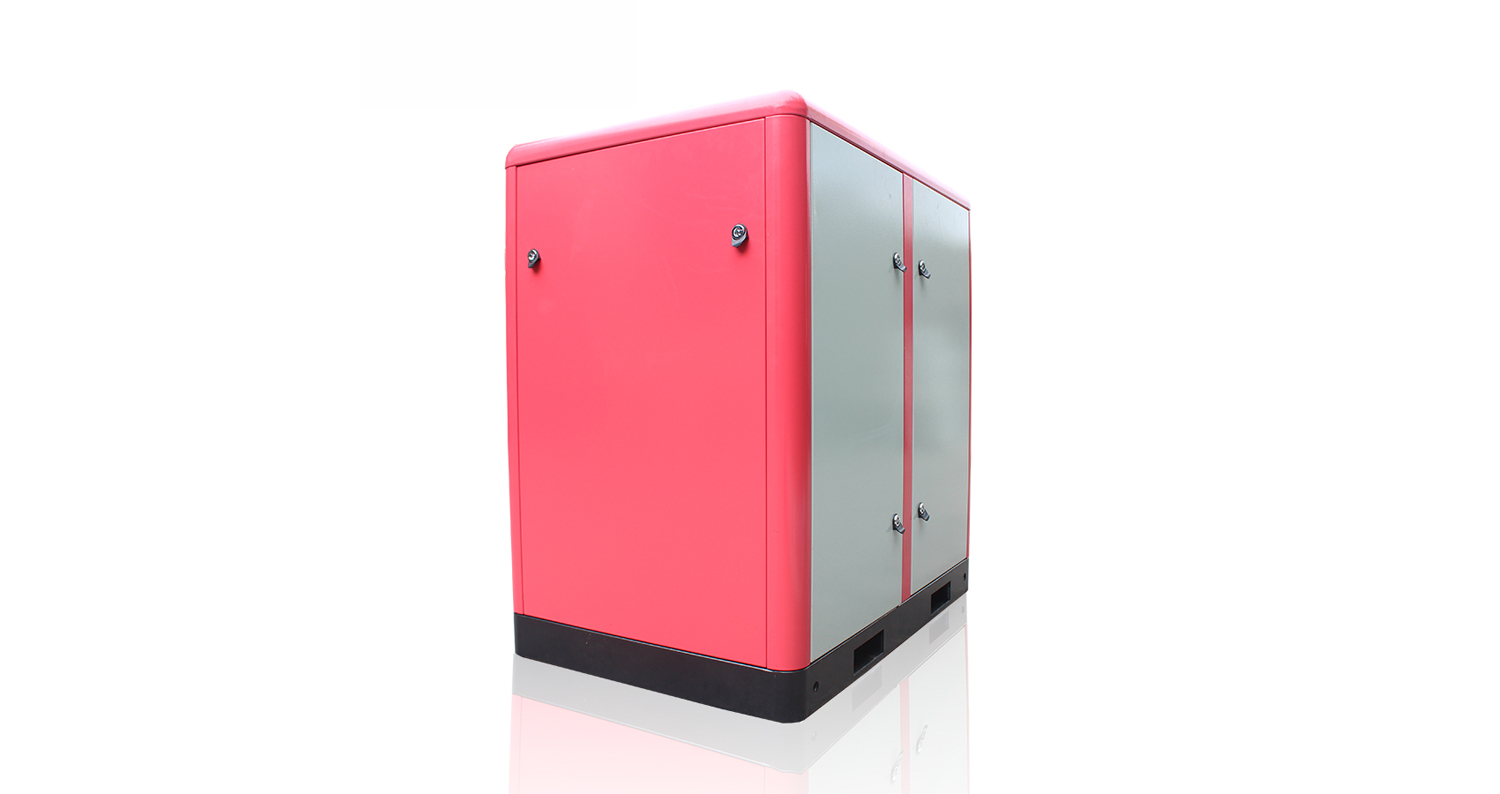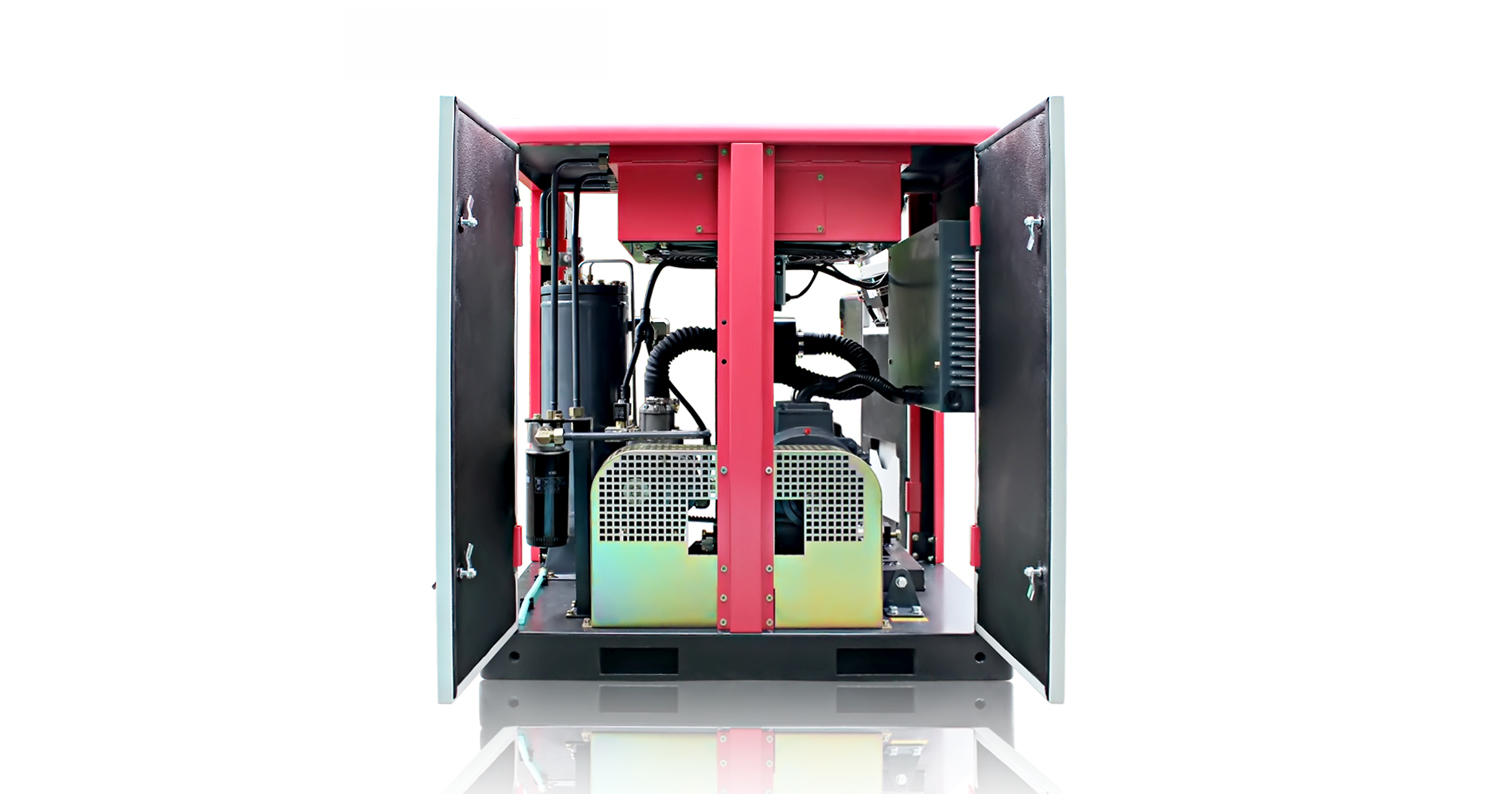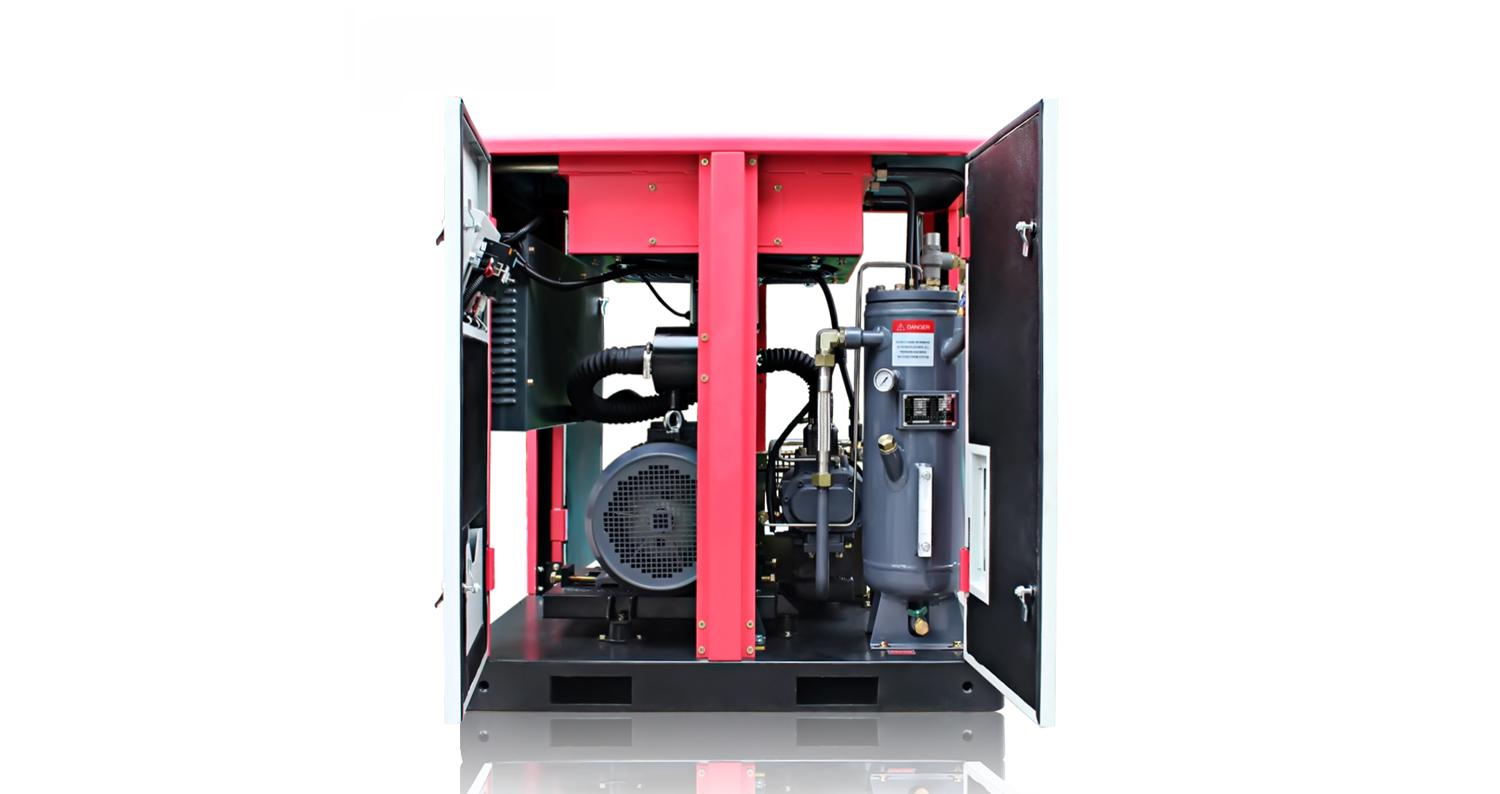 Compared to reciprocating compressors, Elang's belt-driven screw air compressors deliver dependable performance, smooth operation, high efficiency, and extended lifespan. Additionally, they are characterized by simplified maintenance due to a reduction of up to 70% in the number of components, leading to potential cost savings in maintenance expenses. They can provide a continuous and consistent supply of compressed air for various applications. Whether in manufacturing plants, workshops, or automotive facilities, they serve as a dependable source of compressed air, boosting productivity and meeting operational requirements. With proper maintenance, Elang's belt-driven screw compressors can operate without any failures for a remarkable 40,000 to 80,000 hours.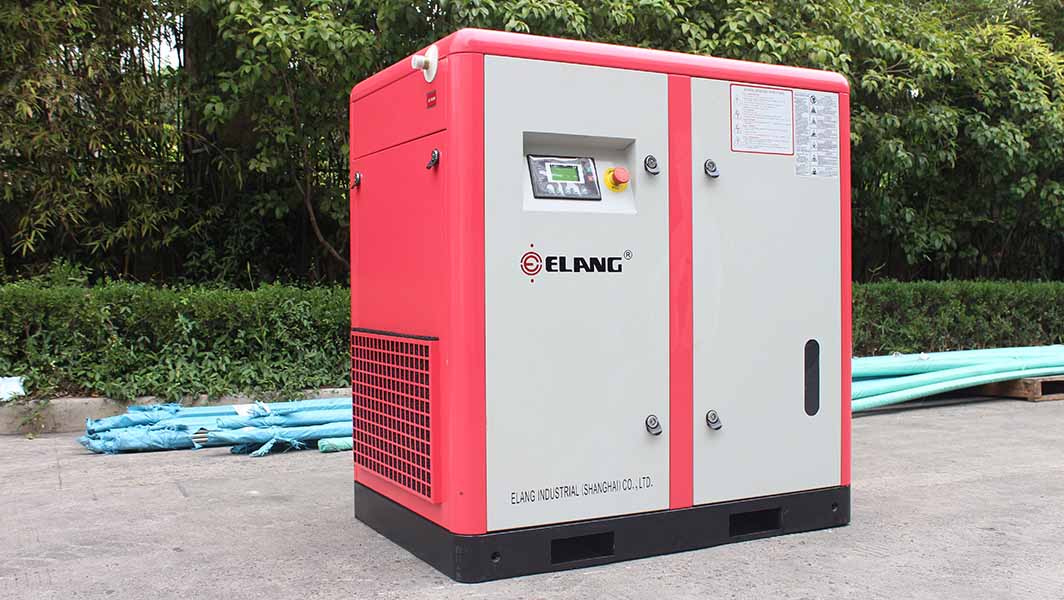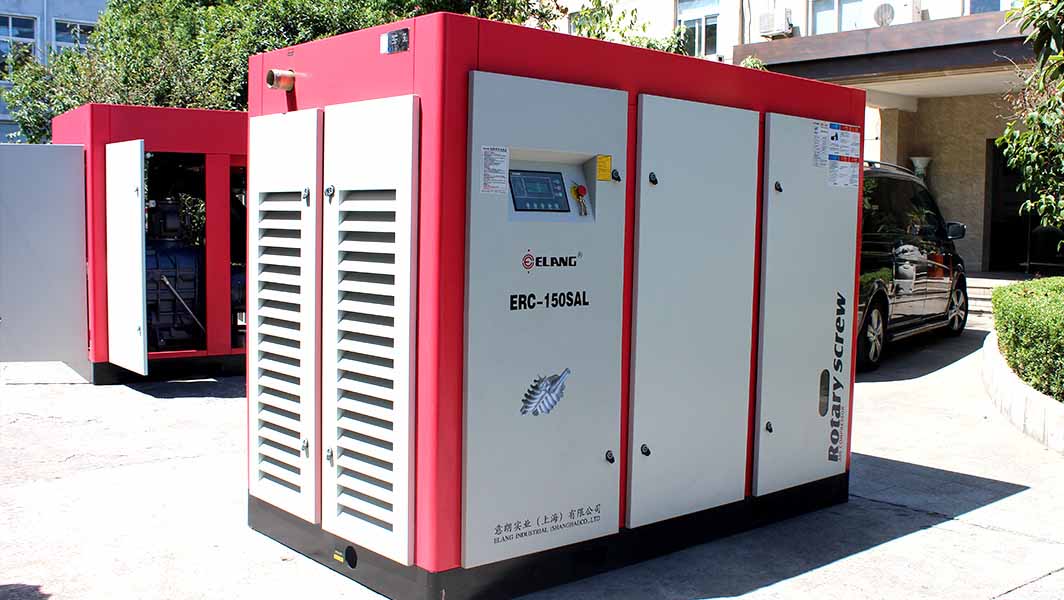 Appearance Display
Advantages:
1. A precisely-made central bracket is used to keep the motor aligned permanently with the air end.
2. A highly resilient coupling is adopted to make the compressor operate smoothly, and the elastomer is long in useful life.
3. The discharge pipe is double-wall corrugated pipe, and the oil way uses a special high-pressure hose which is resistant to temperature up to 125℃.
4. For the extremely high temperature conditions in some districts, the large-area plate heat. exchange and high-efficiency water chiller are used.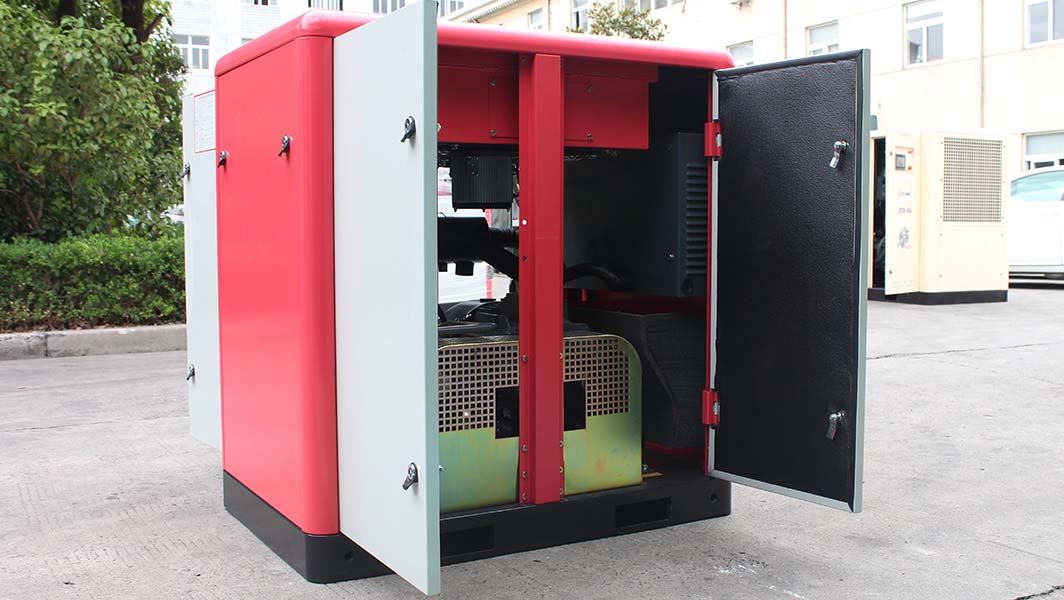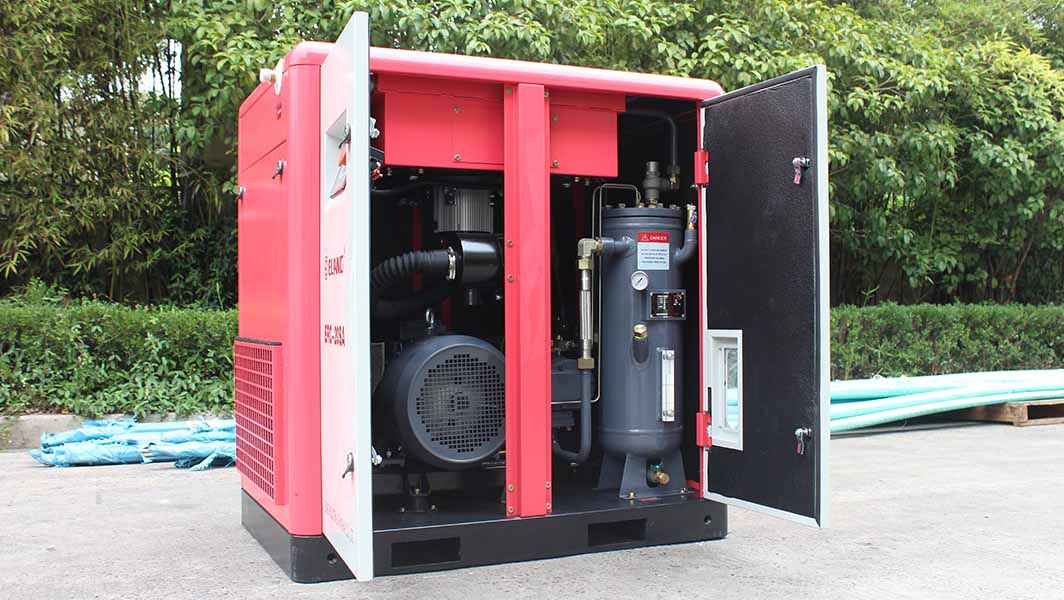 Internal display
Application:
16 bar air compressors are primarily used in the following industries:
Manufacturing Industry: Air compressors are widely used in manufacturing, especially in production lines that require high-pressure gases, such as automotive manufacturing, machining, metal processing, and laser cutting.
Oil and Gas Industry: 16-bar air compressors play a crucial role in the exploration, extraction, processing, and transportation of oil and natural gas. They are used for compressing and transmitting gases in various processes.
Power Industry: The power industry utilizes air compressors for various applications, including gas transmission, operation of control systems, and equipment maintenance. 16-bar air compressors can fulfill the high-pressure gas requirements of the power industry.
Research and Laboratory: Research institutions, laboratories, and universities often require high-pressure gases for experiments, testing, and research purposes. 16-bar air compressors can provide the necessary high-pressure gases.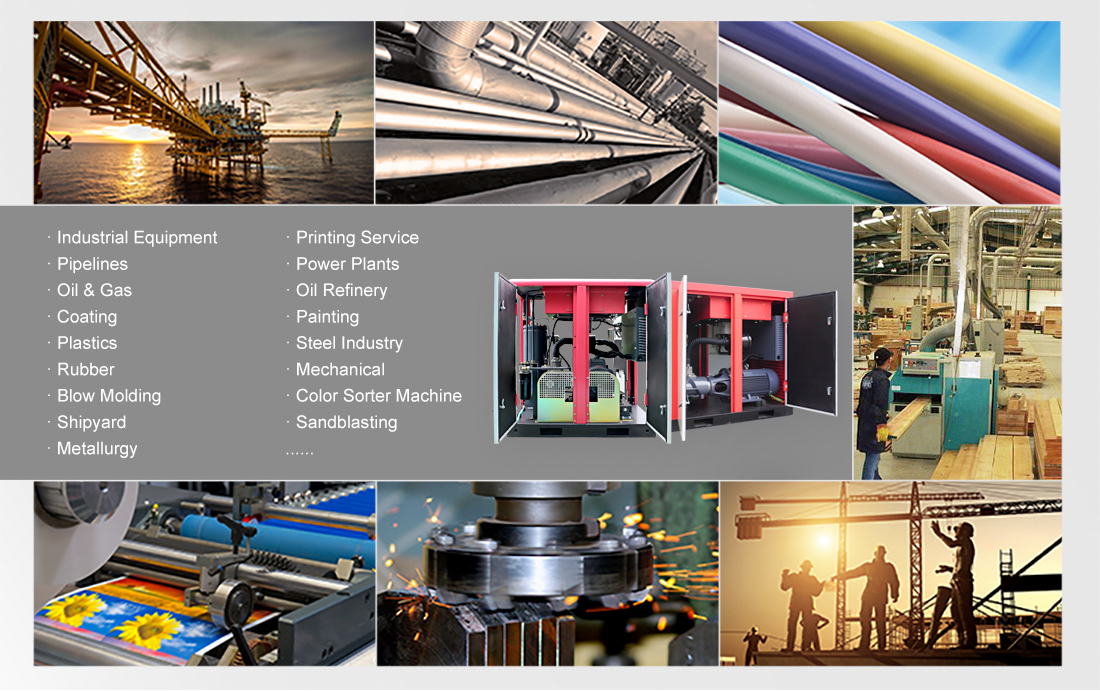 Project
120HP Air Compressor Installation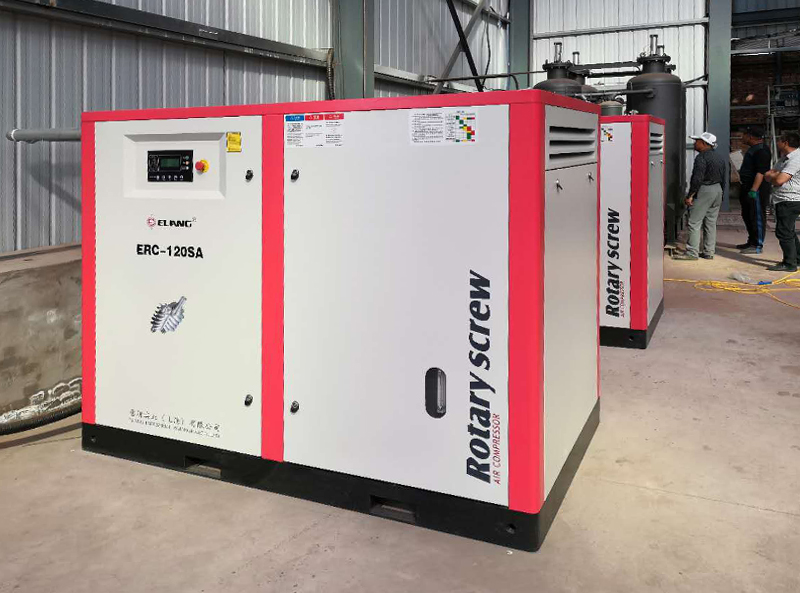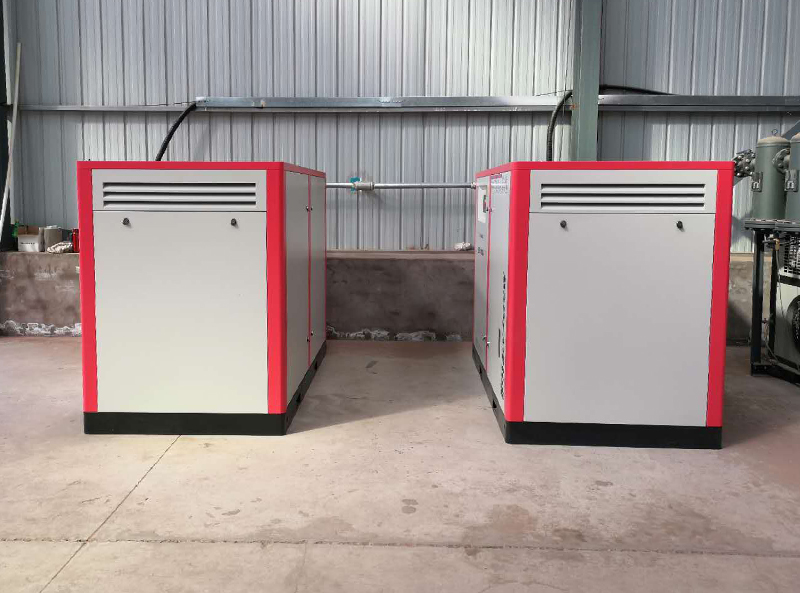 Elang 30 sets 132kw air compressor in Ethiopia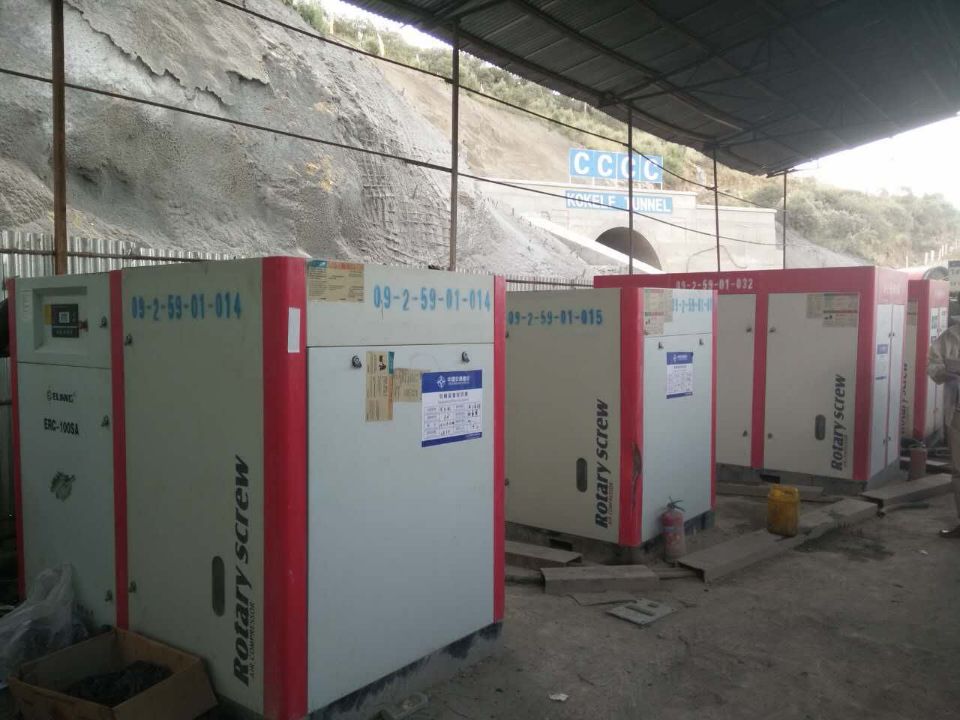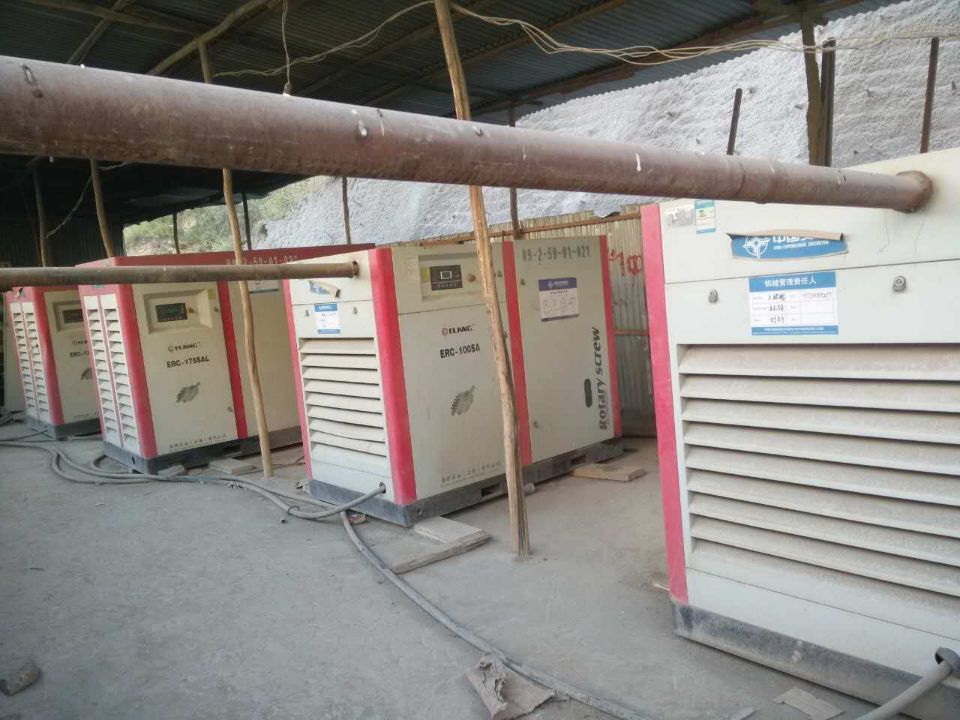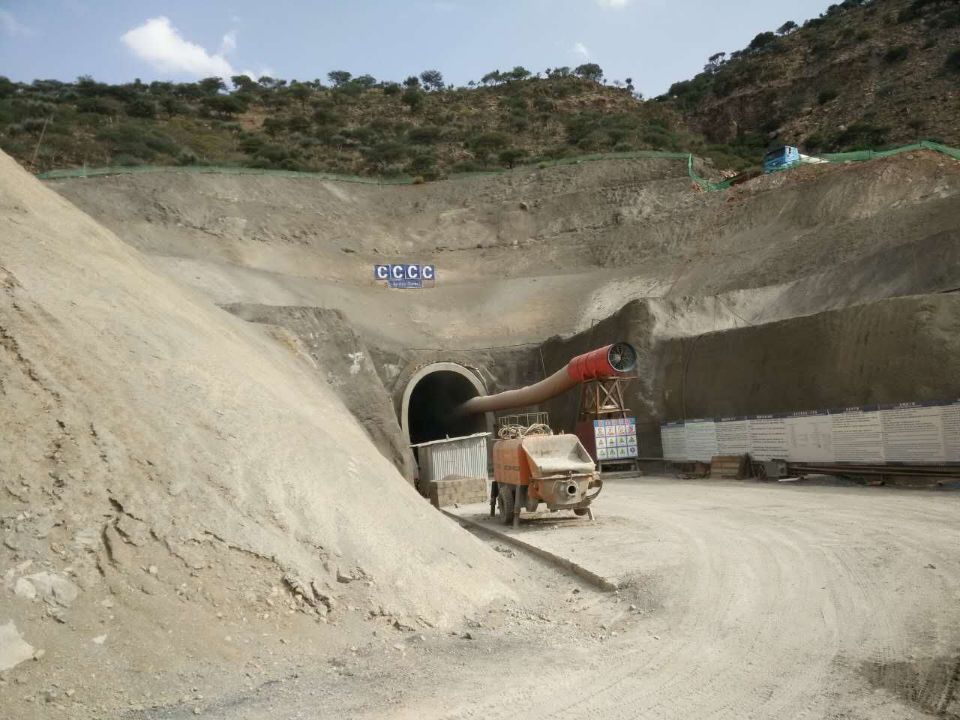 Model: ERC-20SA
| Motor Power | Working Pressure | Air Delivery | Dimension(mm) | Weight(kg) | Output pipe Diameter |
| --- | --- | --- | --- | --- | --- |
| 15kw / 20hp | 7bar / 100psi | 84.7cfm / 2.4m3/min | 1150*750*1180 | 460 | 1″ |
| 15kw / 20hp | 8bar / 116psi | 77.7cfm / 2.2m3/min | 1150*750*1180 | 460 | 1″ |
| 15kw / 20hp | 10bar / 145psi | 74.2cfm / 2.1m3/min | 1150*750*1180 | 460 | 1″ |
| 15kw / 20hp | 13bar / 181psi | 63.6cfm / 1.8m3/min | 1150*750*1180 | 460 | 1″ |
| 15kw / 20hp | 15bar / 218psi | 50.5cfm / 1.43m3/min | 1150*750*1180 | 460 | 1″ |
| 15kw / 20hp | 16bar / 232psi | 45.9cfm / 1.3m3/min | 1150*750*1180 | 460 | 1″ |
Elang Compressor Category