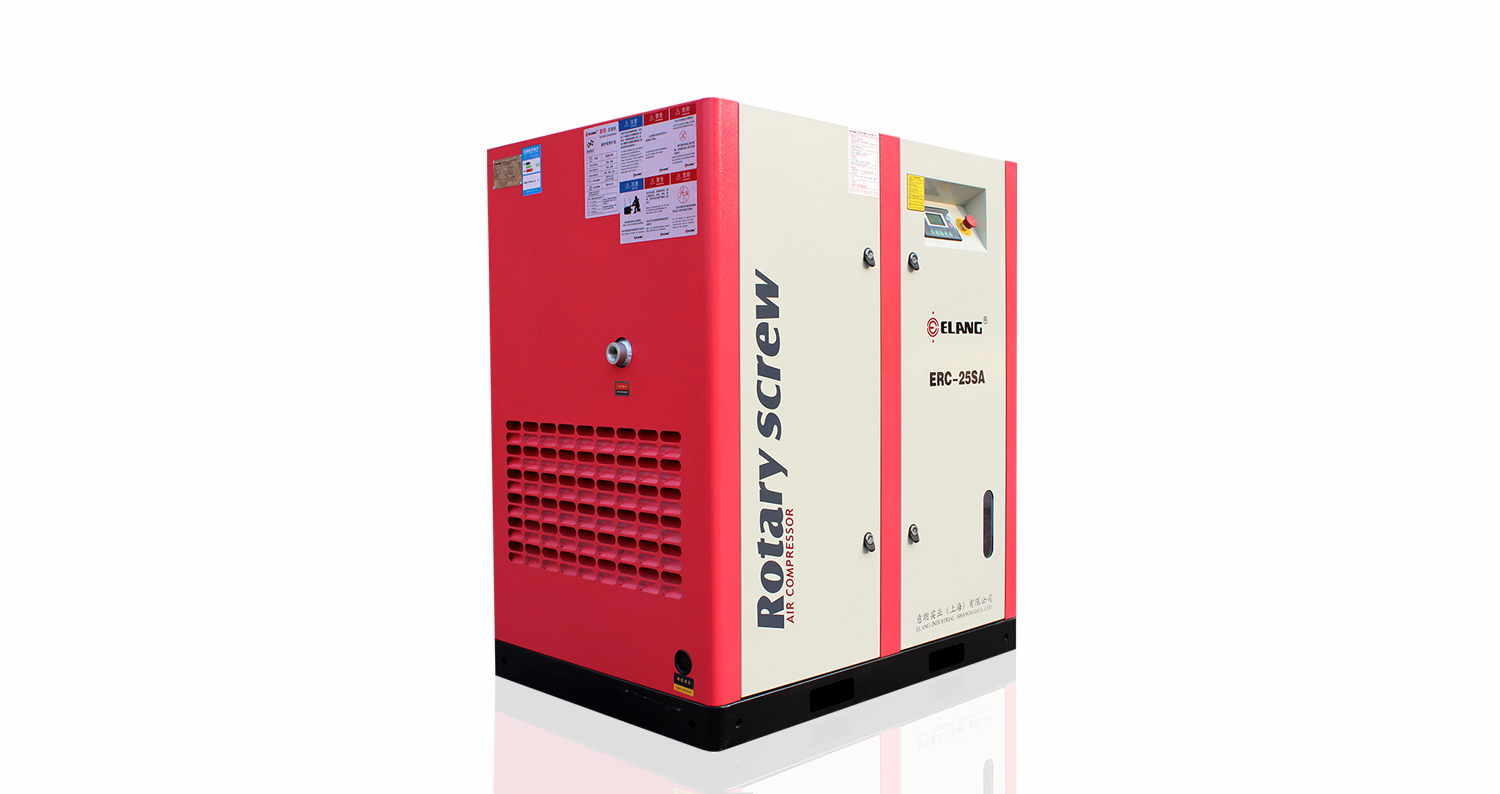 Elang 25HP 18.5kW 8Bar 2.9m3/min belt-driven screw air compressor is meticulously designed with a focus on detail. It utilizes a high-performance motor and a robust belt drive system to ensure seamless and noise-free operation. It guarantees a continuous and uninterrupted flow of compressed air, meeting a wide range of applications. Whether in manufacturing plants, workshops, or automotive facilities, this reliable compressor serves as a dependable source of compressed air, improving productivity and meeting operational requirements. With proper maintenance, Elang 25HP 18.5kW 8Bar 2.9m3/min belt-driven screw air compressor can run smoothly without faults for 40,000 to 80,000 hours.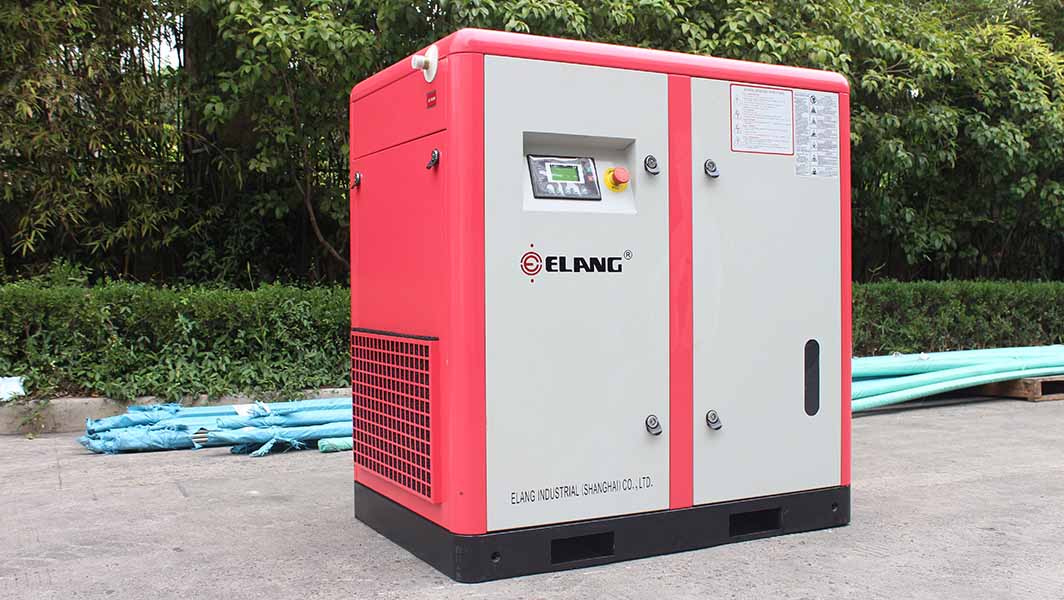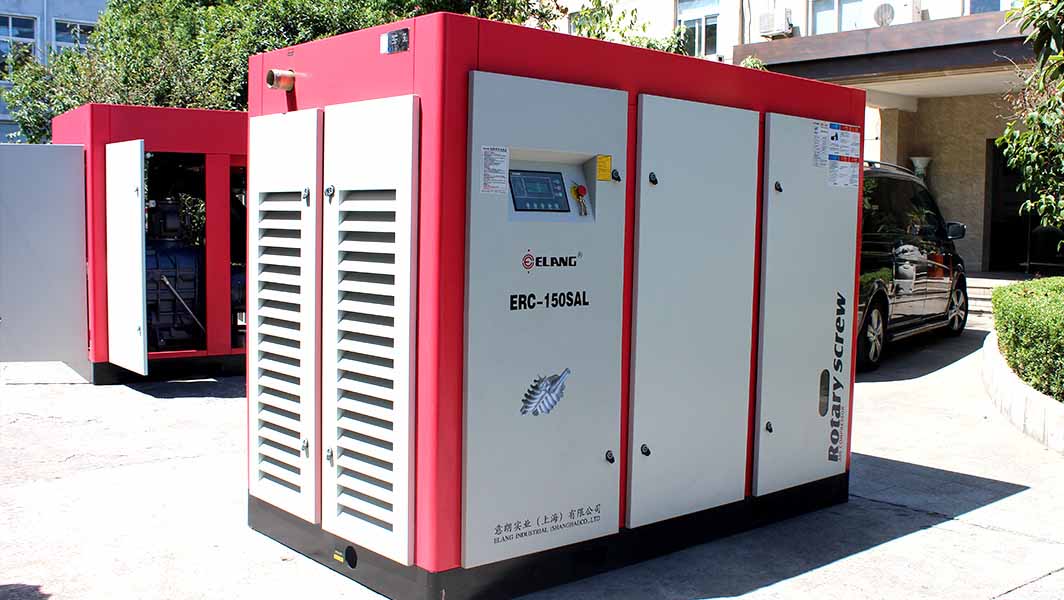 Appearance Display
Advantages:
1. Reliable and Durable: Elang compressor is built with high-quality components and materials, ensuring a long lifespan and minimal downtime. This reliability is essential for industrial applications where a constant and uninterrupted supply of compressed air is crucial.
2. Low Noise Levels: Elang screw air compressors are engineered to operate with low noise levels. They are equipped with sound-dampening enclosures and vibration isolation technology, which significantly reduces the noise generated during operation. This makes them suitable for environments where noise reduction is important, such as workshops or manufacturing facilities located near residential areas.
3. Compact Design: Elang screw air compressors occupy a smaller footprint, allowing for flexible installation options, especially in space-constrained environments. This advantage is particularly valuable in industrial settings where space optimization is crucial.
4. Easy to Use: Elang screw air compressors have user-friendly control panels, simple operation steps (start, stop, adjust settings), and comprehensive user manuals for effective operation. Elang also provides training and technical support, ensuring a hassle-free experience for operators.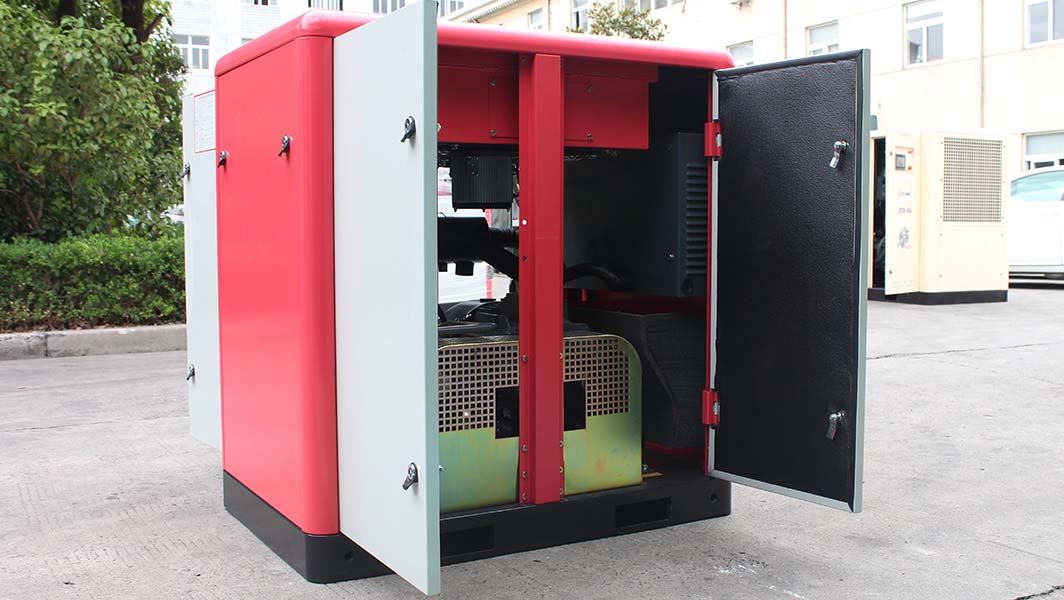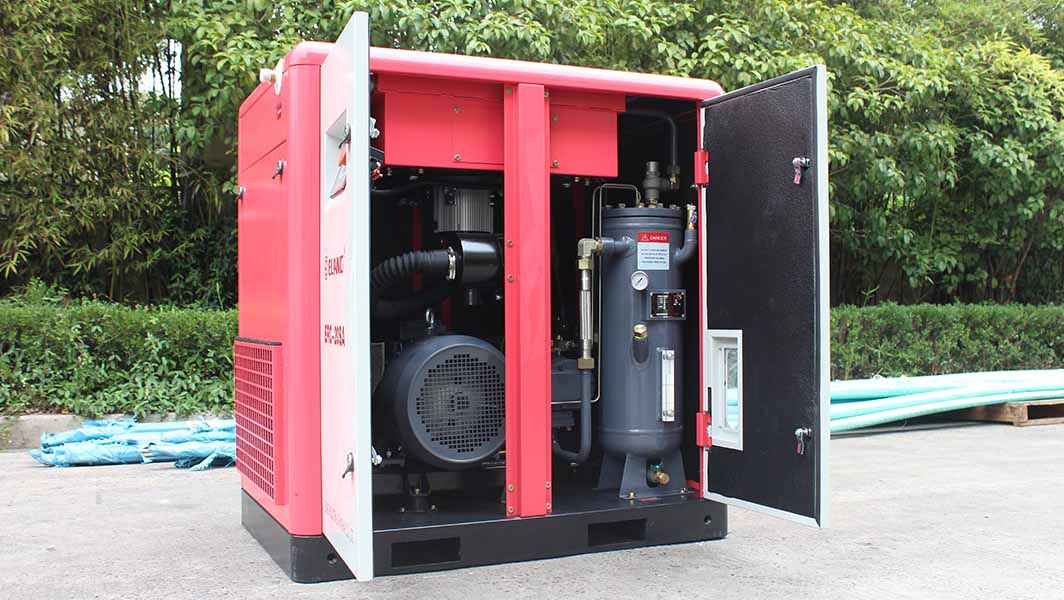 Internal display
Application:
Elang belt-driven air compressors have versatile applications across industries, including industrial manufacturing, construction, automotive, and painting, providing reliable compressed air for various tools and equipment.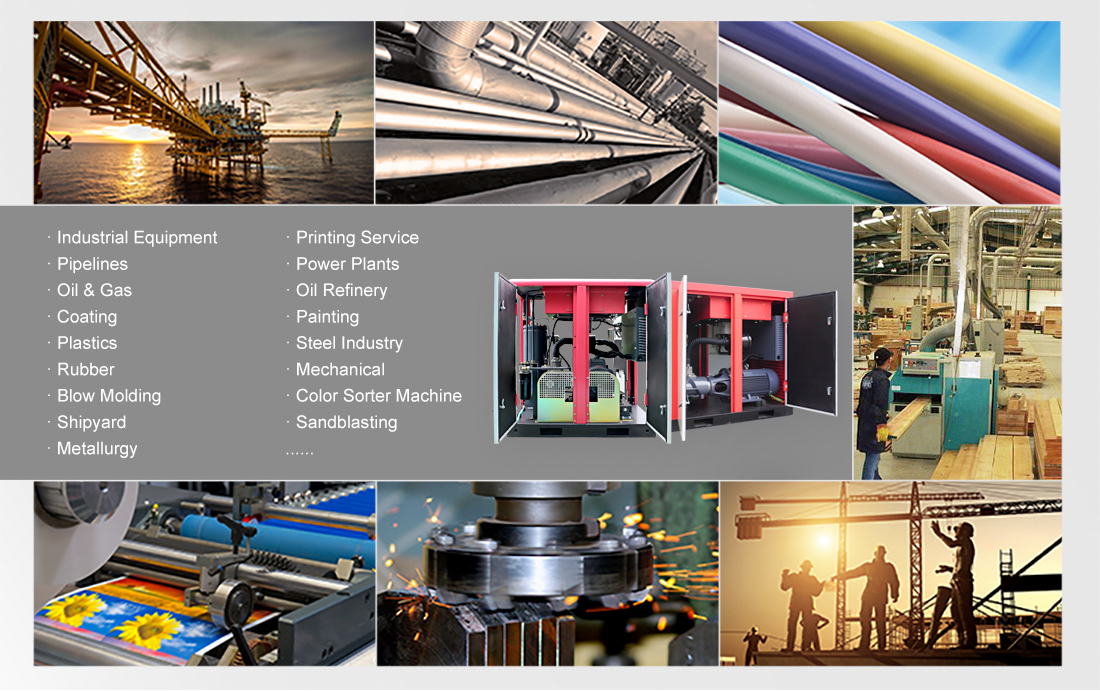 Project
120HP Air Compressor Installation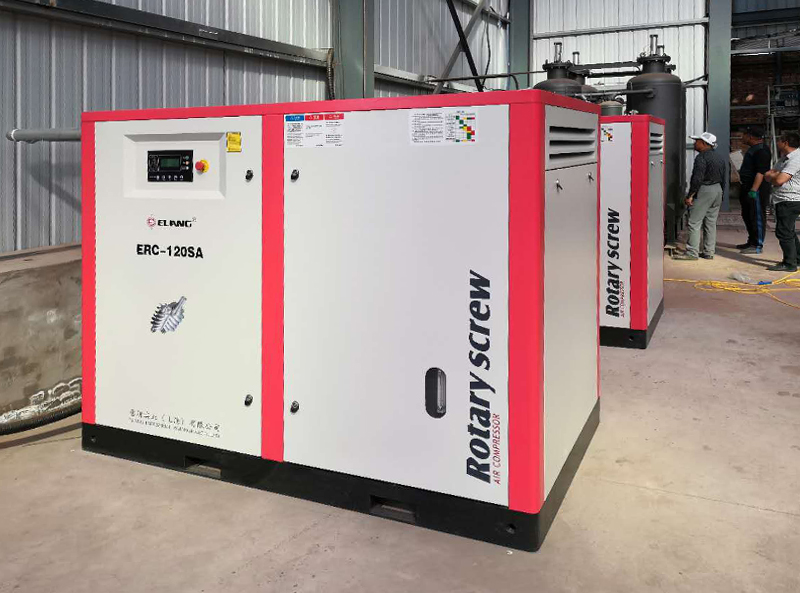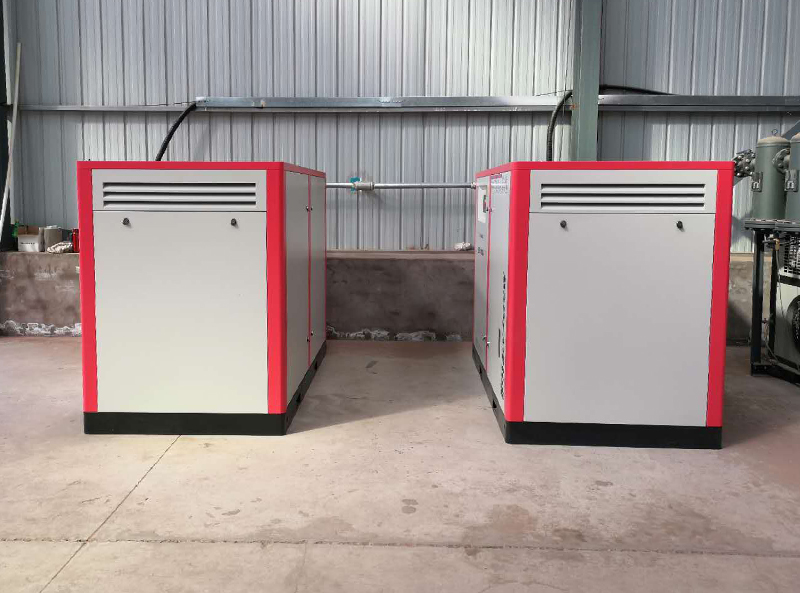 Elang 30 sets 132kw air compressor in Ethiopia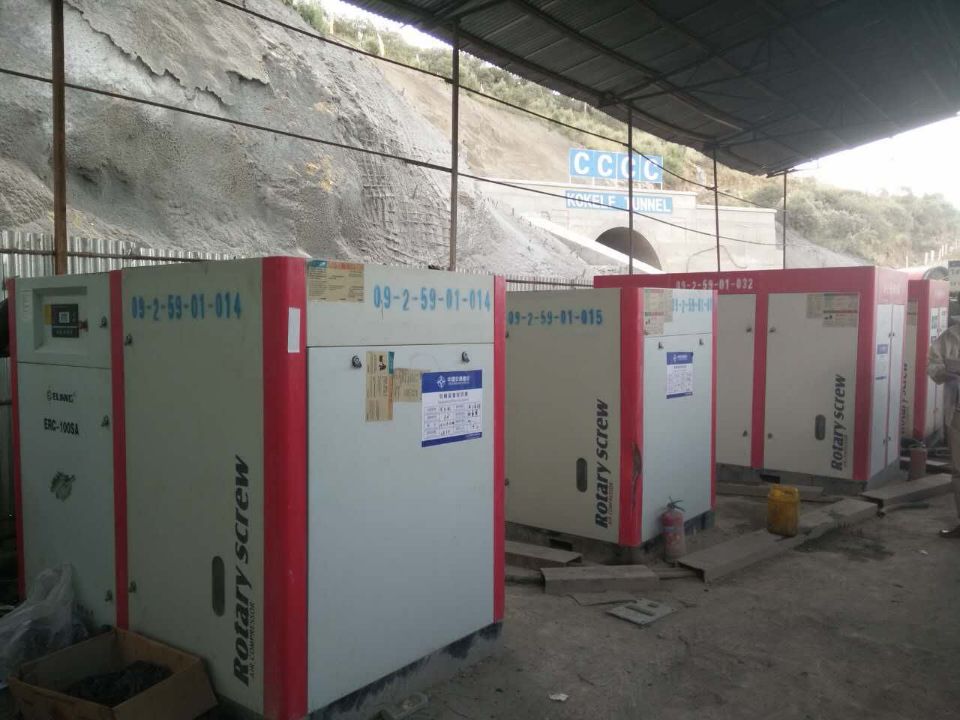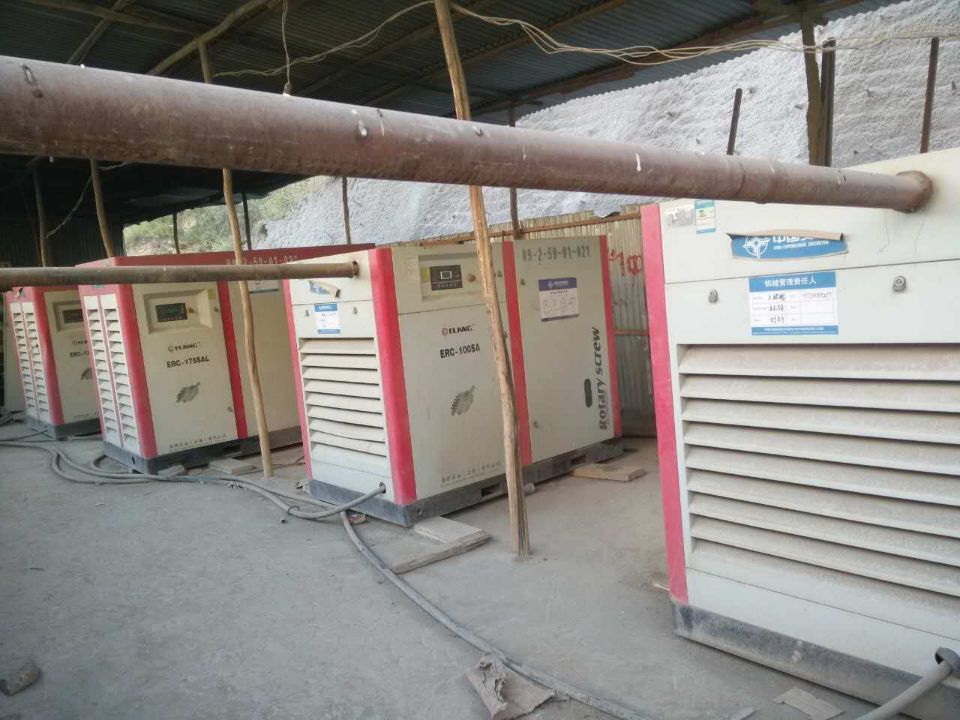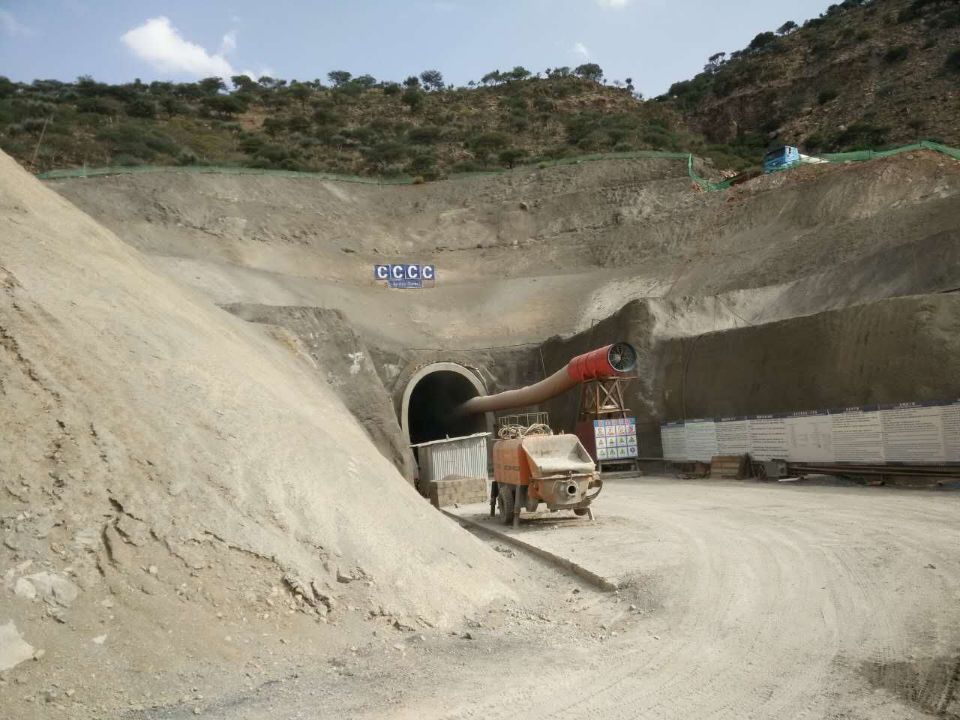 Model: ERC-25SA
| Motor Power | Working Pressure | Air Delivery | Dimension(mm) | Weight(kg) | Output pipe Diameter |
| --- | --- | --- | --- | --- | --- |
| 18.5kw / 25hp | 7bar / 100psi | 109.5cfm / 3.1m3/min | 1200*880*1450 | 620 | 1″ |
| 18.5kw / 25hp | 8bar / 116psi | 102.4cfm / 2.9m3/min | 1200*880*1450 | 620 | 1″ |
| 18.5kw / 25hp | 10bar / 145psi | 95.3cfm / 2.7m3/min | 1200*880*1450 | 620 | 1″ |
| 18.5kw / 25hp | 13bar / 181psi | 81.2cfm / 2.3m3/min | 1200*880*1450 | 620 | 1″ |
| 18.5kw / 25hp | 15bar / 218psi | 71.4cfm / 2.0m3/min | 1200*880*1450 | 620 | 1″ |
| 18.5kw / 25hp | 16bar / 232psi | 64.3cfm / 1.8m3/min | 1200*880*1450 | 620 | 1″ |
Elang Compressor Category