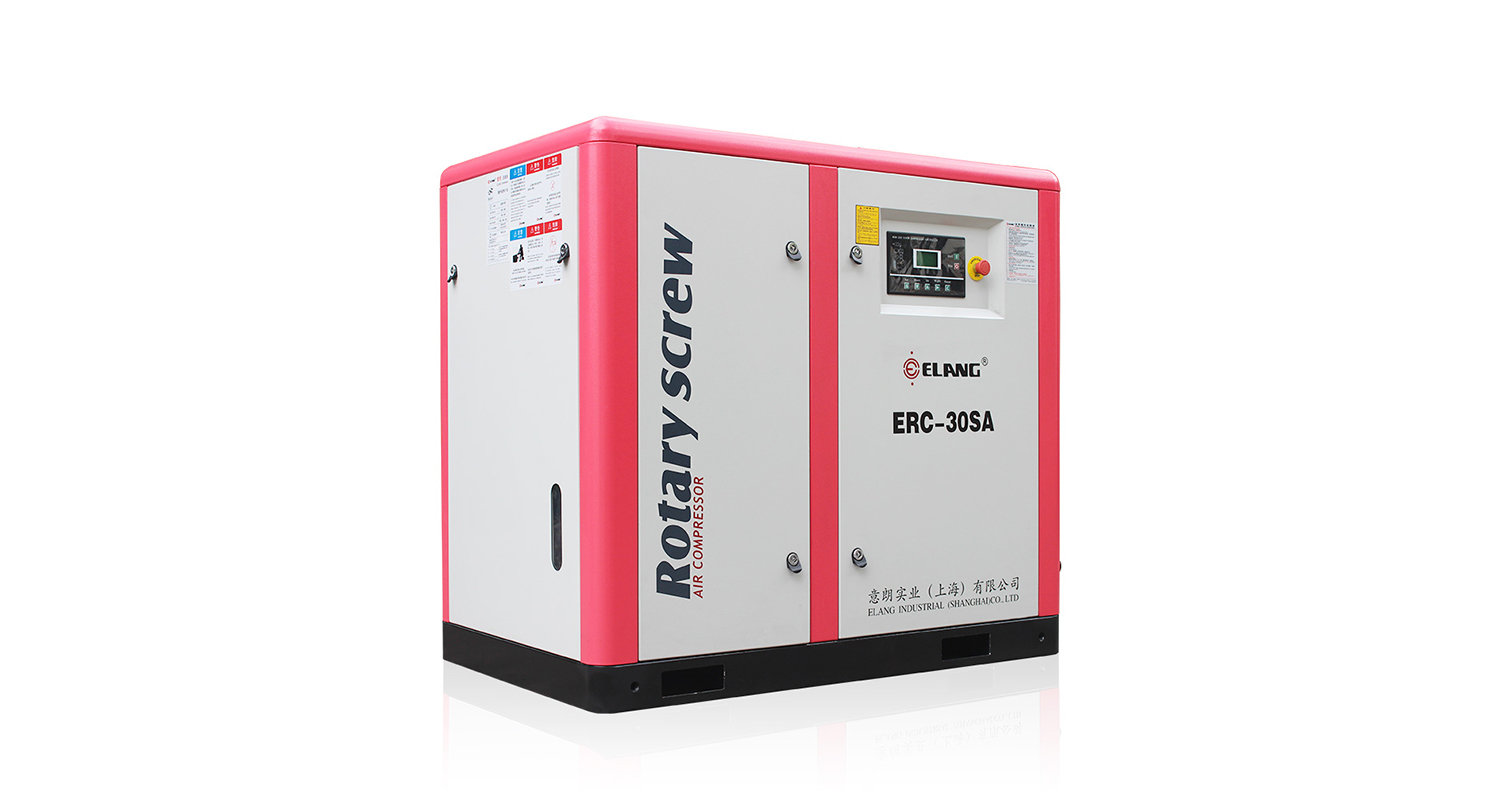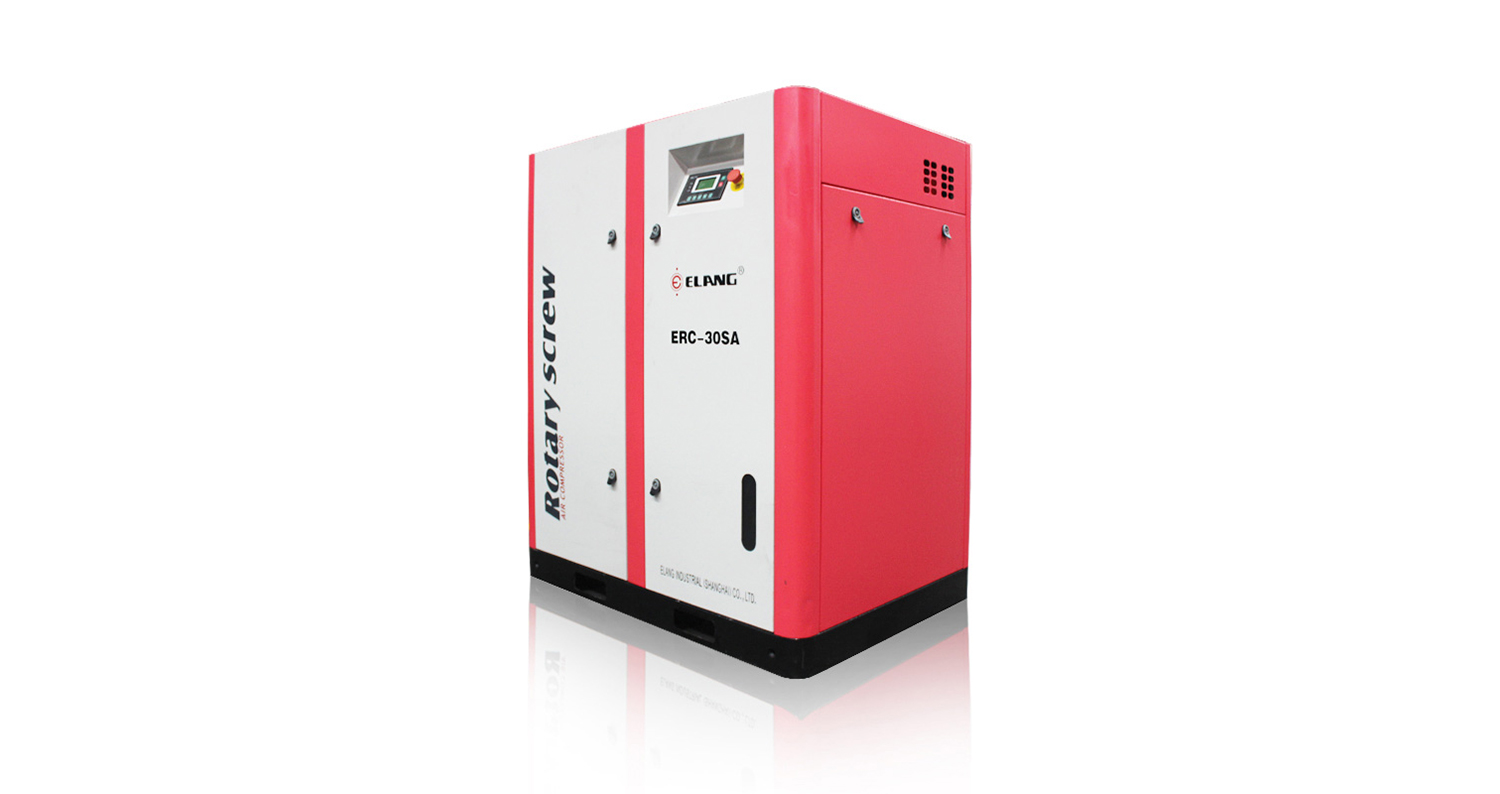 The main difference between a belt-driven screw air compressor and a direct-driven screw air compressor lies in the way they transfer power from the motor to the compressor element.
Belt-Driven Screw Air Compressor:
In a belt-driven screw air compressor, the power from the electric motor is transmitted to the compressor element through a system of belts and pulleys. The motor and the compressor element are connected indirectly through these belts. The motor spins a pulley, which is connected to another pulley on the compressor element by a belt. This mechanical connection transfers power and allows the compressor to generate compressed air.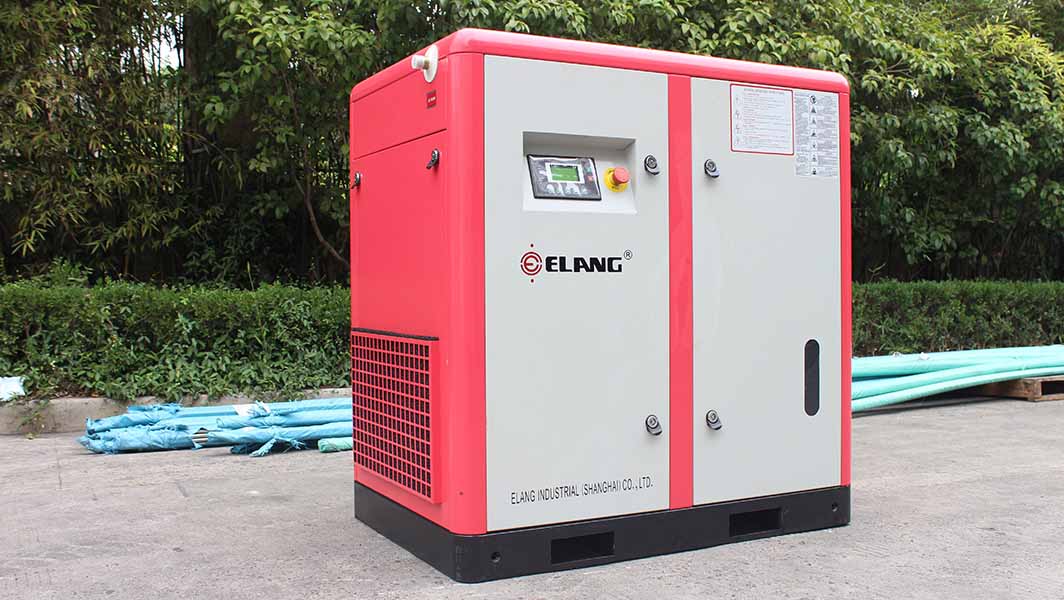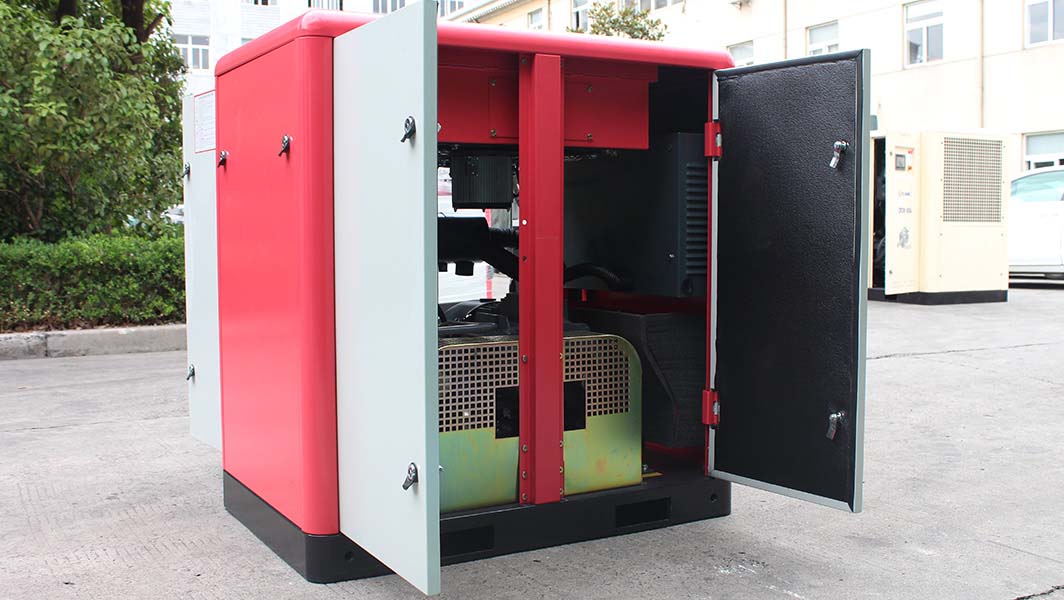 Advantages:
Reduced wear and tear on the compressor element: The belts can act as shock absorbers, reducing the direct impact of any motor irregularities on the compressor element.
Flexibility in speed and power: By changing the pulley sizes, the compressor's speed and output can be adjusted.
Disadvantages:
Energy loss: The belts and pulleys introduce additional friction, leading to energy losses in the transfer of power.
Maintenance: Belts can wear out over time and require regular inspection and replacement.
Direct-Driven Screw Air Compressor:
The compressor components in a screw air compressor are composed of two rotors, commonly referred to as male and female rotors, which compress air during rotation. The direct drive design ensures that the rotational motion of the motor is directly converted into the motion of these rotors, thereby compressing air and generating compressed air output.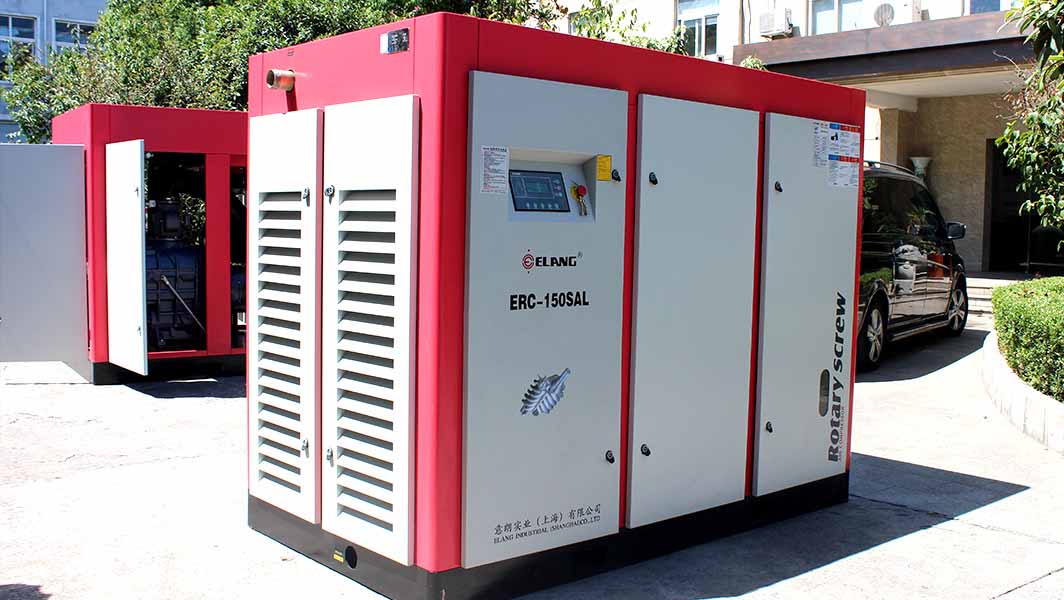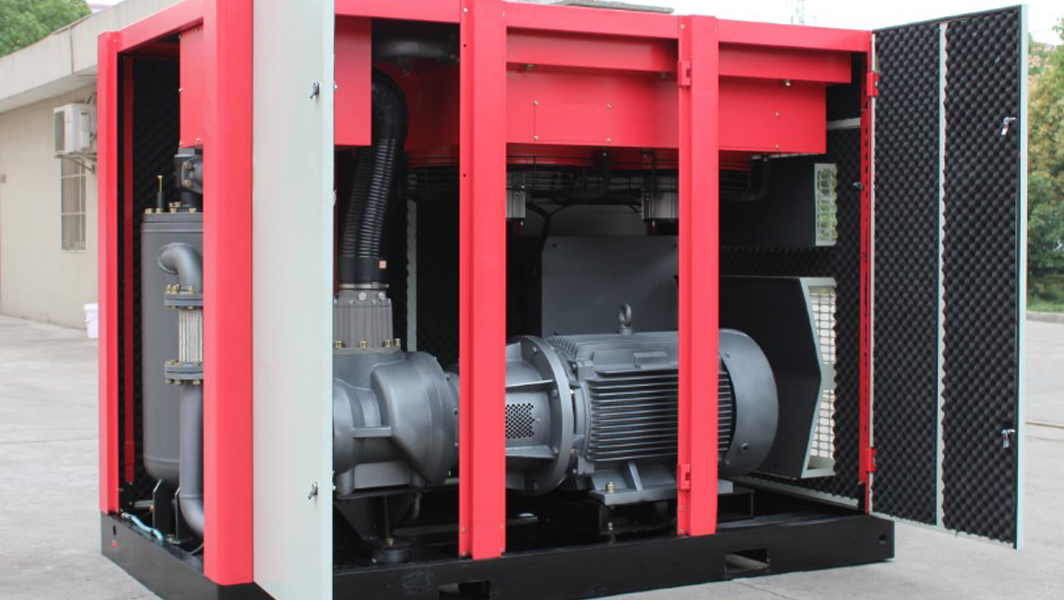 Advantages:
Higher efficiency: With no belts and pulleys to introduce frictional losses, direct-driven compressors tend to be more energy-efficient.
Lower maintenance: The absence of belts means fewer components that need regular inspection and replacement.
Simplicity: The direct mechanical connection simplifies the design and operation of the compressor.
Application: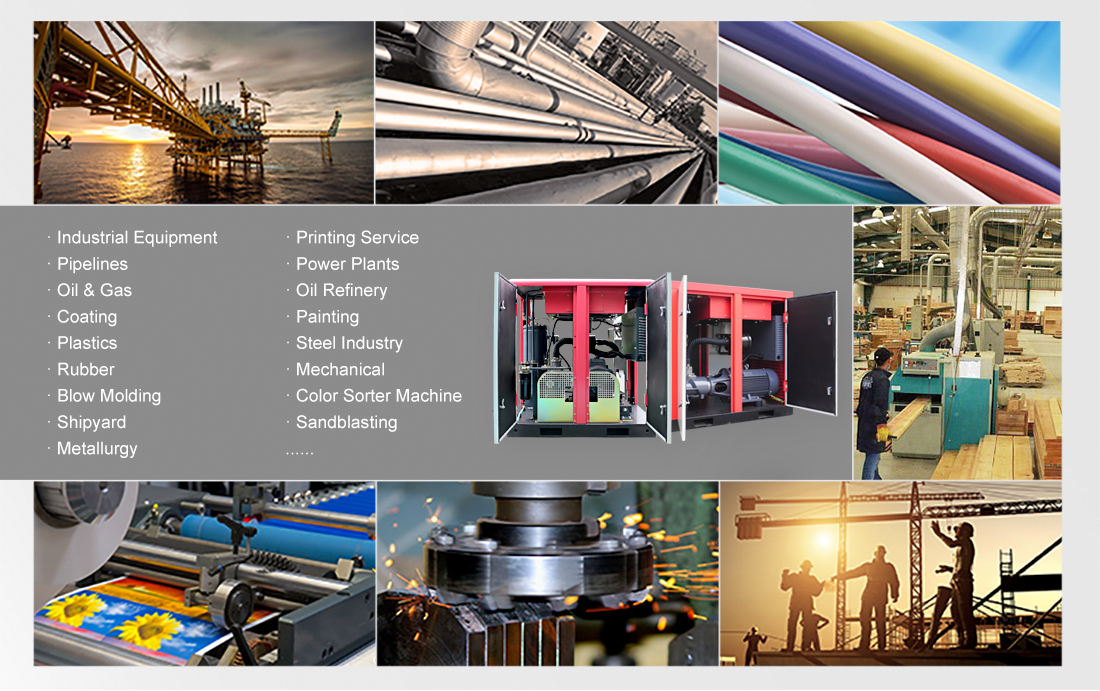 Project
120HP Air Compressor Installation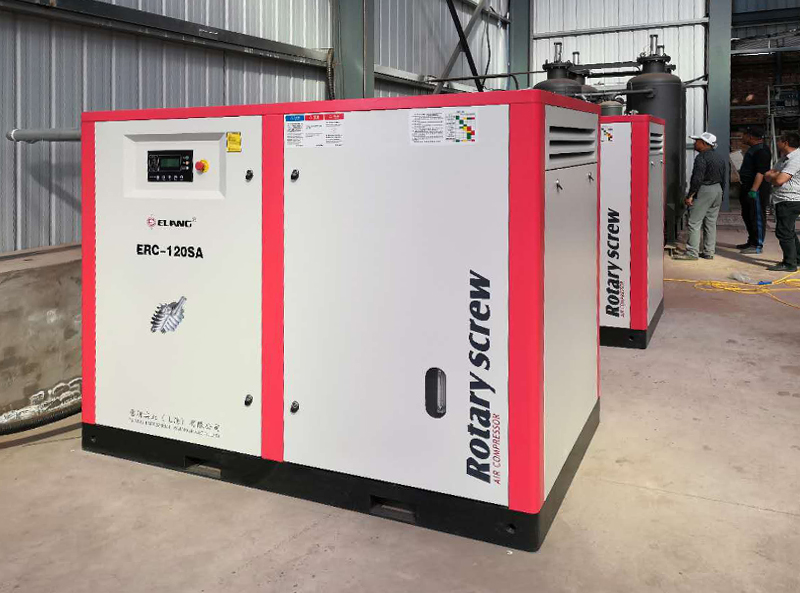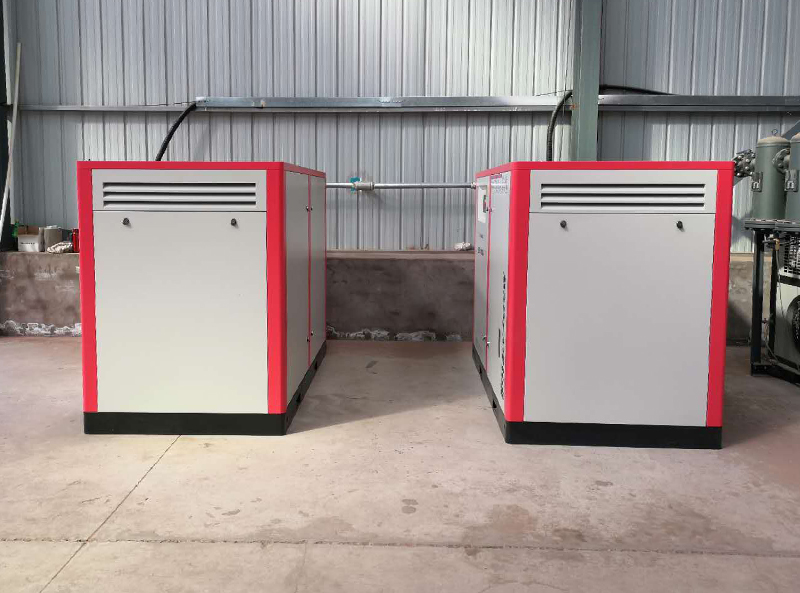 Elang 30 sets 132kw air compressor in Ethiopia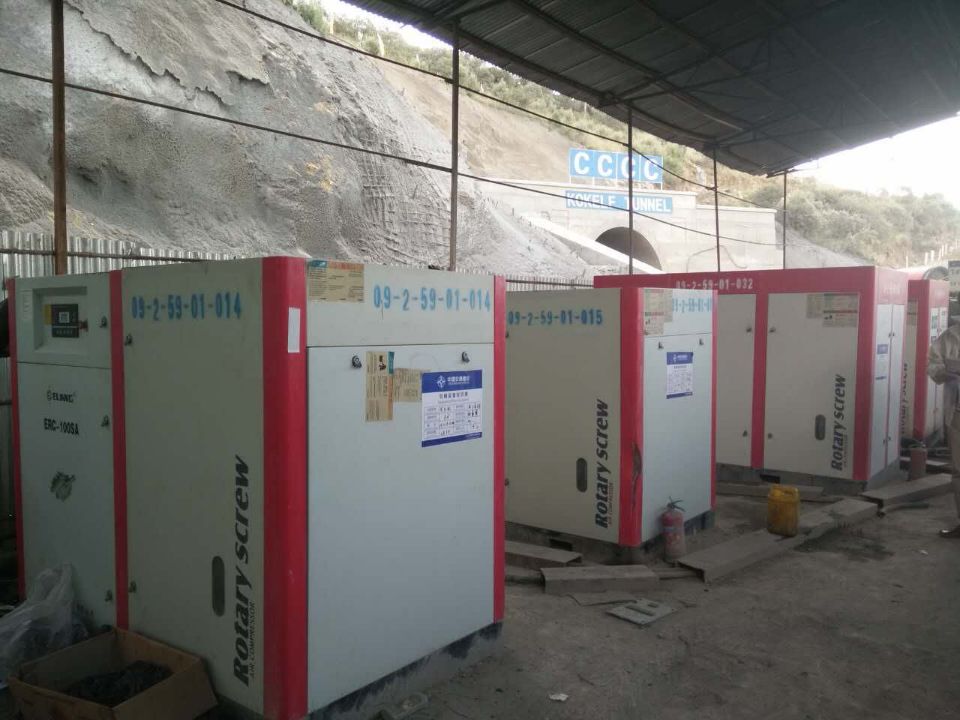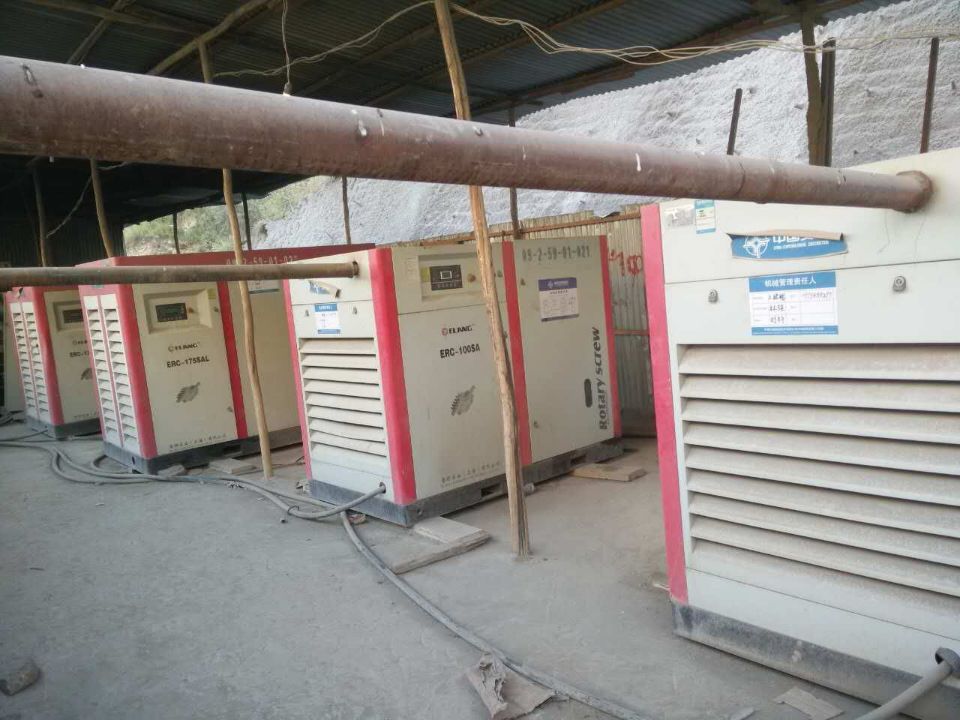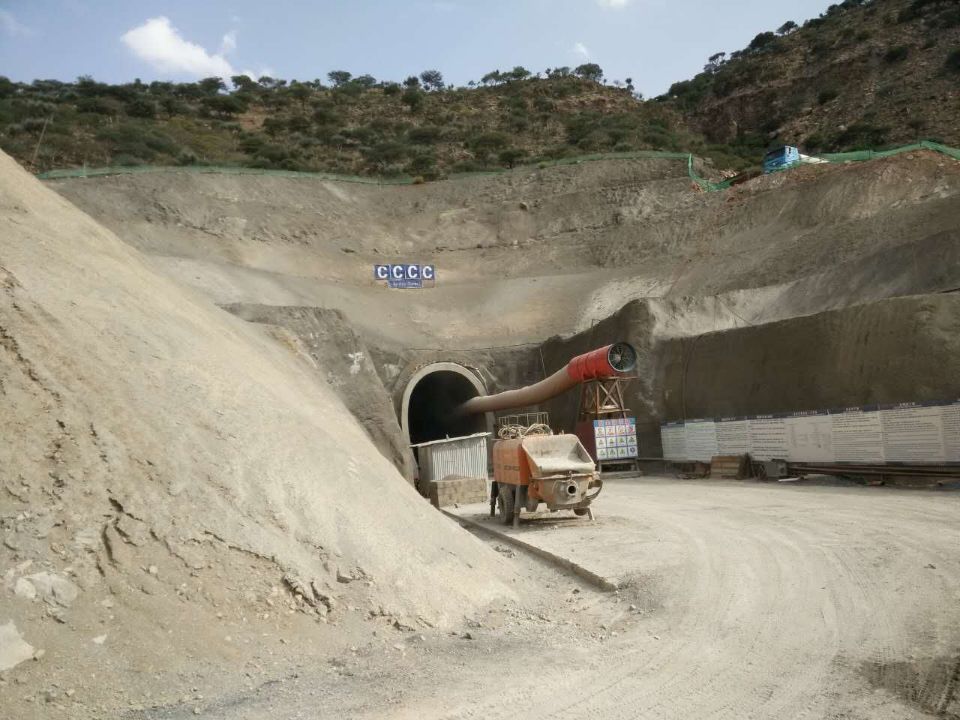 Model: ERC-30SA
| Motor Power | Working Pressure | Air Delivery | Dimension(mm) | Weight(kg) | Output pipe Diameter |
| --- | --- | --- | --- | --- | --- |
| 22kw / 30hp | 7bar / 100psi | 134.2cfm / 3.8m3/min | 1380*850*1150 | 640 | 11/4″ |
| 22kw / 30hp | 8bar / 116psi | 127.1cfm / 3.6m3/min | 1380*850*1150 | 640 | 11/4″ |
| 22kw / 30hp | 10bar / 145psi | 113cfm / 3.2m3/min | 1380*850*1150 | 640 | 11/4″ |
| 22kw / 30hp | 13bar / 181psi | 88.3cfm / 2.5m3/min | 1380*850*1150 | 640 | 11/4″ |
| 22kw / 30hp | 15bar / 218psi | 78.6cfm / 2.2m3/min | 1380*850*1150 | 640 | 11/4″ |
| 15kw / 20hp | 16bar / 232psi | 71.4cfm / 2.0m3/min | 1380*850*1150 | 640 | 11/4″ |
Elang Compressor Category