Laser cutting equipment consumes a significant amount of thermal energy during operation. Therefore, an air compressor is required to consume a substantial amount of thermal energy to provide power. Additionally, laser cutting equipment requires a large volume of air for cooling during operation, making the air compressor an indispensable auxiliary equipment for laser cutting machine.
Generally, a 1KW laser cutting machine can be operated with a 7.5KW or 11KW screw air compressor. A 3KW fiber laser cutting machine can be operated with an 22KW or 30KW air compressor. The operating pressure is typically set at 13 bar of air pressure, and if thicker steel sheets need to be cut, a 16 bar air compressor is usually selected.
Elang provides two types of air compressors used for laser cutting machine.
Belt Driven Screw Air Compressor: In a belt-driven screw air compressor, the power from the electric motor is transmitted to the compressor element through a system of belts and pulleys. The motor and the compressor element are connected indirectly through these belts. The motor spins a pulley, which is connected to another pulley on the compressor element by a belt. This mechanical connection transfers power and allows the compressor to generate compressed air.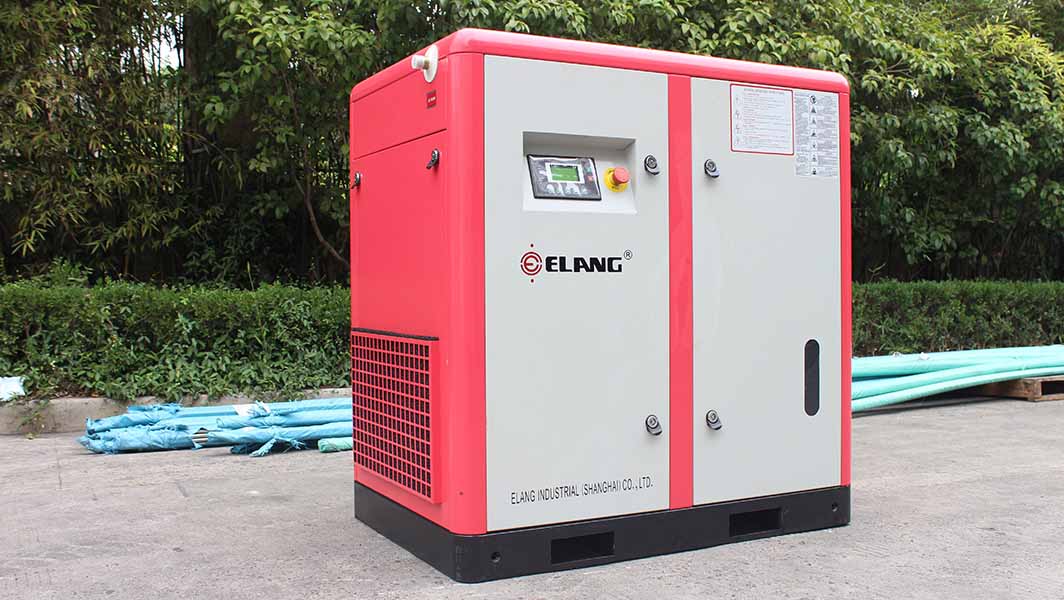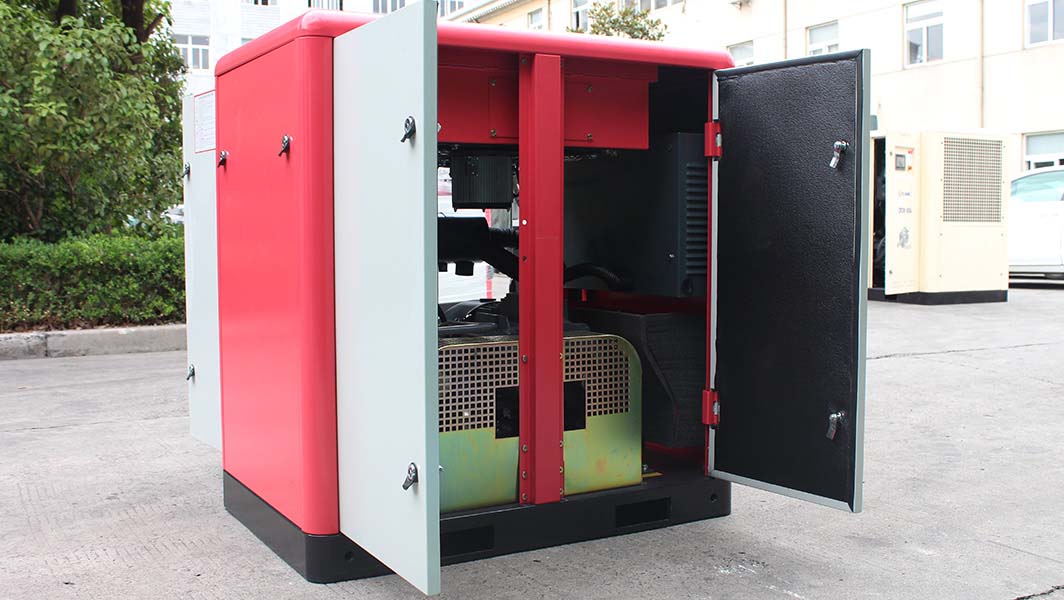 Advantage:
Belt driven, which allows the speed of the rotor to be changed by different diameter pulleys.
1. The belt tension for each operating condition is optimized
2. By avoiding excessive start-up tension, greatly extending the belt working life
3. Always ensure the correct pulley connection
4. Replace the belt is very easy and fast, and do not need to adjust the original settings
5. The whole belt driven system safe and trouble-free operation.
Direct Driven Screw Air Compressor: The compressor components in a screw air compressor are composed of two rotors, commonly referred to as male and female rotors, which compress air during rotation. The direct drive design ensures that the rotational motion of the motor is directly converted into the motion of these rotors, thereby compressing air and generating compressed air output.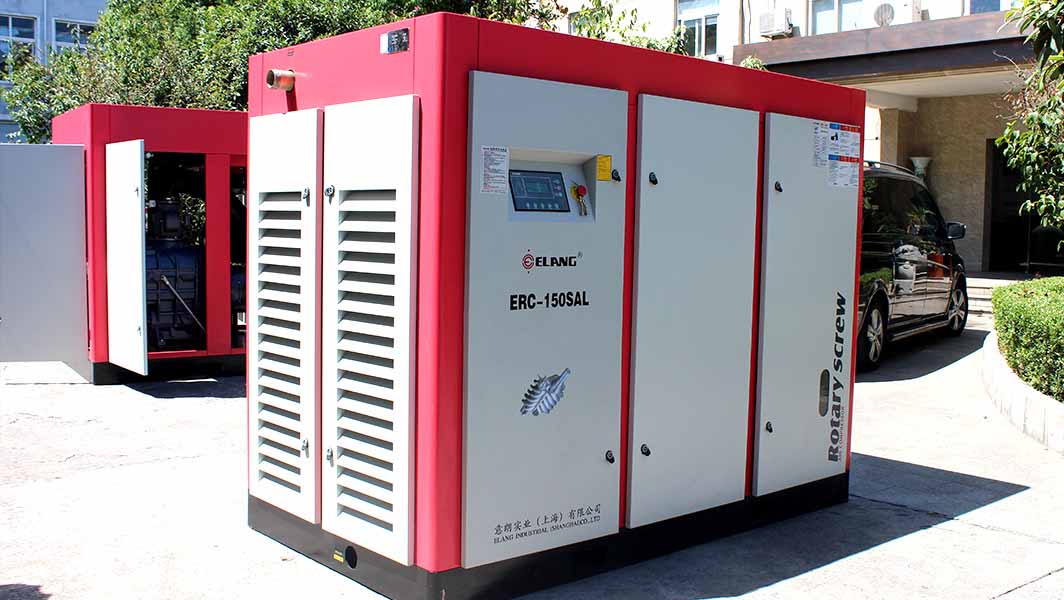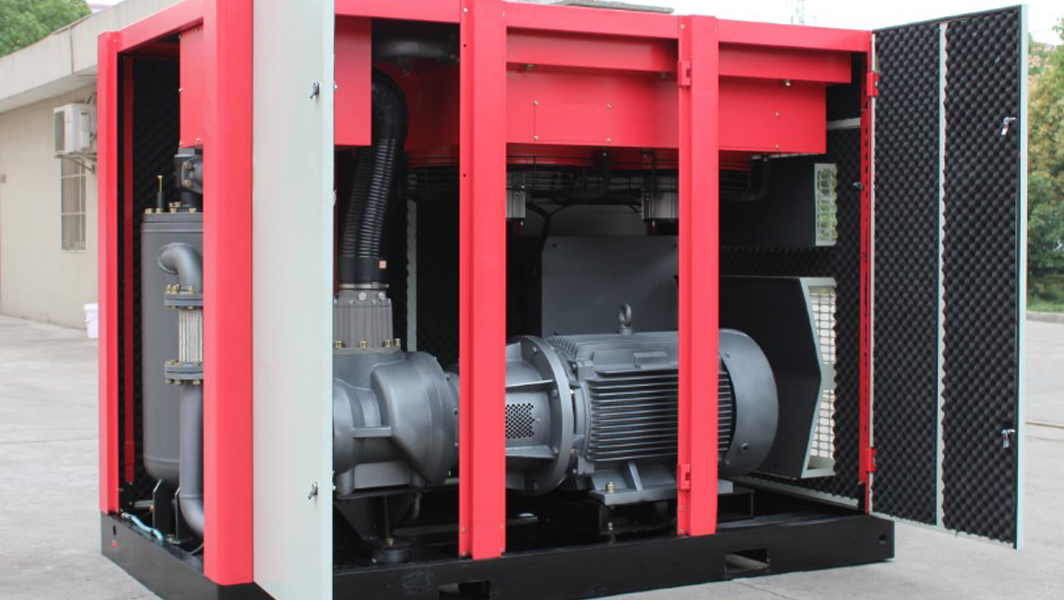 Advantage:
1. Large displacement: Displacement 10% higher than ordinary piston compressor.
2. Energy-saving: Compared with piston air compressor, this series of models for the new national standard two energy efficiency products, excellent energy saving.
3. Easy to operate: 24 hours unattended all day work, free load automatically start, full load automatically shut down.
4. Strong stability: Under long time working, displacement and pressure stable, no crash phenomenon, low failure rate.
When selecting a compressor for a laser cutting machine, consider the following factors:
Air Demand: Ensure that the selected compressor can provide sufficient air flow to meet the demands of the laser cutting machine. Check the compressor's output capacity (measured in cubic feet per minute, or CFM) to ensure it matches the machine's requirements.
Working Pressure: The compressor should be able to provide the required working pressure for the laser cutting process. Generally, 15bar and 16bar are more common.
Duty Cycle: Consider whether the compressor needs to run continuously or intermittently. Laser cutting machines might require a constant supply of compressed air, so the compressor's duty cycle should align with the machine's operation.
Cooling and Filtration: Some laser cutting applications might require specific cooling and filtration systems to ensure consistent air quality and temperature.
Space and Noise: Consider the available space for the compressor and any noise restrictions in your workspace.
Application:
16 bar air compressors are primarily used in the following industries:
Manufacturing Industry: Air compressors are widely used in manufacturing, especially in production lines that require high-pressure gases, such as automotive manufacturing, machining, metal processing, and laser cutting.
Oil and Gas Industry: 16-bar air compressors play a crucial role in the exploration, extraction, processing, and transportation of oil and natural gas. They are used for compressing and transmitting gases in various processes.
Power Industry: The power industry utilizes air compressors for various applications, including gas transmission, operation of control systems, and equipment maintenance. 16-bar air compressors can fulfill the high-pressure gas requirements of the power industry.
Research and Laboratory: Research institutions, laboratories, and universities often require high-pressure gases for experiments, testing, and research purposes. 16-bar air compressors can provide the necessary high-pressure gases.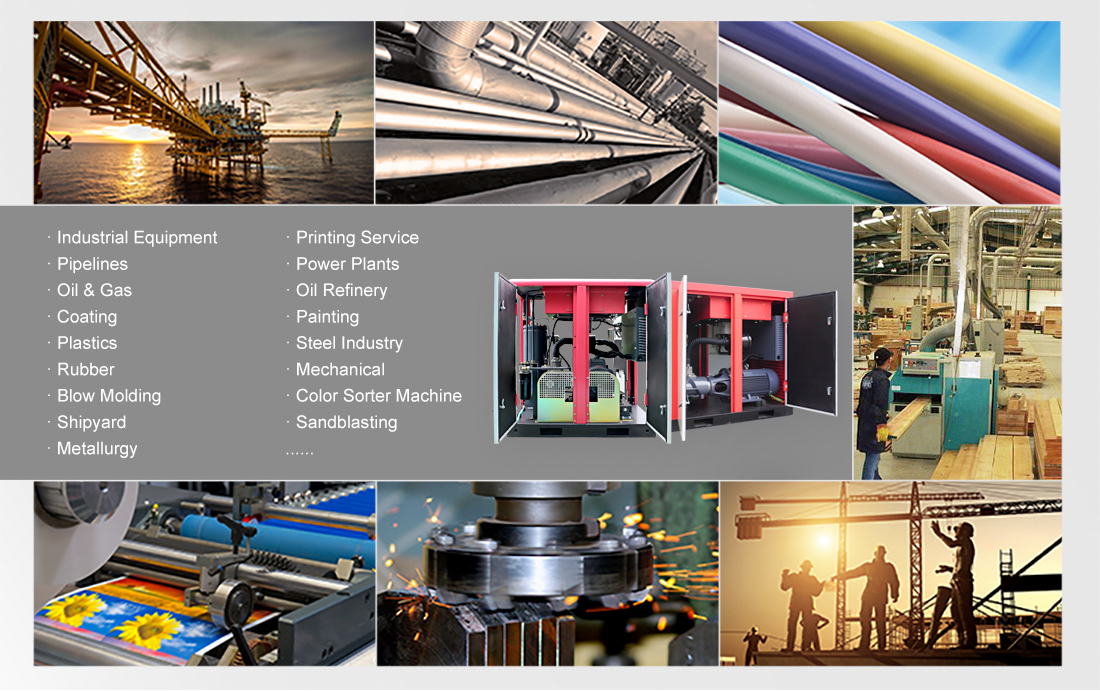 Project
120HP Air Compressor Installation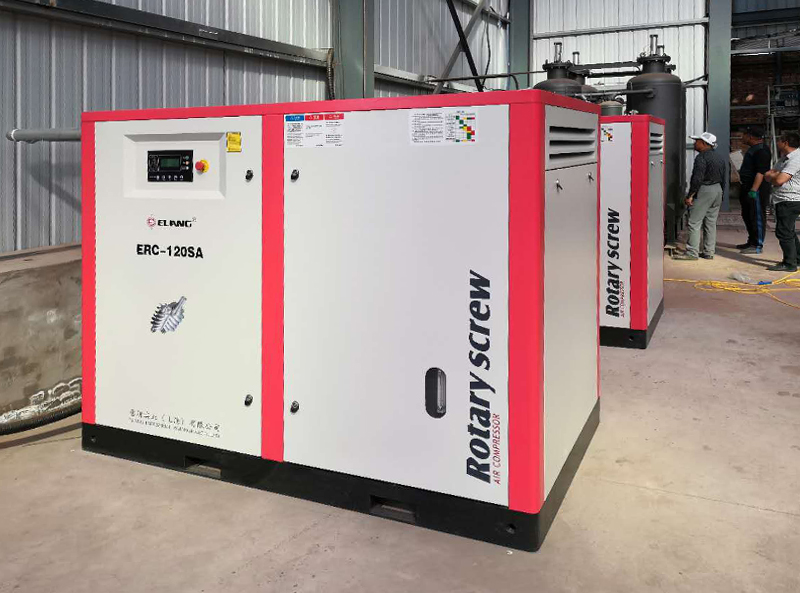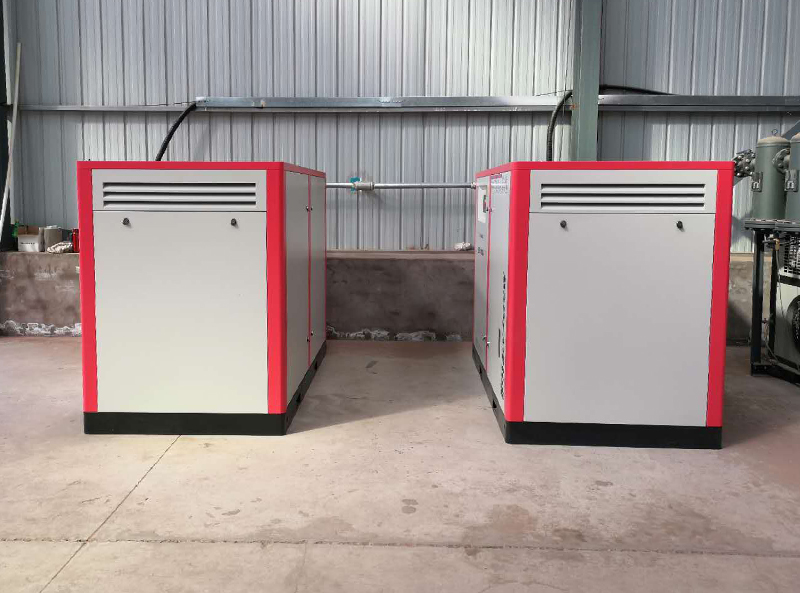 Elang 30 sets 132kw air compressor in Ethiopia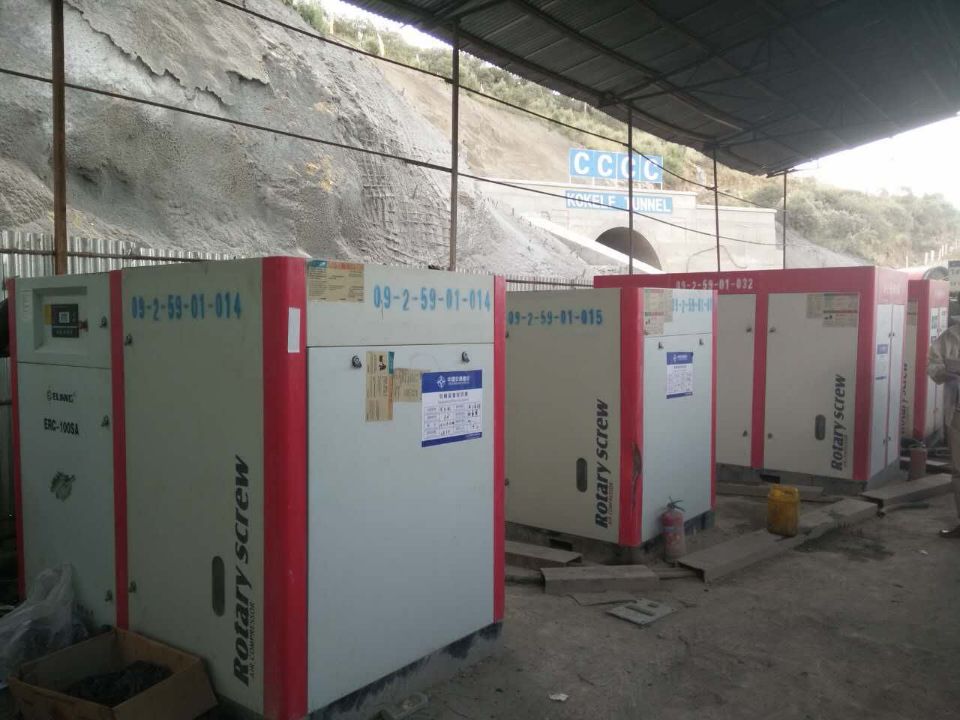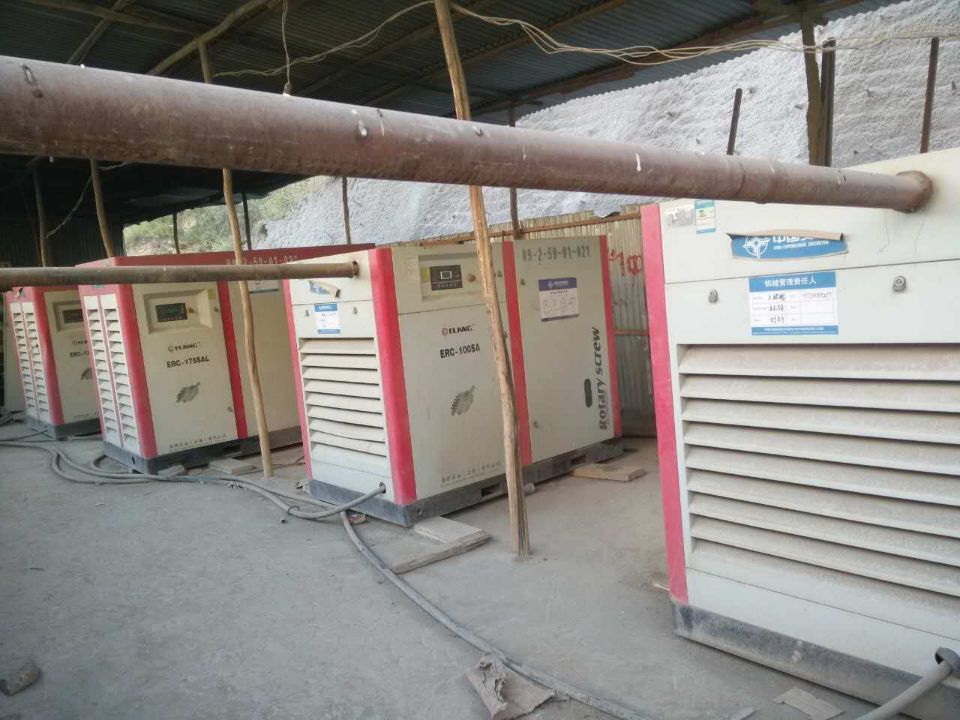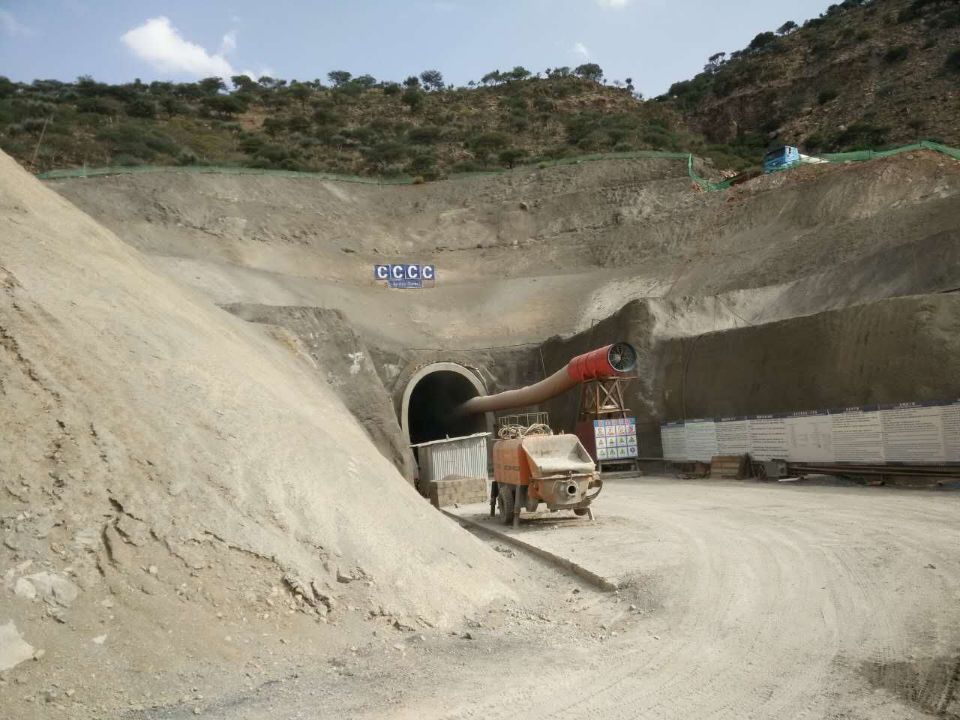 Model: ERC-30SA
| Motor Power | Working Pressure | Air Delivery | Dimension(mm) | Weight(kg) | Output pipe Diameter |
| --- | --- | --- | --- | --- | --- |
| 22kw / 30hp | 7bar / 100psi | 134.2cfm / 3.8m3/min | 1380*850*1150 | 640 | 11/4″ |
| 22kw / 30hp | 8bar / 116psi | 127.1cfm / 3.6m3/min | 1380*850*1150 | 640 | 11/4″ |
| 22kw / 30hp | 10bar / 145psi | 113cfm / 3.2m3/min | 1380*850*1150 | 640 | 11/4″ |
| 22kw / 30hp | 13bar / 181psi | 88.3cfm / 2.5m3/min | 1380*850*1150 | 640 | 11/4″ |
| 22kw / 30hp | 15bar / 218psi | 78.6cfm / 2.2m3/min | 1380*850*1150 | 640 | 11/4″ |
| 22kw / 30hp | 16bar / 232psi | 71.4cfm / 2.0m3/min | 1380*850*1150 | 640 | 11/4″ |
Elang Compressor Category