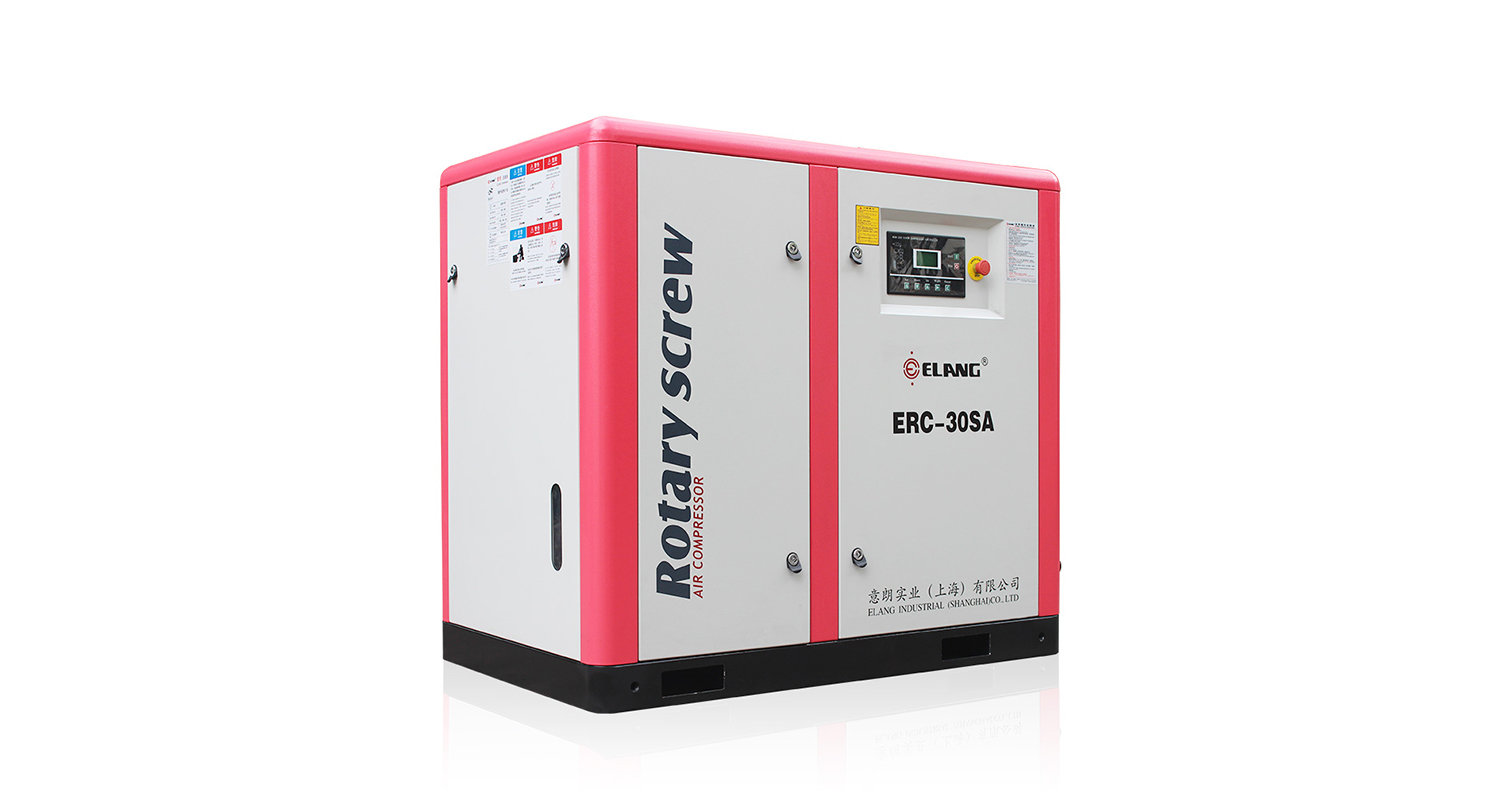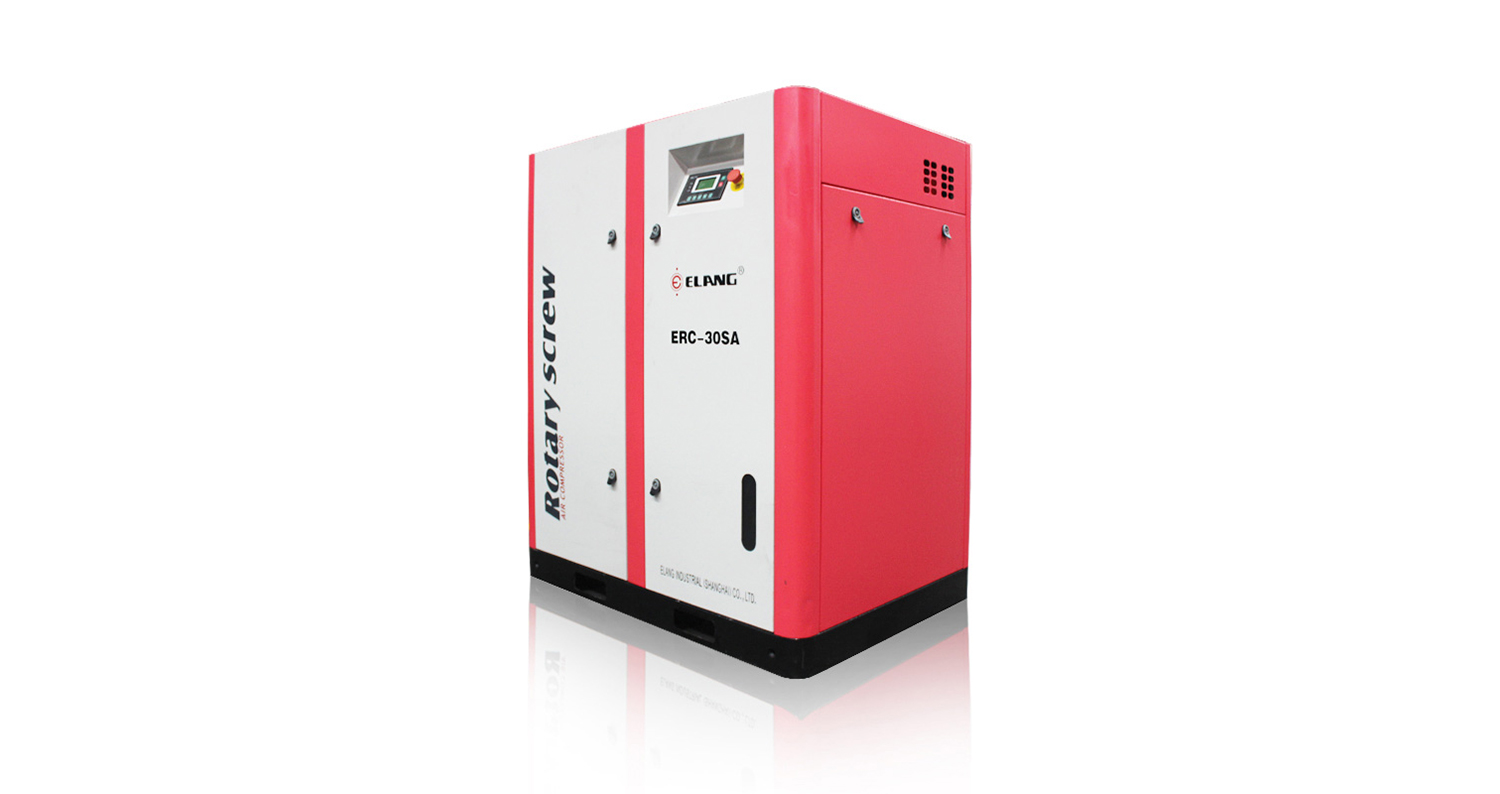 Air compressors mainly have two types of transmission methods: direct-drive air compressors and belt-drive air compressors.
Direct driven air compressors use a coupling to directly connect the shafts of the prime mover and the air compressor, creating a direct axis-to-axis transmission. This direct connection results in higher efficiency compared to belt-drive systems, reducing operational costs. As direct-drive air compressors do not involve belts and pulleys, their maintenance expenses are lower.
The belt connection is to select the appropriate belt according to the air delivery of the air compressor, and change the rotation speed of the rotor through two pulleys with different diameters. The belt connection has the function of transmitting power and changing the speed. It relies on the friction generated by the belt and the pulley to transmit power, but it also consumes part of the energy consumption, accounting for about 2% to 3% of the transmitted power. Compared to direct-drive, belt-drive air compressors have slightly lower efficiency and require regular inspection and belt replacement.
When selecting the appropriate transmission method for an air compressor, it is essential to consider production requirements, budget constraints, factory space, as well as the desired transmission efficiency and maintenance costs. Whether choosing direct-drive air compressors or belt-drive air compressors, each method presents unique advantages and is applicable in specific scenarios. The key is to find the most suitable solution tailored to your specific needs.
Elang Belt Driven Screw Air Compressor
Advantage:
Belt driven, which allows the speed of the rotor to be changed by different diameter pulleys.
1. The belt tension for each operating condition is optimized
2. By avoiding excessive start-up tension, greatly extending the belt working life
3. Always ensure the correct pulley connection
4. Replace the belt is very easy and fast, and do not need to adjust the original settings
5. The whole belt driven system safe and trouble-free operation.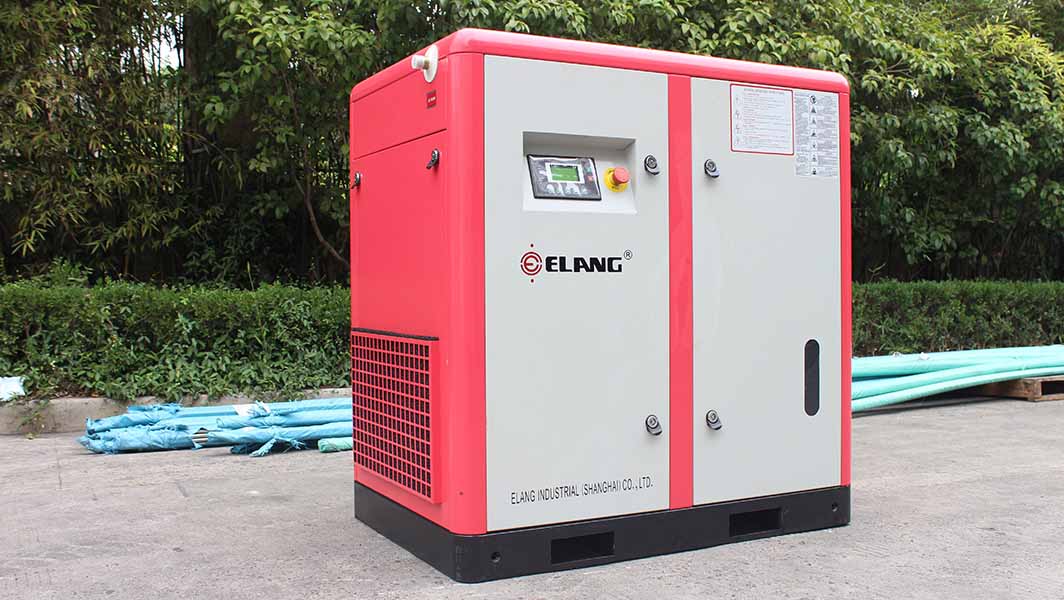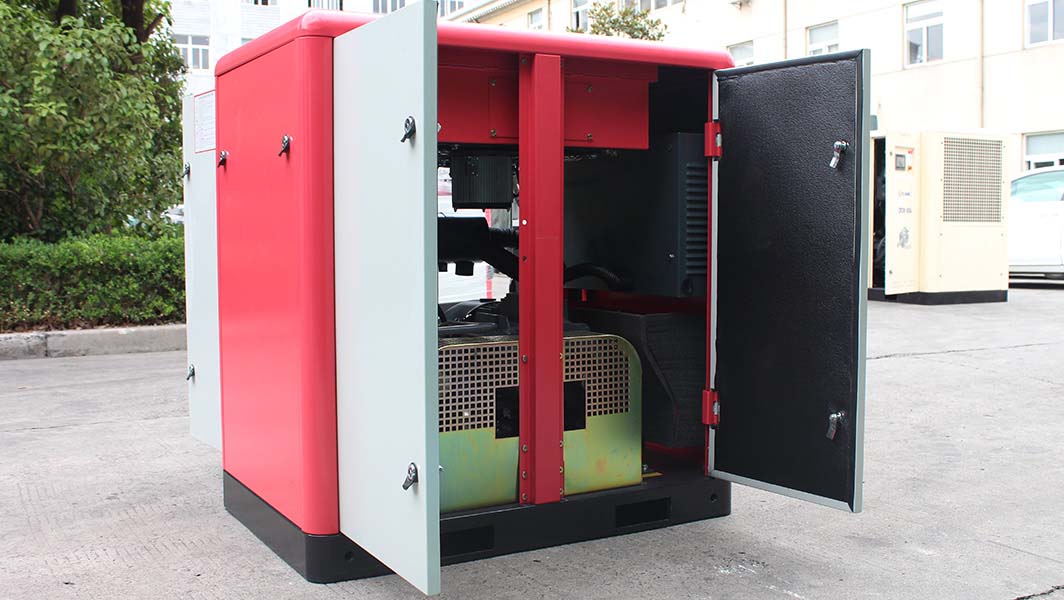 Elang Direct Driven Screw Air Compressor
Advantage:
1. Large displacement: Displacement 10% higher than ordinary piston compressor.
2. Energy-saving: Compared with piston air compressor, this series of models for the new national standard two energy efficiency products, excellent energy saving.
3. Easy to operate: 24 hours unattended all day work, free load automatically start, full load automatically shut down.
4. Strong stability: Under long time working, displacement and pressure stable, no crash phenomenon, low failure rate.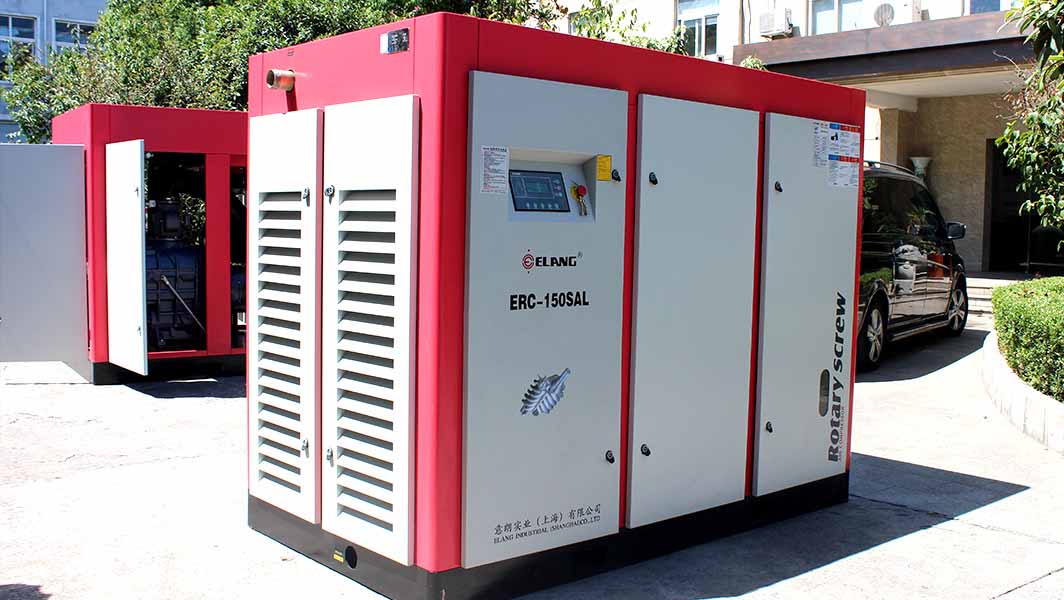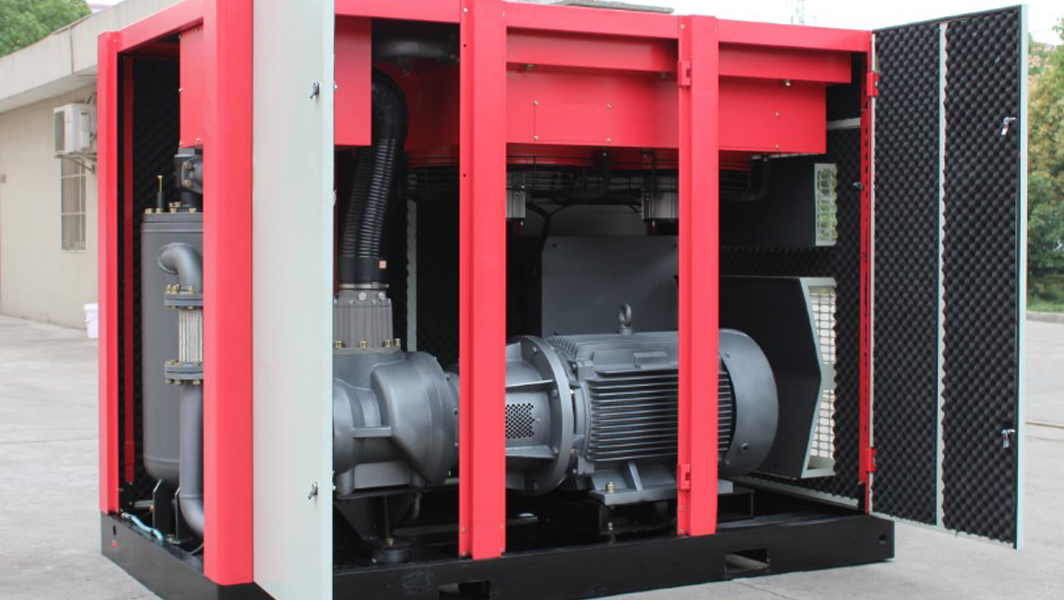 Application: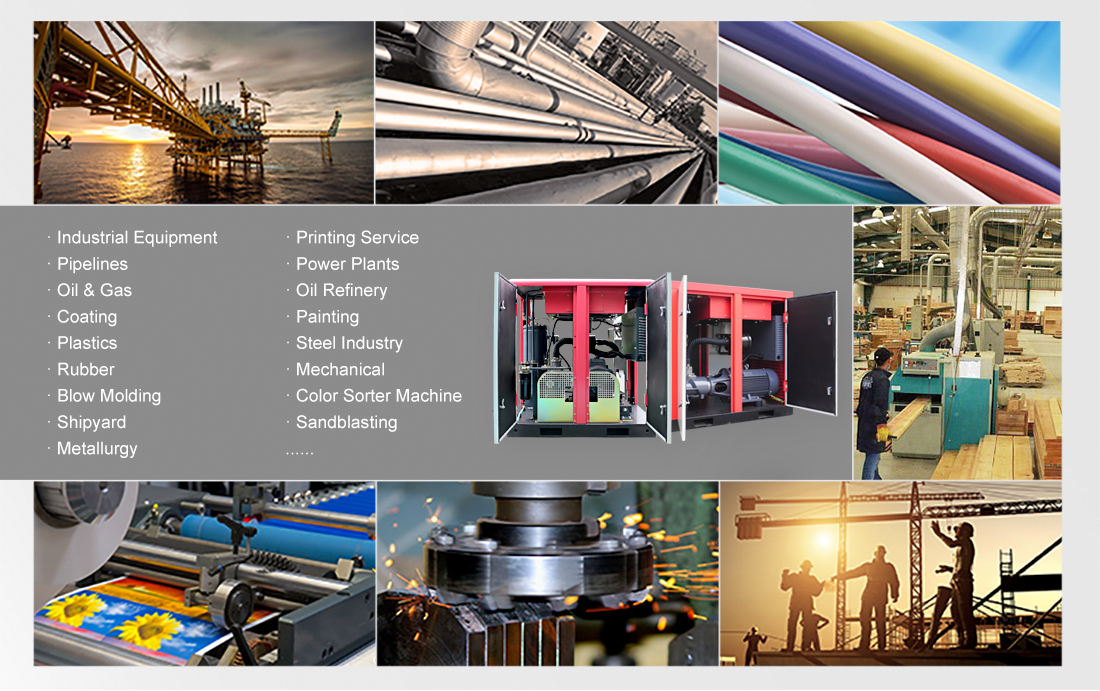 Project
120HP Air Compressor Installation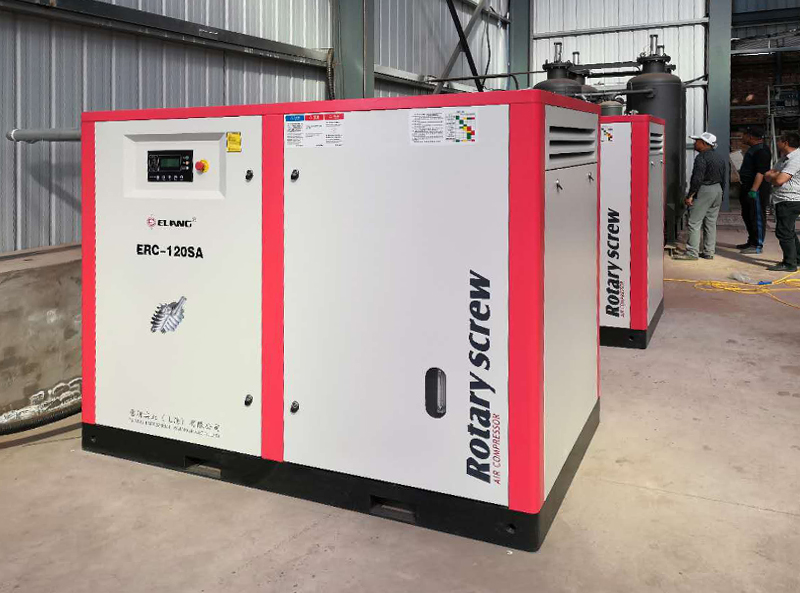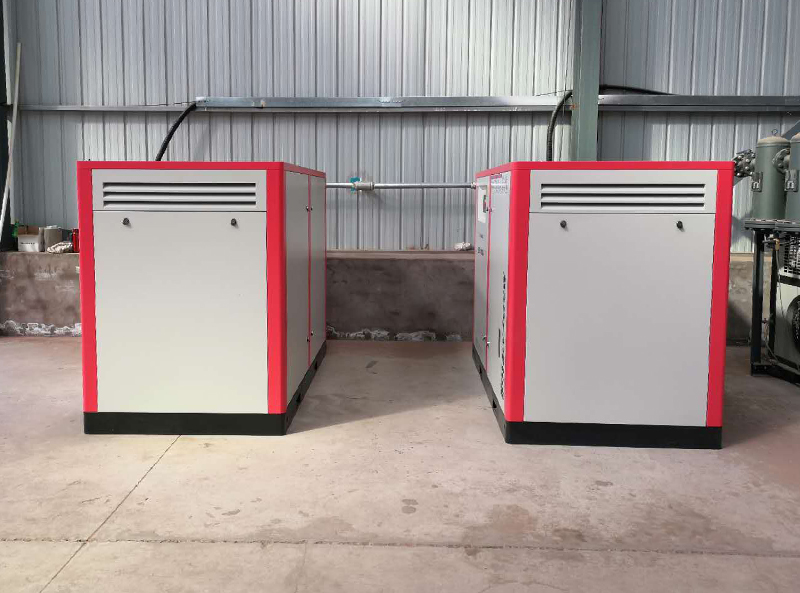 Elang 30 sets 132kw air compressor in Ethiopia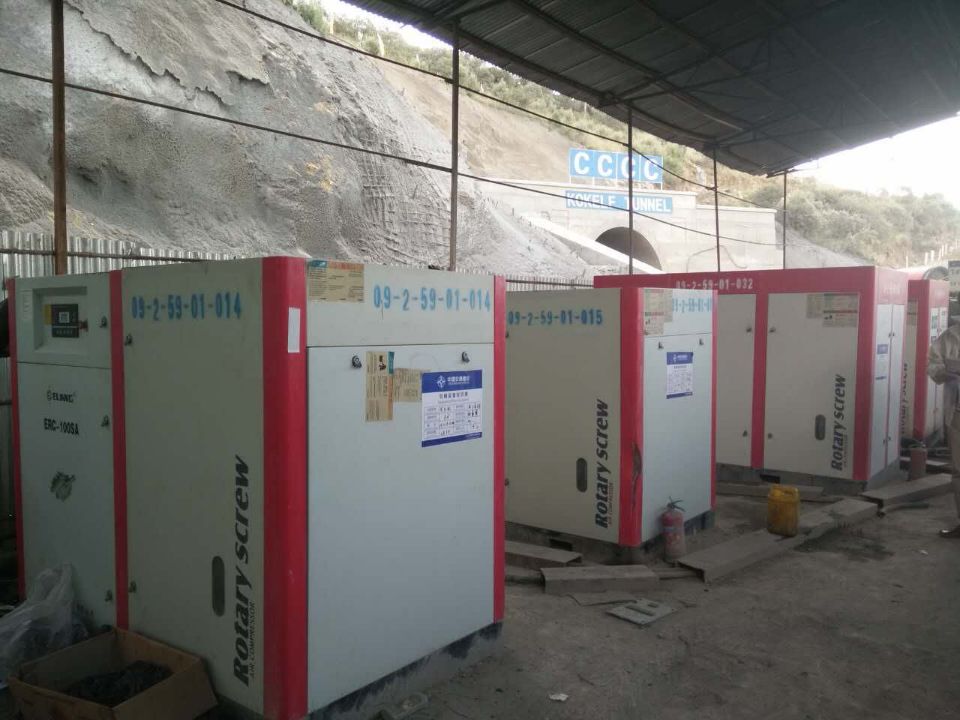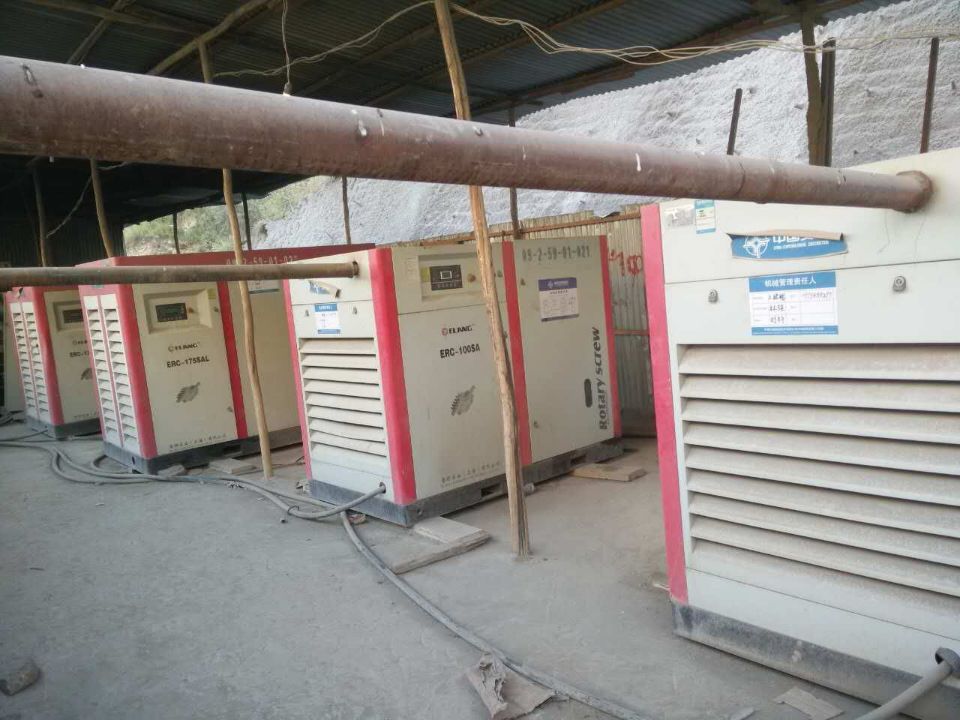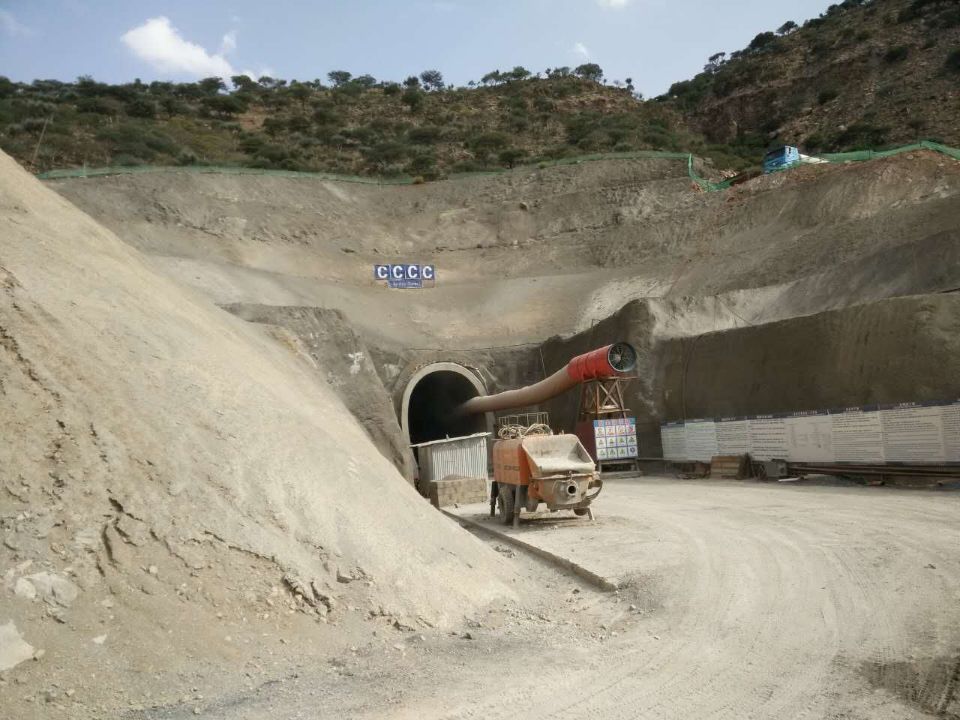 Model: ERC-30SA
| Motor Power | Working Pressure | Air Delivery | Dimension(mm) | Weight(kg) | Output pipe Diameter |
| --- | --- | --- | --- | --- | --- |
| 22kw / 30hp | 7bar / 100psi | 134.2cfm / 3.8m3/min | 1380*850*1150 | 640 | 11/4″ |
| 22kw / 30hp | 8bar / 116psi | 127.1cfm / 3.6m3/min | 1380*850*1150 | 640 | 11/4″ |
| 22kw / 30hp | 10bar / 145psi | 113cfm / 3.2m3/min | 1380*850*1150 | 640 | 11/4″ |
| 22kw / 30hp | 13bar / 181psi | 88.3cfm / 2.5m3/min | 1380*850*1150 | 640 | 11/4″ |
| 22kw / 30hp | 15bar / 218psi | 78.6cfm / 2.2m3/min | 1380*850*1150 | 640 | 11/4″ |
| 15kw / 20hp | 16bar / 232psi | 71.4cfm / 2.0m3/min | 1380*850*1150 | 640 | 11/4″ |
Elang Compressor Category