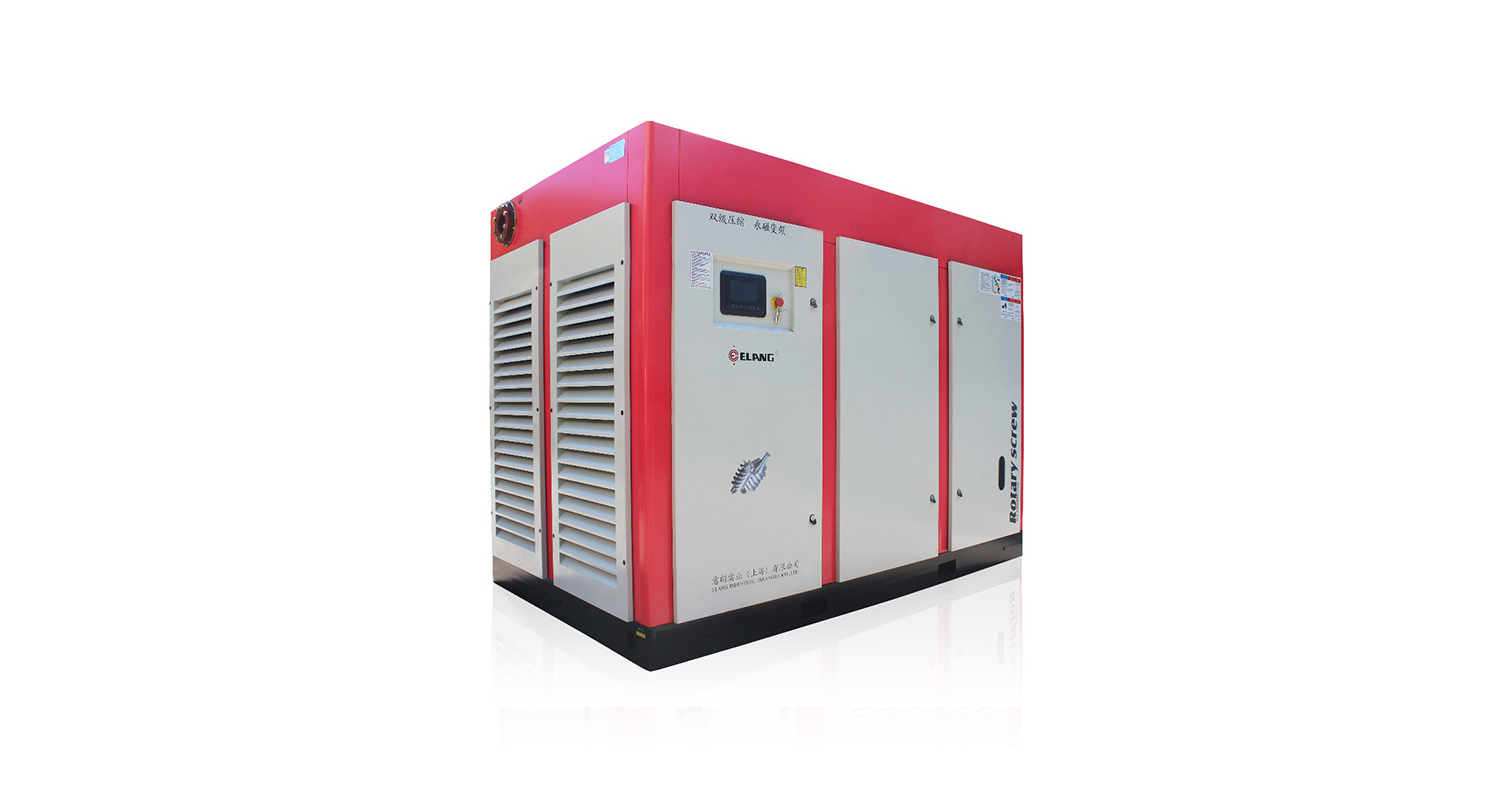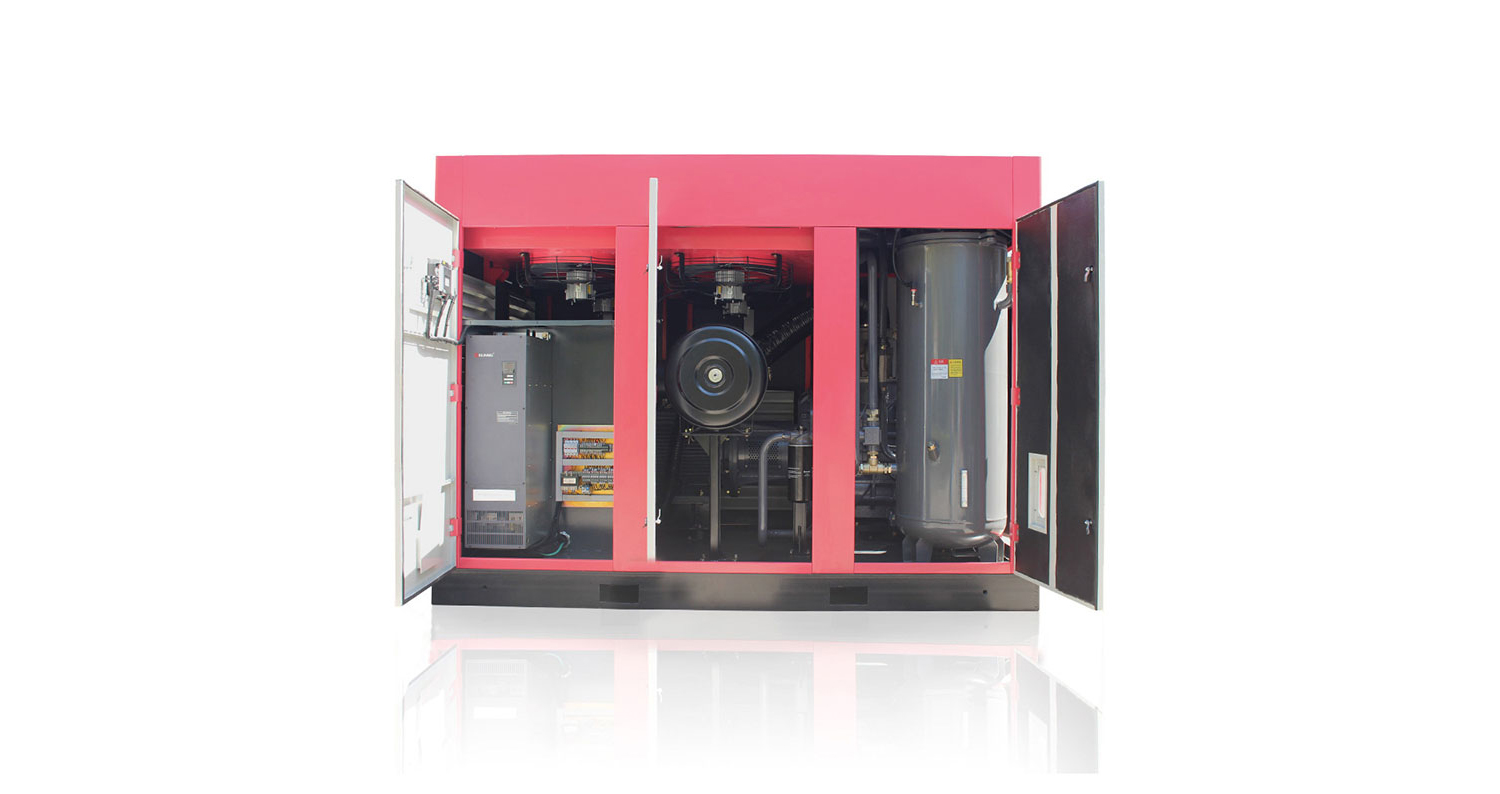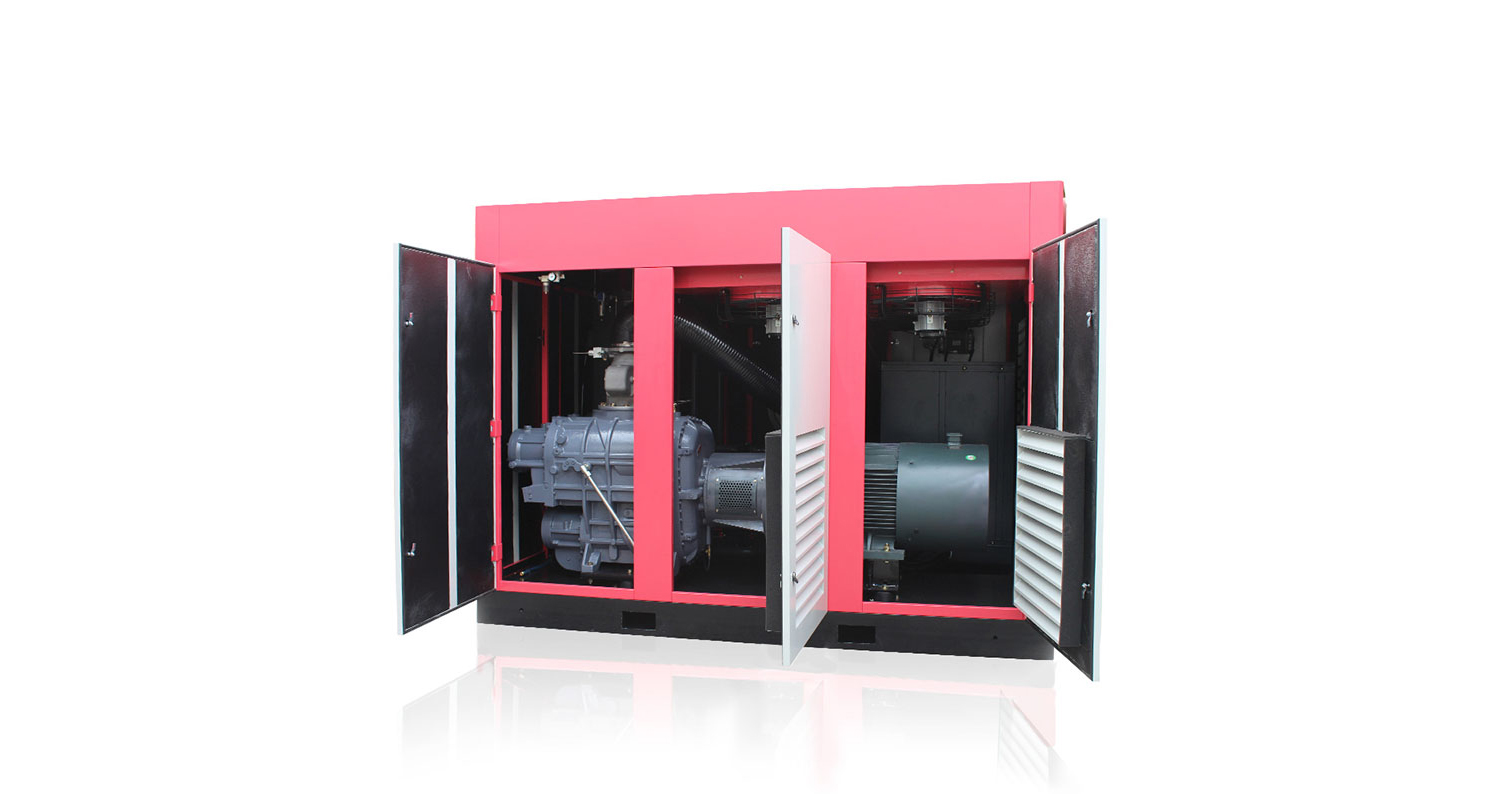 Two-stage Compression Double Screw Air Compressor, screw rotor adopts a two-stage compression engine, is to use two groups of size is not consistent, reasonable distribution of pressure, lowering the pressure level at each level compression ratio. Reduce the leakage and improve the capacity, reduce the bearing load, improve the bearing life, prolong the life of the host. The inlet of the main engine adopts the axial inlet, and the intake noise is reduced. Direct drive, high efficiency, low vibration and low noise.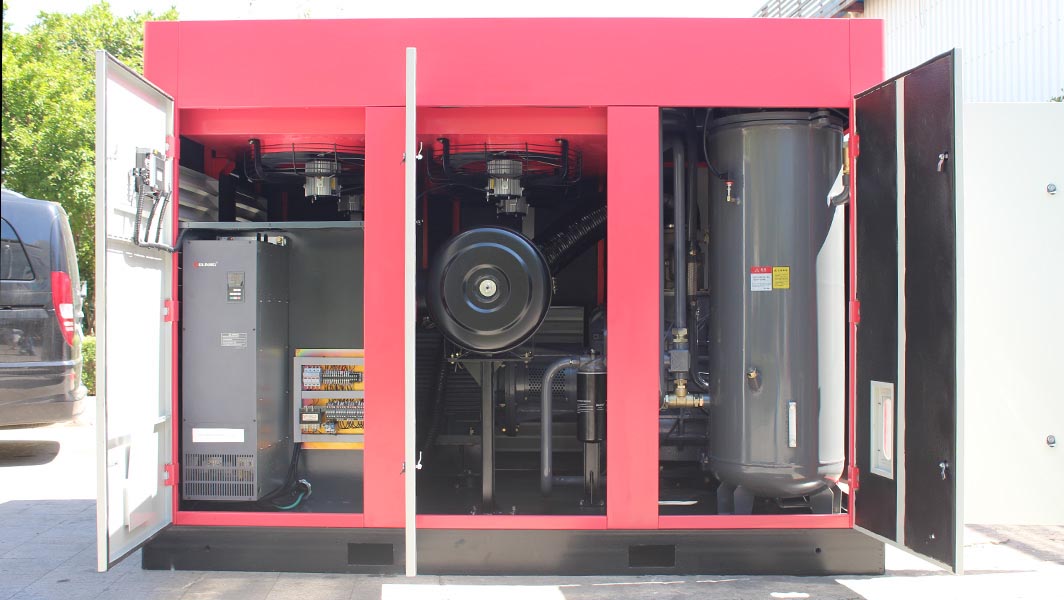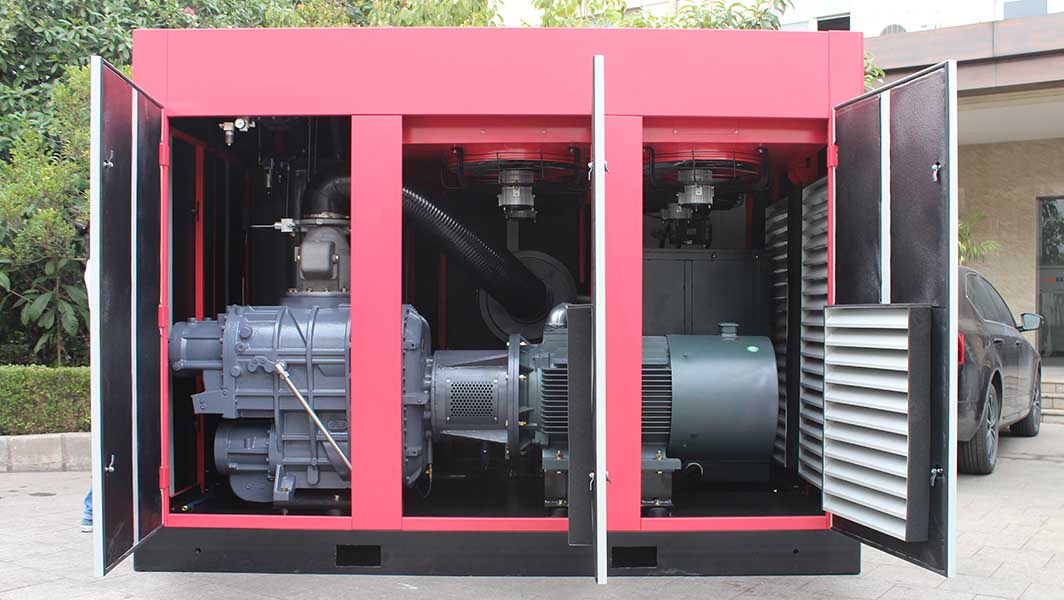 Internal display
Advantages
Air End
Double stage compression compared to single-stage compression,the two compression tends to the most provincial power of the isothermal compression,from the principle,the two-stage compression energy saving 5~8% than single stage.
Won the award of Level 1 energy Efficiency Grade Certification.
Compared with Level 2 Energy Efficiency GradeSave 10%-15% energy.
Compared with Level 3 Energy Efficiency GradeSave 20%-30% energy.
1. Two-stage compression,the gas is compressed from 1 bar to 3 bar and cooled down then compressed from 3 bar to 7/8bar.
2. Isothermal compression, The two-stage compression compresses the gas from normal pressure to about 0.2mpa, cools it first, and then after it is compressed to the rated pressure and cooled by the after-cooler, the change of thermal expansion and cold contraction is small, improving the efficiency.
3. Low compression ratio, greatly reduced reflux leakage, screw host output flow is improved;the compression heat generated in the compression process will be reduced, and the temperature rise in the compression chamber will be low, which can improve the volume efficiency of the compressed air.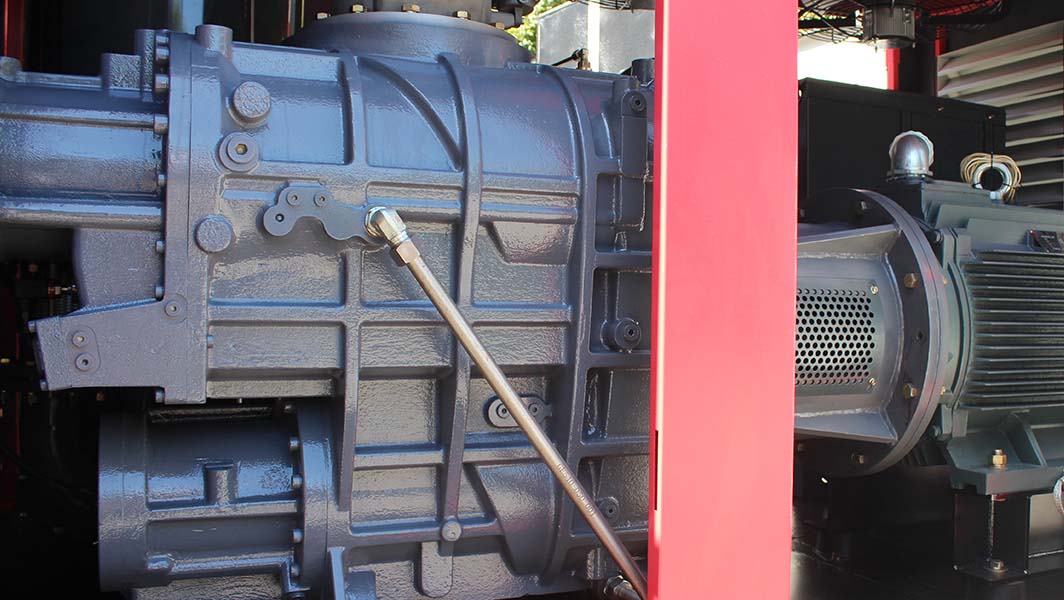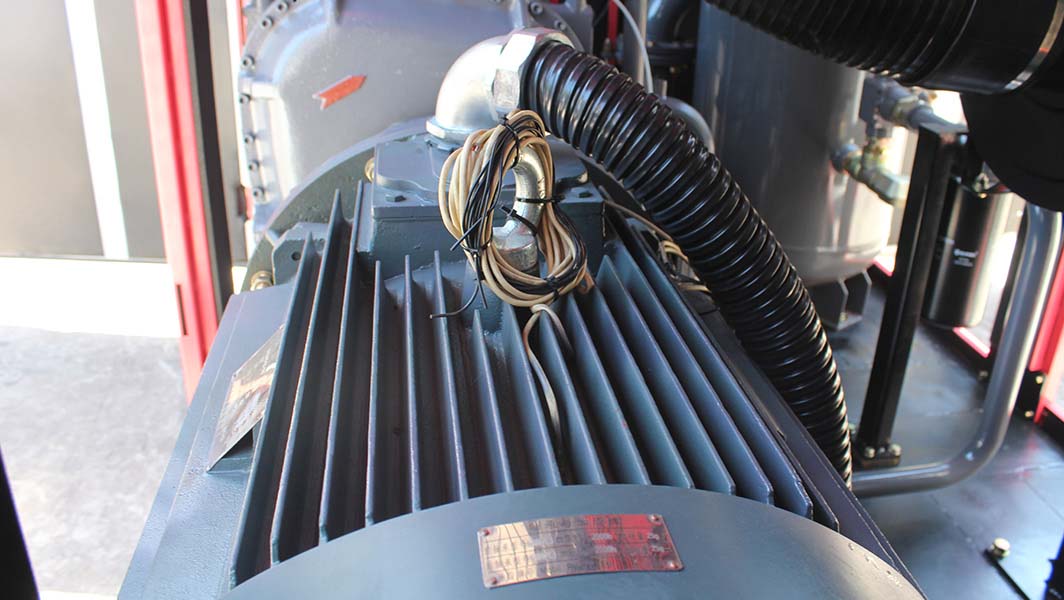 Air End
Motor
a)the use of energy-efficient motor,F grade insulation grade,high protection motor,with imported SKF bearings.
b)the capacity of the motor is increased by 1.2,so as to ensure that under the condition of various weather conditions,the load can be loaded without fault operation.Control panel LCD HD touch monitor,PLC control ,Human menu interface design.
Can display multi line operation parameters,historical records Simple operation,inquiry ,convenient maintenance.
High Efficient Separation of Oil and Gas System
The oil content of the compressed air of the outlet is only 2ppm by using the three stage method(cyclone separation method,sedimentation separation method and the fine filtration method)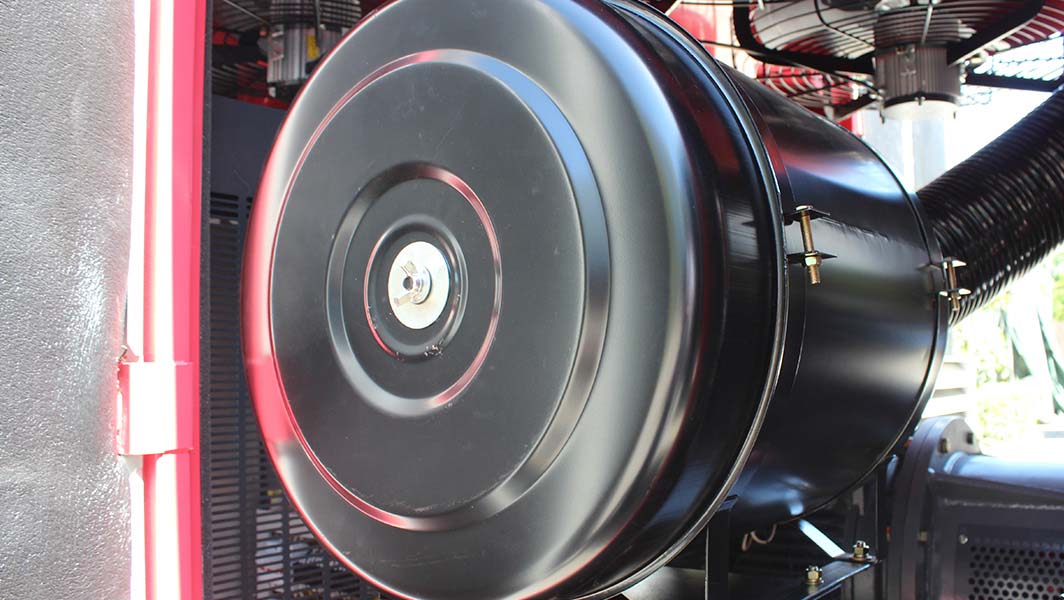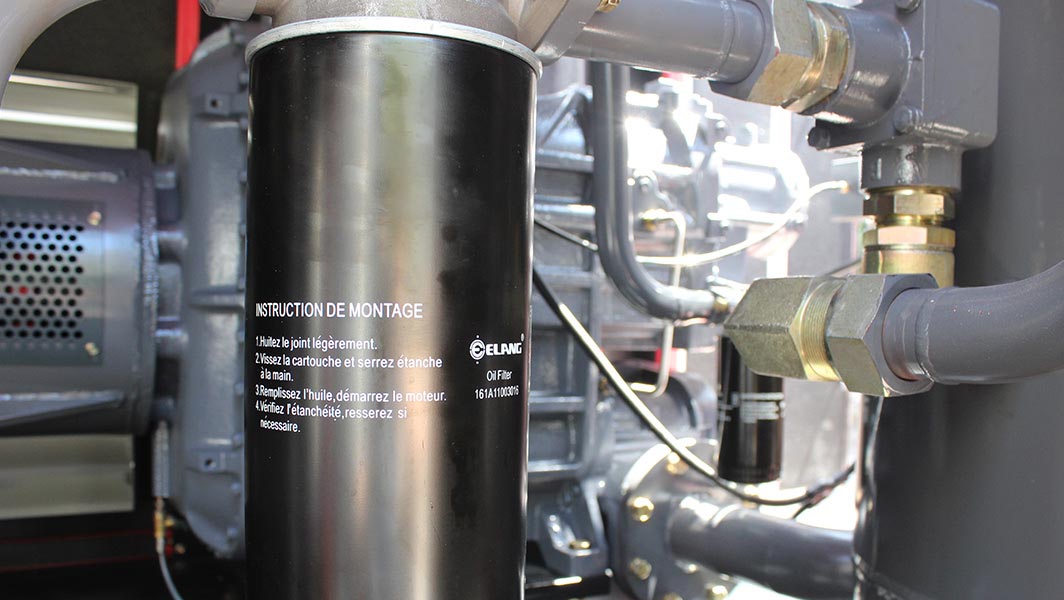 Low Noise Design
A)selection of large diameter,low speed of the low noise fan: provide large air quantity can effectively reduce the fan noise.B)totally enclosed mute type design,accord with international working noise standard.
B)Totally enclosed mute type design,accord with international working noise standard.
Application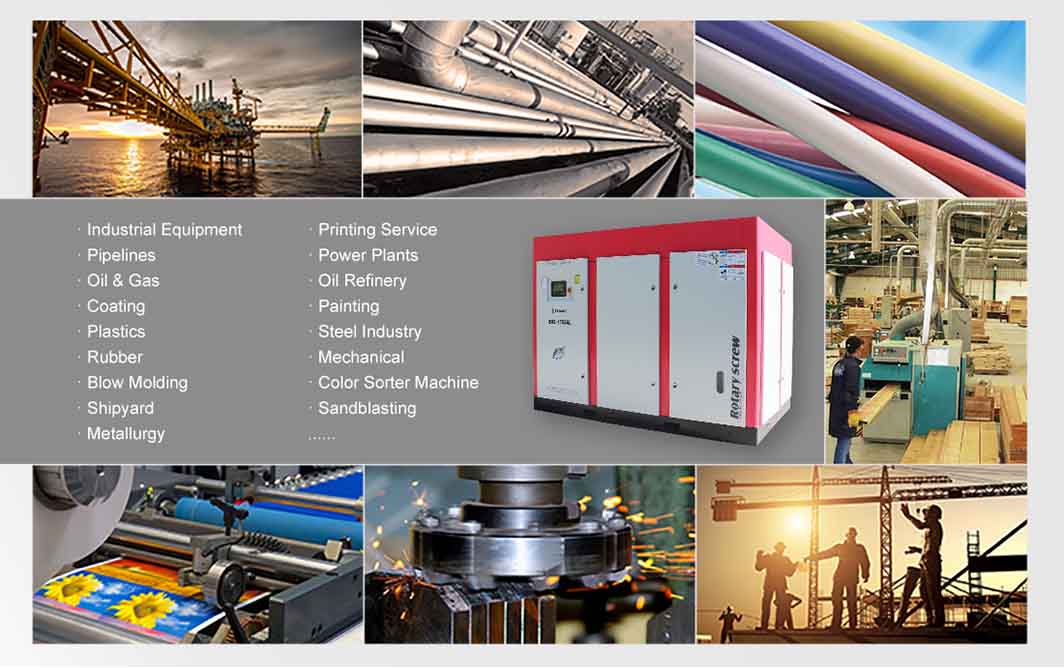 Project
200kw 8bar 2-Stage Air Compressor for the Cement Plants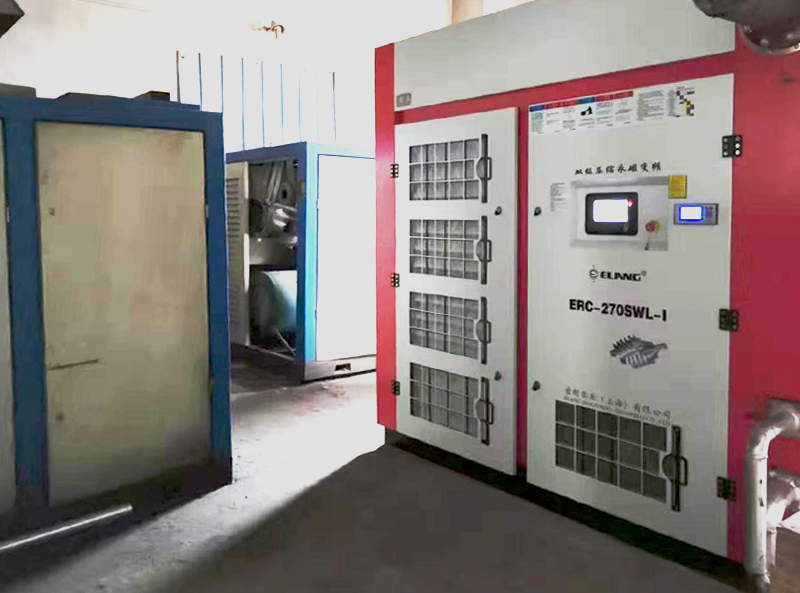 6 Units of 200kw Screw Compressors for the Steel Plant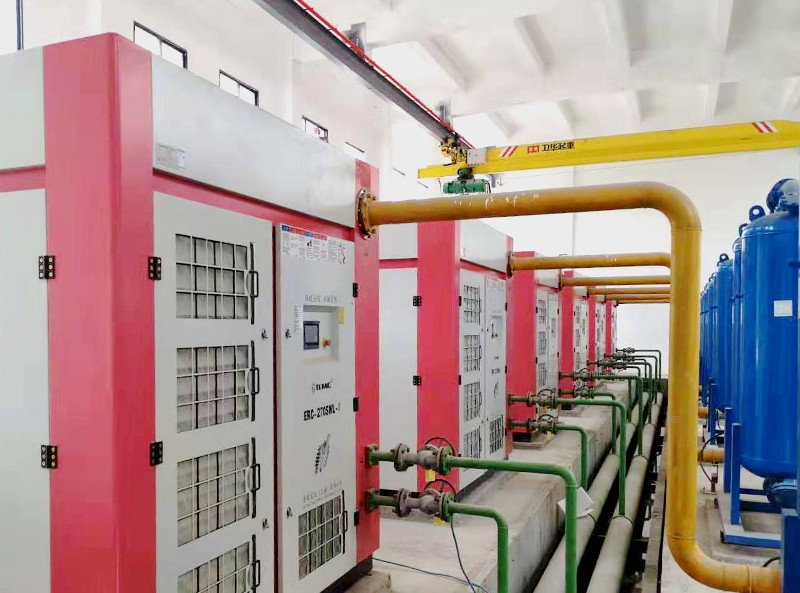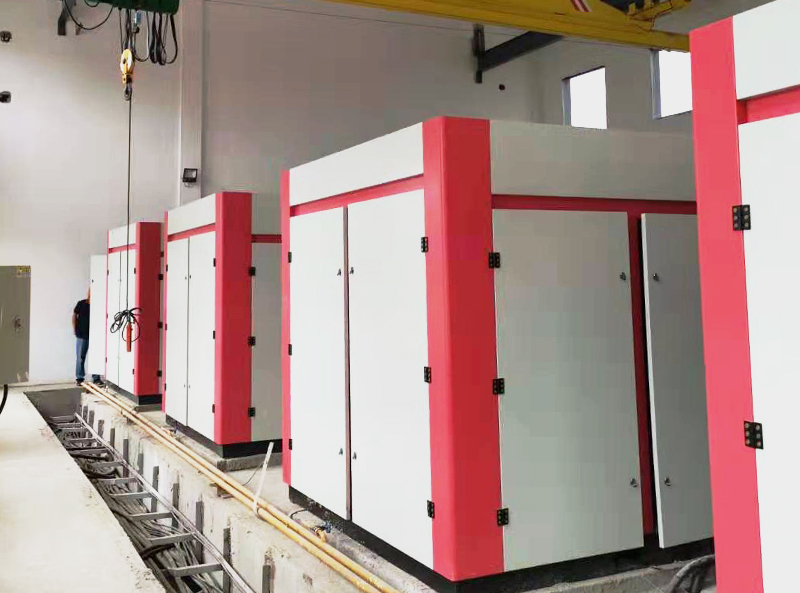 Model
Working Pressure
Air Delivery
Motor Power
Dimension(mm)
Weight
Output pipe Diameter
psig
bar
cfm
m3/min
Kw/hp
L
W
H
Kg
ERC-25SA-I
73
5
163
4.6
18.5/25
1450
900
1300
900
G1 1/4
88
6
152
4.3
100
7
142
4
116
8
135
3.8
145
10
121
3.4
181
13
104
2.9
ERC-30SA-I
73
5
194
5.5
22/30
1450
900
1300
950
G1 1/4
88
6
183
5.2
100
7
166
4.7
116
8
159
4.5
145
10
142
4
181
13
121
3.4
ERC-40SA-I
73
5
263
7.4
30/40
1700
1100
1500
1100
G1 1/2
88
6
242
6.9
100
7
228
6.5
116
8
218
6.2
145
10
194
5.5
181
13
163
4.6
ERC-50SA-I
73
5
335
9.5
37/50
1700
1100
1500
1100
G1 1/2
88
6
318
9
100
7
297
8.4
116
8
283
8
145
10
253
7.2
181
13
213
6
ERC-60SA-I
73
5
410
11.6
45/60
2180
1330
1700
1850
G2
88
6
386
10.9
100
7
364
10.3
116
8
344
9.7
145
10
307
8.7
181
13
259
7.3
ERC-75SA-I
73
5
501
14.2
55/75
2180
1330
1700
1850
G2
88
6
472
13.4
100
7
445
12.6
116
8
420
11.9
145
10
375
10.6
181
13
316
9
ERC-100SA-I
73
5
683
19.3
75/100
2300
1350
1900
2850
G2
88
6
644
18.2
100
7
607
17.2
116
8
573
16.2
145
10
512
14.5
181
13
431
12.2
ERC-120SA-I
73
5
819
23.2
90/120
2760
1510
1950
3000
G2 1/2
88
6
773
21.9
100
7
728
20.6
116
8
688
19.5
145
10
614
17.4
181
13
517
14.7
ERC-150SA-I
73
5
1001
28.4
110/150
2760
1510
1950
3000
G2 1/2
88
6
944
26.7
100
7
890
25.2
116
8
841
23.8
145
10
751
21.3
181
13
632
17.9
ERC-175SA-I
73
5
1201
34
132/175
3300
1950
2200
4000
DN100
88
6
1133
32.1
100
7
1068
30.2
116
8
1009
28.6
145
10
901
25.5
181
13
759
21.5
ERC-200SA-I
73
5
1519
43
160/200
3750
2000
2200
4200
DN100
88
6
1433
40.6
100
7
1352
38.3
116
8
1276
36.1
145
10
1136
32.2
181
13
954
27
ERC-250SA-I
73
5
1757
49.8
185/250
3900
2280
2550
4500
DN100
88
6
1657
46.9
100
7
1564
44.3
116
8
1475
41.8
145
10
1313
37.2
181
13
1102
31.2
ERC-270SA-I
73
5
1899
53.8
200/270
3900
2280
2550
6400
DN100
88
6
1792
50.7
100
7
1690
47.9
116
8
1595
45.2
145
10
1419
40.2
181
13
1192
33.8
ERC-300SA-I
73
5
2089
59.2
220/300
4200
2280
2650
7000
DN125
88
6
1971
55.8
100
7
1859
52.7
116
8
1754
49.7
145
10
1561
44.2
181
13
1311
37.1
ERC-330SA-I
73
5
2374
67.2
250/330
4200
2280
2650
7600
DN125
88
6
2240
63.4
100
7
2113
59.8
116
8
1993
56.5
145
10
1774
50.2
181
13
1490
42.2
ERC-375SA-I
73
5
2659
75.3
280/375
4550
2330
2780
8500
DN125
88
6
2508
71
100
7
2366
67
116
8
2233
63.2
145
10
1987
56.3
181
13
1669
47.3
ERC-420SA-I
73
5
2991
84.7
310/420
4550
2330
2780
9000
DN150
88
6
2822
79.9
100
7
2662
75.4
116
8
2512
71.1
145
10
2236
63.3
181
13
1877
53.2
ERC-470SA-I
100
7
3000
85
355/470
4550
2330
2780
9500
DN150
116
8
2831
80.2
145
10
2519
71.4
181
13
2116
59.9

Motor Efficiency Class:Ultraefficient/IE3/IE2 as per your required
Motor Protection Class:IP23/IP54/IP55 or as per your required
Certification:CE/ISO9001/TUV/UL/SGS/ASME
Voltage:380V/3PH/50HZ/60HZ, 220V/3PH/50HZ/60HZ, 400V/3PH/50HZ/60HZ, 440V/3PH/50HZ/60HZ, 415V/3PH/50HZ/60HZ,
230V/3PH/50HZ/60HZ, dual voltage is also ok
Elang Compressor Category