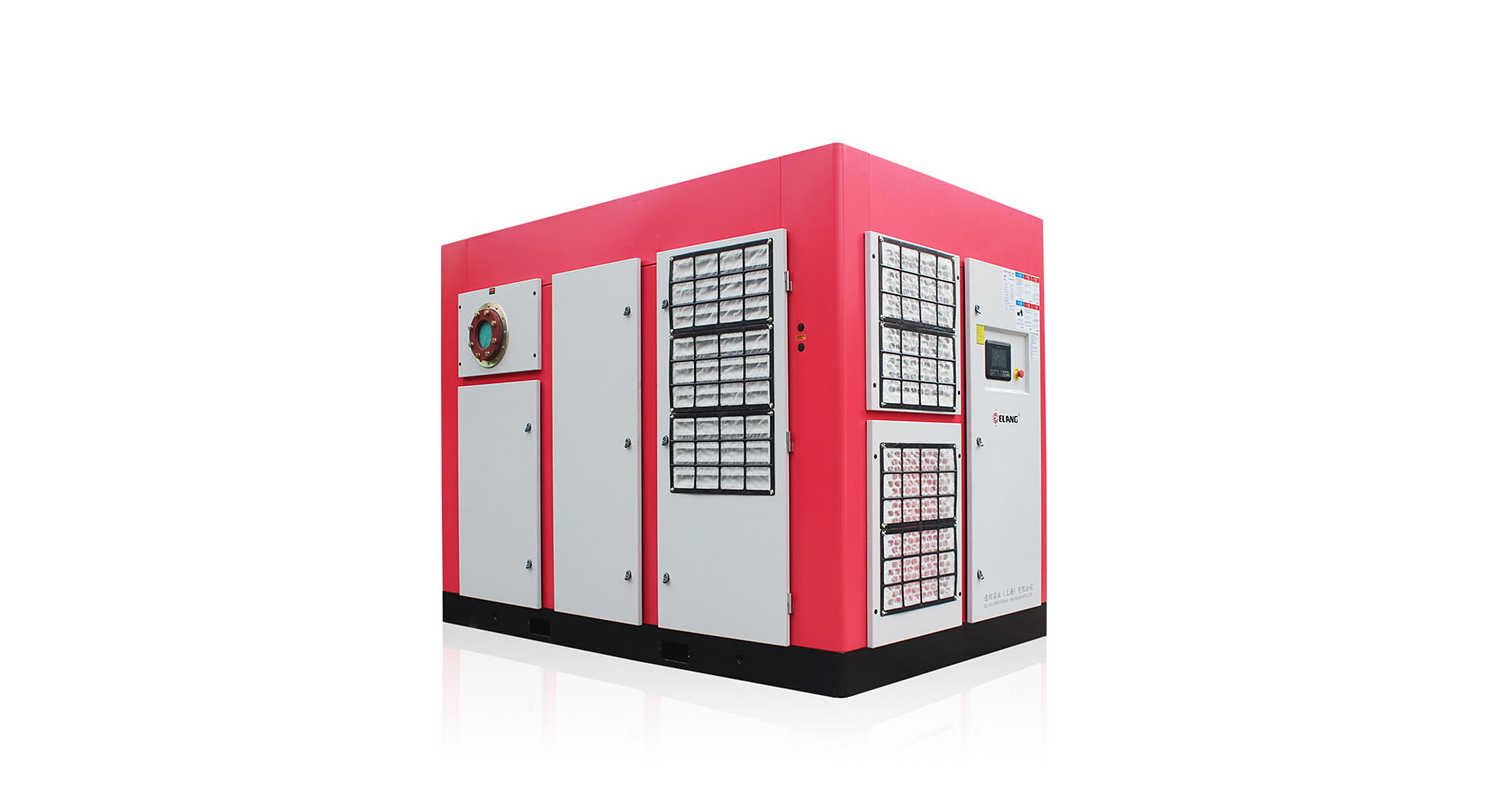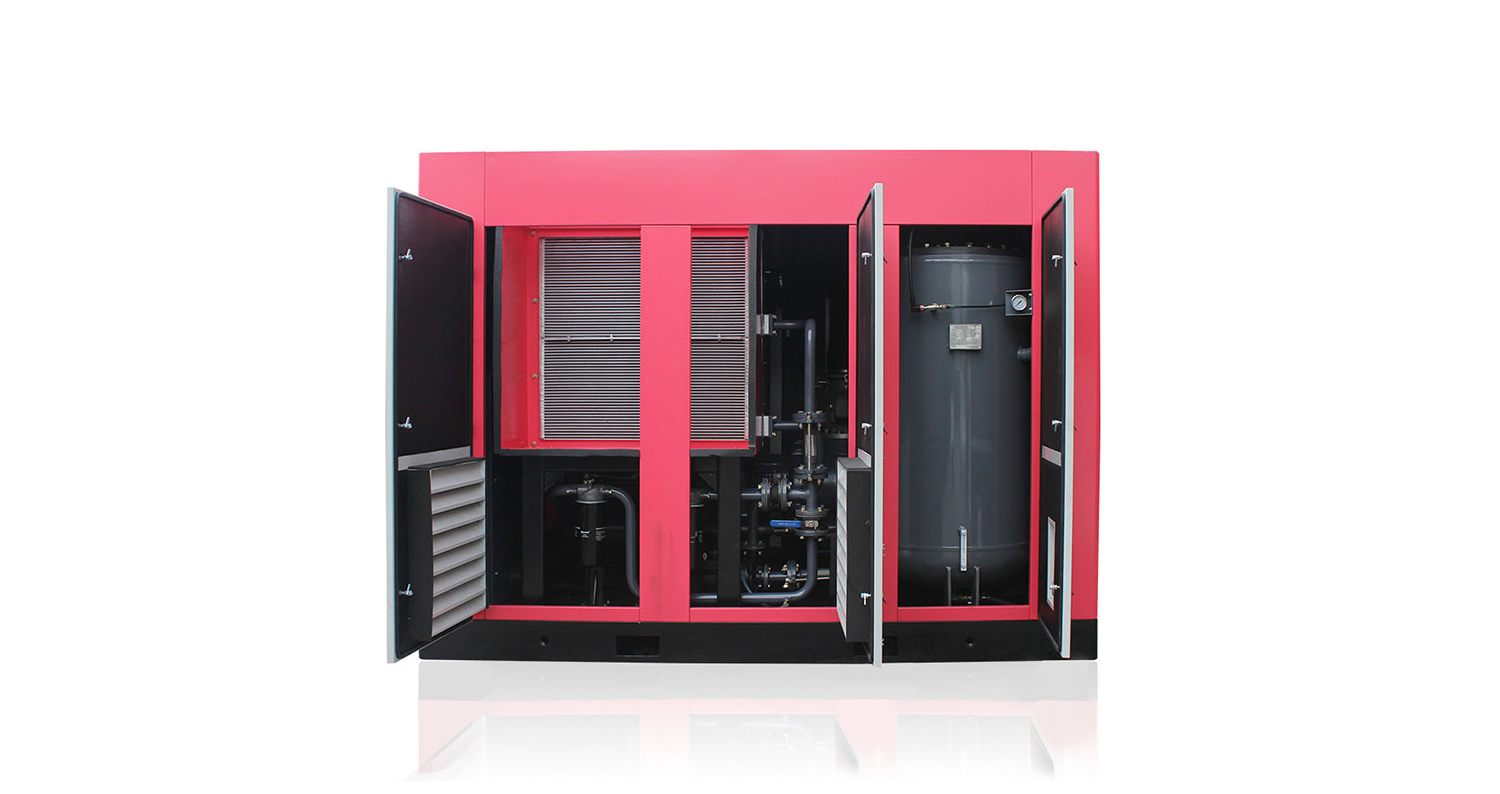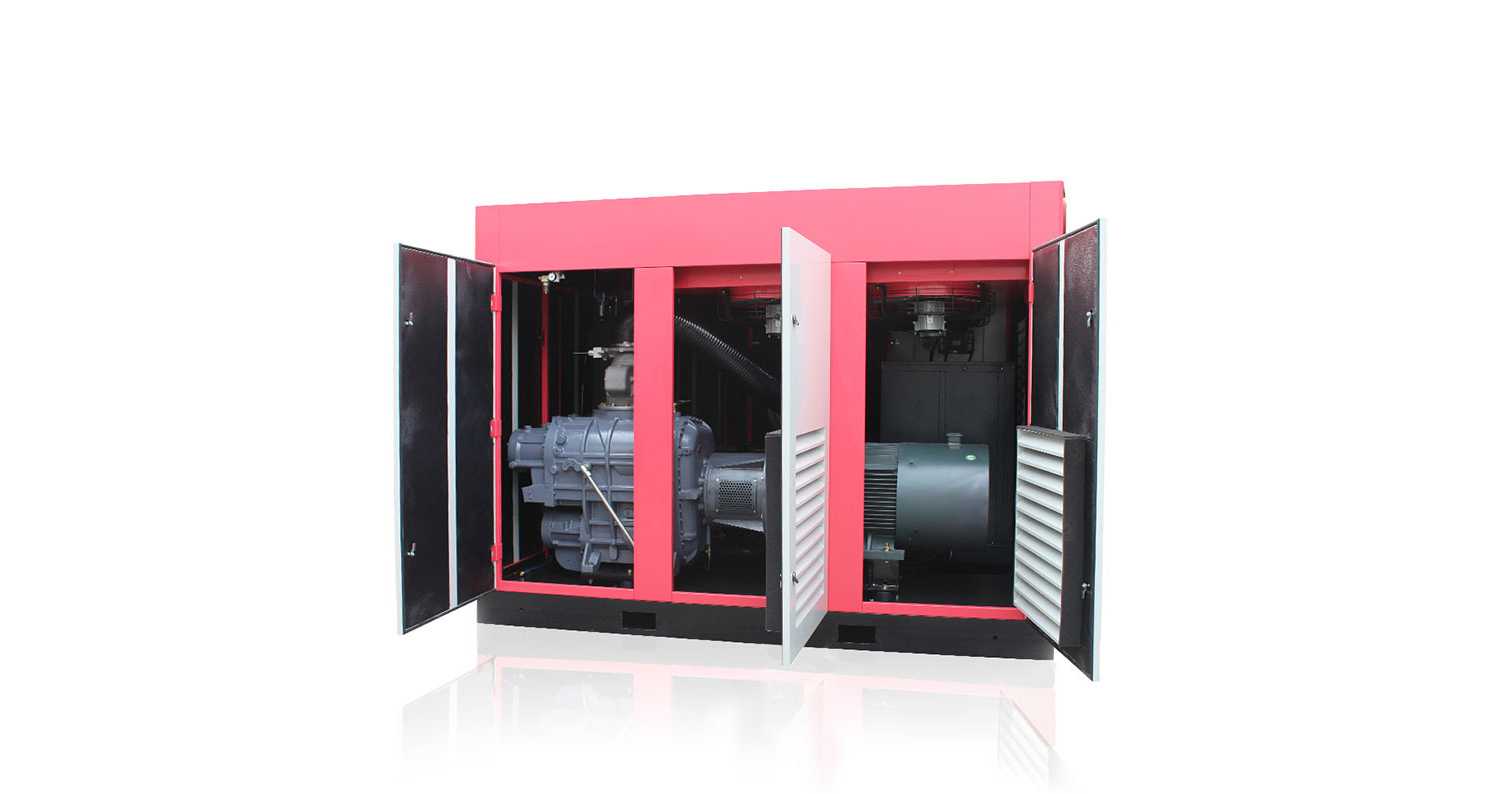 Low pressure screw air compressor series is a new compressor produced according to the national policy of energy saving,emission reduction and environment protection.It changes the traditional compressor with relatively high pressure.It transfers the compressed air after pressure reduction to the air consumer,which waste large amounts of energy.
The low pressure screw air compressor can be distributed according to the air pressure of the user,to satisfy the process flow with minimum energy.The manufacturing cost of your product can be largely improved.For example,if your process system only needs 3 bar pressure and the used compressor can provide 7 bar, then it can be reduced to 3 bar, It may take two times power to satisfy you process system, you can choose our low pressure screw compressor only to consume half of the power,and the air pressure in the process system can still be ensured, thus realizing energy saving and emission reduction.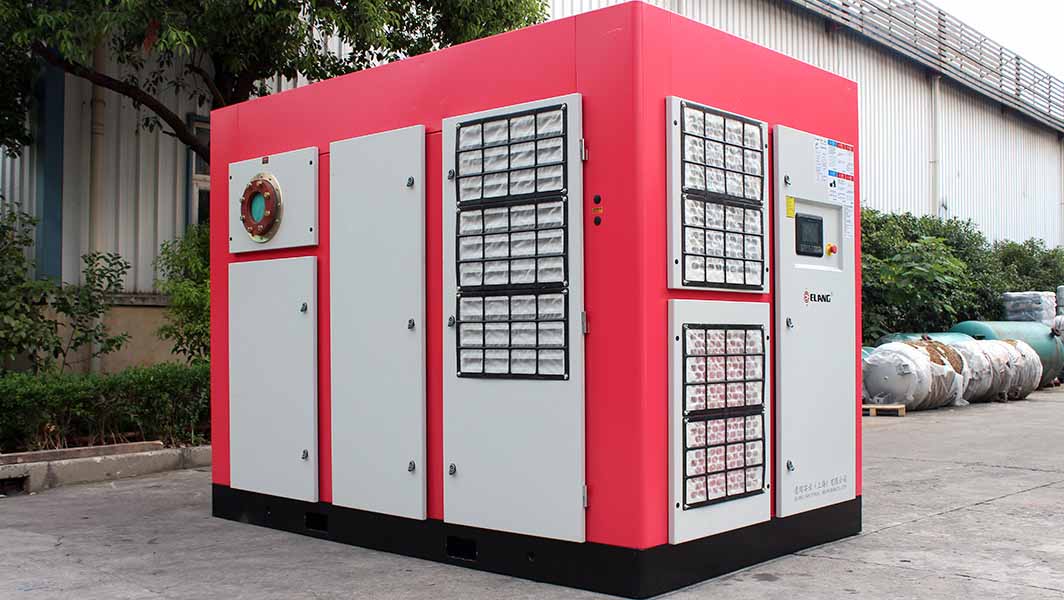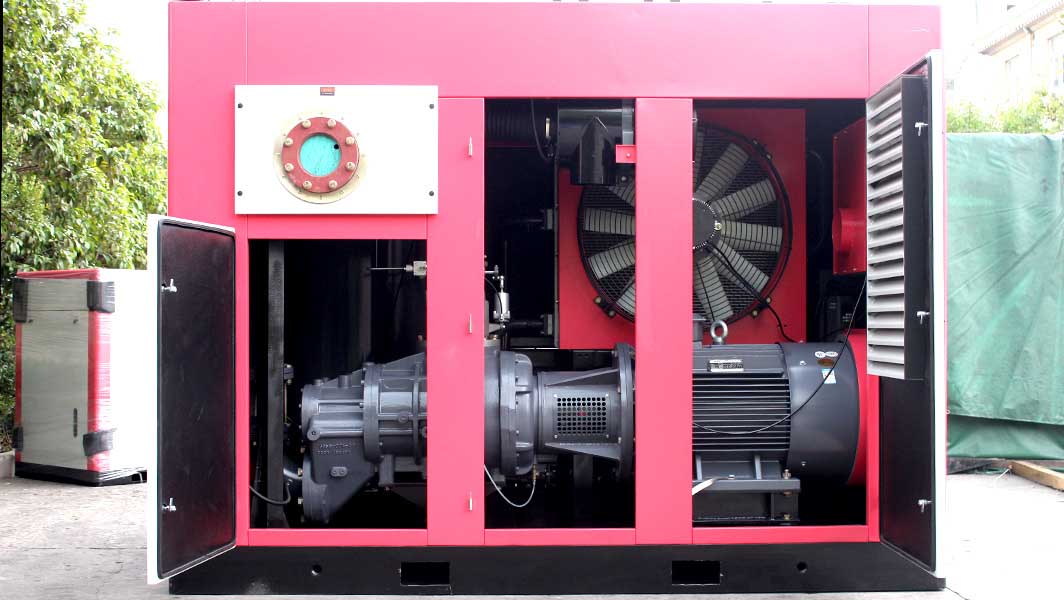 Product Presentation
Advantages
True Energy Saving
To reduce your production costs, reduce the carbon emissions, and protect our green homes, we have designed and manufactured the rated working pressure of 1.5bar, 2bar energy-saving series low pressure screw air compressor for your industries.
High Reliability
ELANG low pressure screw air compressor uses a highly efficient oil gas separation system to ensure the oil content of compressed air below 3ppm. Choose ELANG low pressure screw compressor, get the lower fuel consumption, lower noise, and higher reliability compressor.
Customized System
If your equipment requires compressed air only 5 bar or below, ELANG low pressure screw compressor is your best choice. It is rainproof, dustproof and shockproof. Cooling air side in and side out, high-precision double-layer filter design can better adapt to cement, textile and other hard working environment.
Saving 50% Energy
No matter new investment or replacing the existing exhaust pressure of 7bar to 8bar screw air compressor, ELANG low-pressure screw air compressor will save you more than 50% electricity, the saved electricity cost will allow you to recover the investment within a year.
Application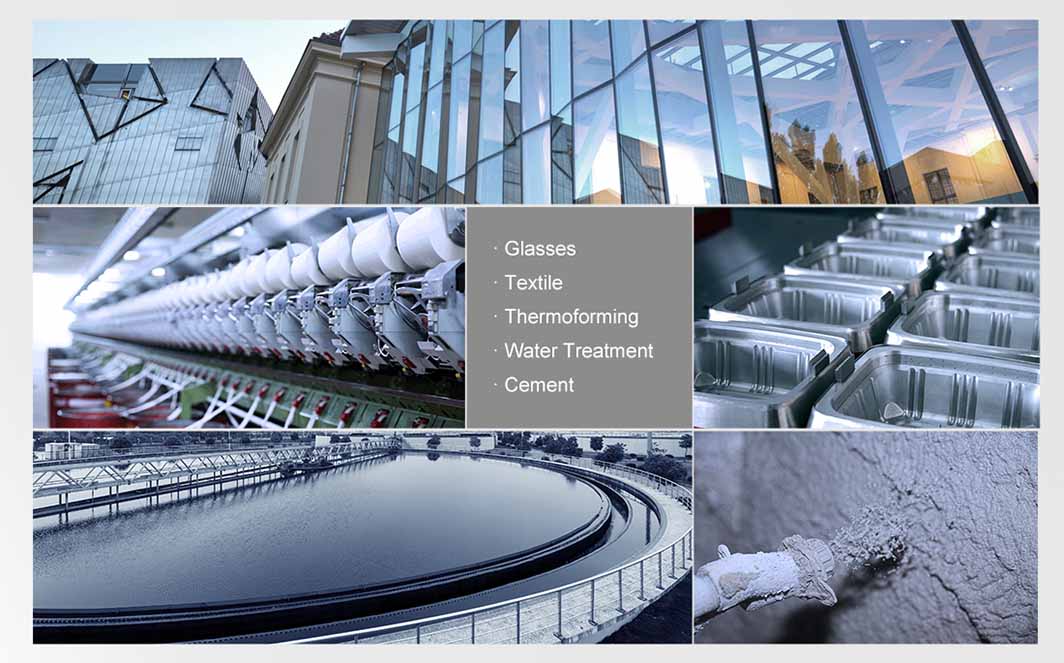 Project
9 Units of Low Pressure Air Compressors for Glass Industry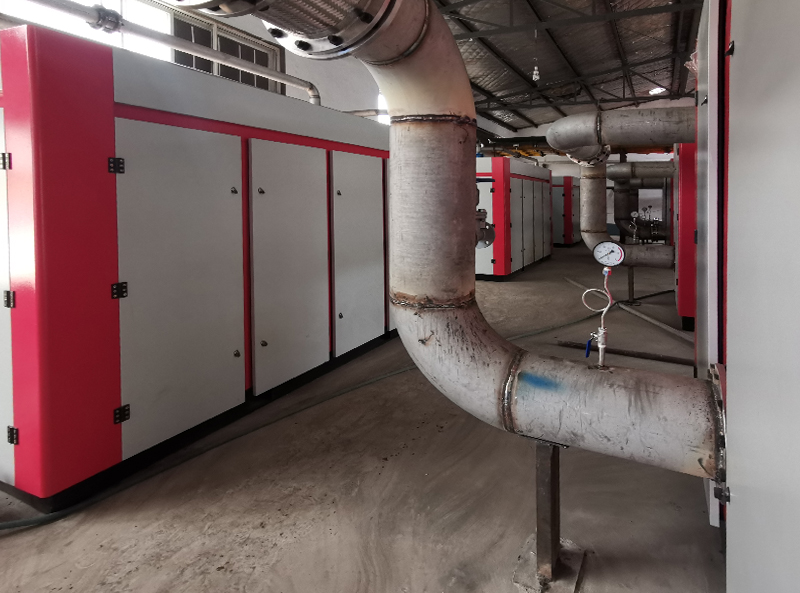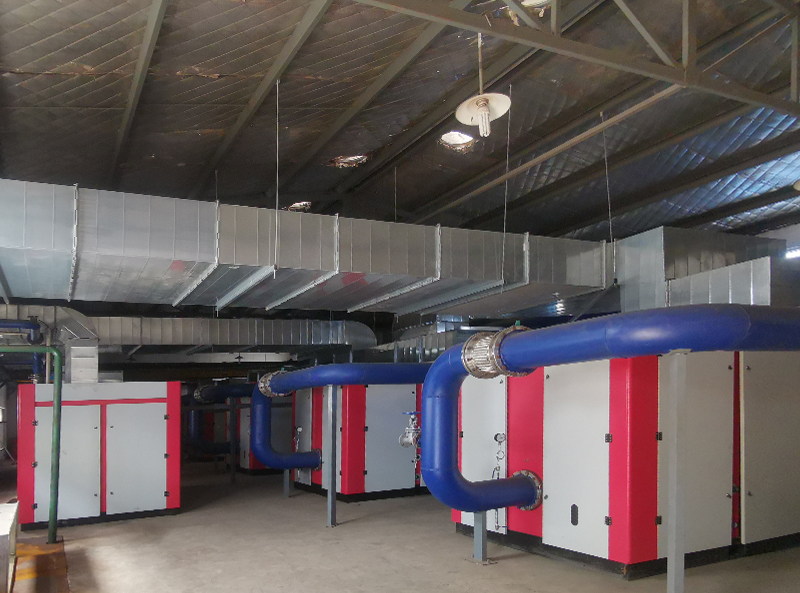 200kw 2.5bar Low Pressure Air Compressor in a Textile Mill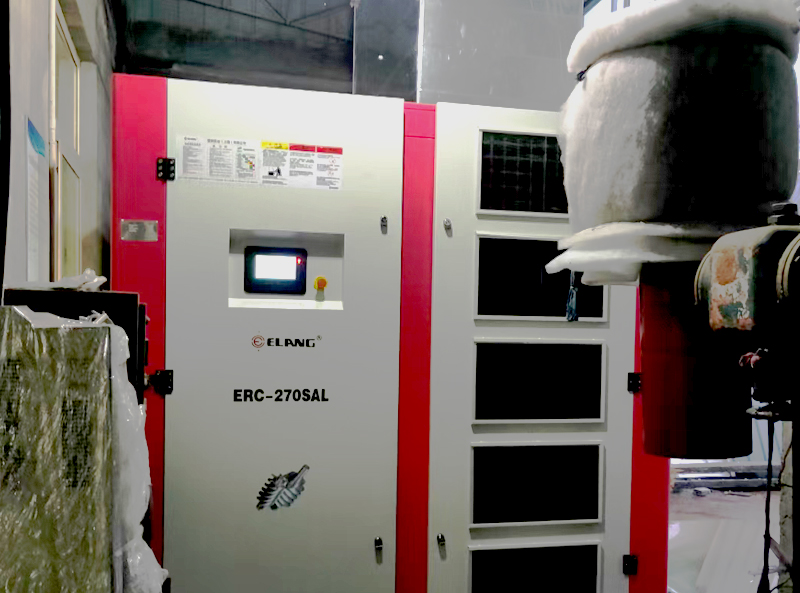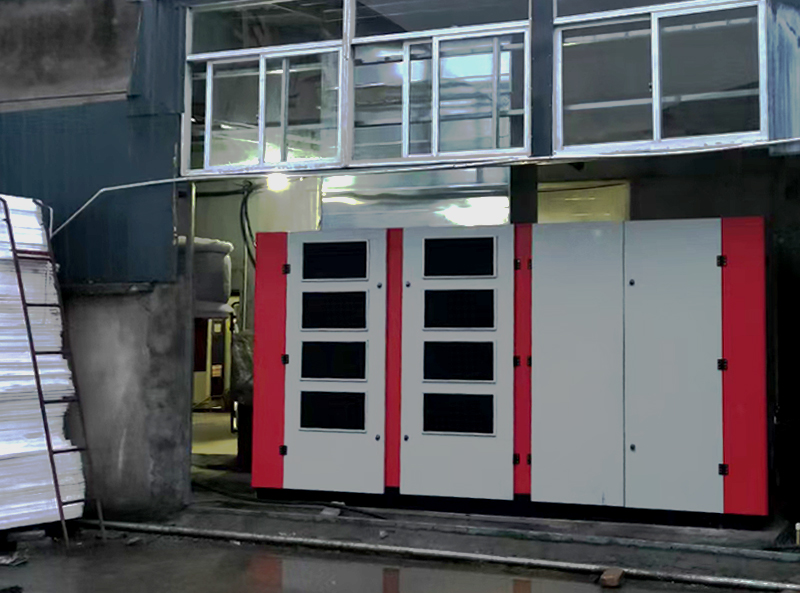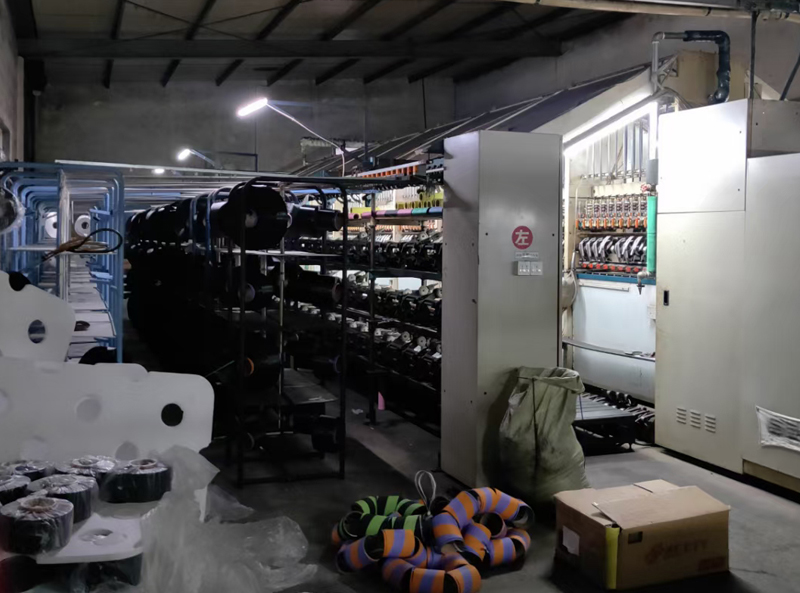 6 Units of 270HP Low Pressure Screw Air Compressor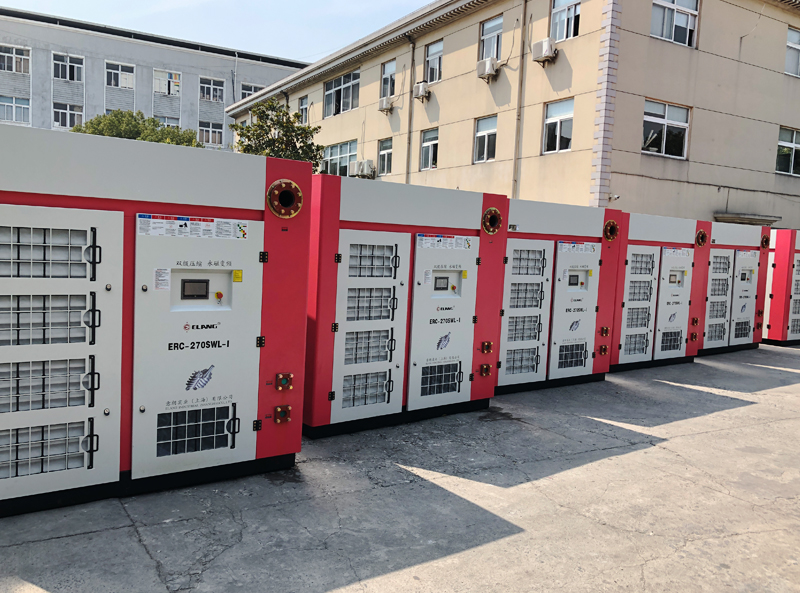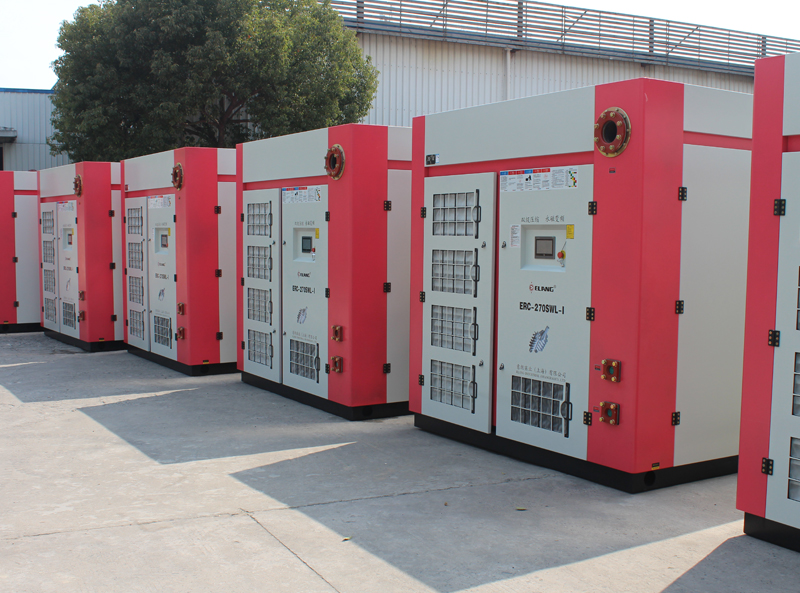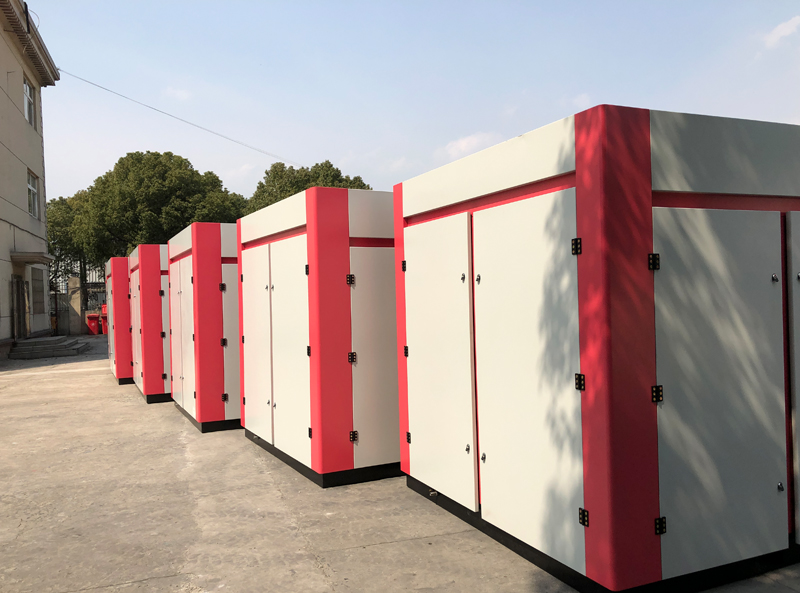 Model
Working Pressure
Air Delivery
Motor Power
Dimension(mm)
Weight
Output pipe Diameter
psig
bar
cfm
m3/min
Kw/hp
L
W
H
Kg
ERC-20SA
22
1.5
230
6.5
15/20
1450
1000
1465
950
DN50
29
2
208
5.9
43.5
3
138
3.9
ERC-25SA
22
1.5
283
8
18.5/25
1450
1000
1465
950
DN50
29
2
258
7.3
43.5
3
173
4.9
58
4
138
3.9
73
5
134
3.8
ERC-30SA
22
1.5
336
9.5
22/30
1480
1000
1465
950
DN65
29
2
304
8.6
43.5
3
191
5.4
58
4
184
5.2
73
5
177
5
ERC-40SA
22
1.5
459
13
30/40
1480
900
1330
950
DN65
29
2
417
11.8
43.5
3
304
8.6
58
4
240
6.8
1850
1200
1650
1050
73
5
226
6.2
ERC-50SA
22
1.5
569
16.1
37/50
1480
1000
1465
950
DN65
29
2
523
14.8
43.5
3
388
11
58
4
311
8.8
73
5
311
8.8
ERC-60SA
22
1.5
716
20.2
45/60
2000
1350
1805
1200
DN80
29
2
667
18.9
43.5
3
456
12.9
58
4
381
10.8
73
5
381
10.8
ERC-75SA
22
1.5
908
25.7
55/75
2460
1510
1970
1950
DN80
29
2
816
23.1
43.5
3
607
17.2
58
4
491
13.9
73
5
473
13.4
ERC-100SA
22
1.5
1236
35
75/100
2320
1680
2030
2150
DN100
29
2
1112
31.5
43.5
3
745
21.1
58
4
629
19.6
73
5
583
16.5
ERC-120SA
22
1.5
1483
42
90/120
2160
1660
1900
3500
DN125
29
2
1239
35.1
43.5
3
1020.5
28.9
58
4
872.2
24.7
73
5
692.1
19.6
ERC-150SA
22
1.5
1883.6
53.4
110/150
2610
1660
1900
3500
DN125
29
2
1528.9
43.3
43.5
3
1239.4
35.1
58
4
1020.5
28.9
73
5
872.2
24.7
ERC-175SA
22
1.5
2549.4
72.2
132/175
3730
2280
2700
6000
DN200
29
2
1966.8
55.7
3730
2280
2700
6000
43.5
3
1765.5
50
3280
2180
2380
4000
58
4
1528.9
43.3
3730
2280
2700
6000
DN150
73
5
1038.1
29.4
2980
1930
2160
4000
ERC-200SA
22
1.5
2740.1
77.6
160/200
3380
2280
2420
4500
DN150
29
2
2461.1
69.7
43.5
3
1991.5
56.4
58
4
1638.4
46.4
3360
2180
2230
4650
73
5
1310
37.1
ERC-250SA
43.5
3
2111.5
59.8
185/250
4250
2180
2230
5250
DN150
58
4
1673.7
47.4
73
5
1384.2
39.2
ERC-270SA
43.5
3
2274
64.4
200/270
4250
2180
2230
5650
DN150
58
4
1892.6
53.6
73
5
1528.9
43.3
ERC-300SA
43.5
3
2475.2
70.1
220/300
4600
2180
2230
5850
DN250
58
4
2002.1
56.7
73
5
1638.4
46.4
DN150
ERC-330SA
43.5
3
2768.3
78.4
250/330
5300
2180
2230
6350
DN250
58
4
2291.6
64.9
73
5
1892.6
53.6
DN200
ERC-375SA
58
4
2492.9
70.6
280/375
5300
2180
2230
6550
DN200
73
5
2185.7
61.9
ERC-420SA
73
5
2358.7
66.8
315/420
5300
2180
2230
6850
DN200
ERC-470SA
73
5
2655.3
75.2
355/470
5300
2180
2230
6800
DN200

Motor Efficiency Class:Ultraefficient/IE3/IE2 as per your required
Motor Protection Class:IP23/IP54/IP55 or as per your required
Certification:CE/ISO9001/TUV/UL/SGS/ASME
Voltage:380V/3PH/50HZ/60HZ, 220V/3PH/50HZ/60HZ, 400V/3PH/50HZ/60HZ, 440V/3PH/50HZ/60HZ, 415V/3PH/50HZ/60HZ,
230V/3PH/50HZ/60HZ, dual voltage is also ok
Elang Compressor Category