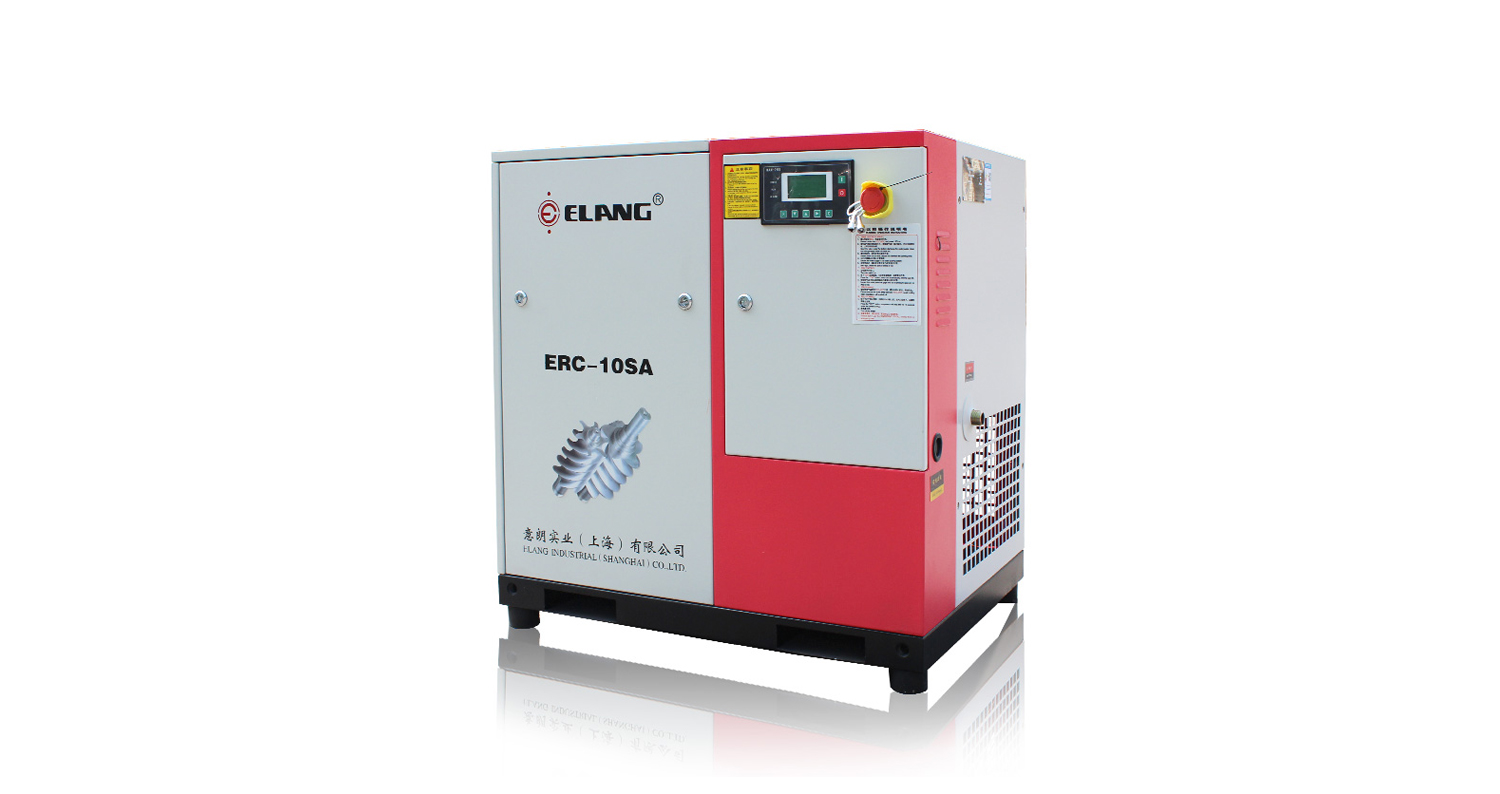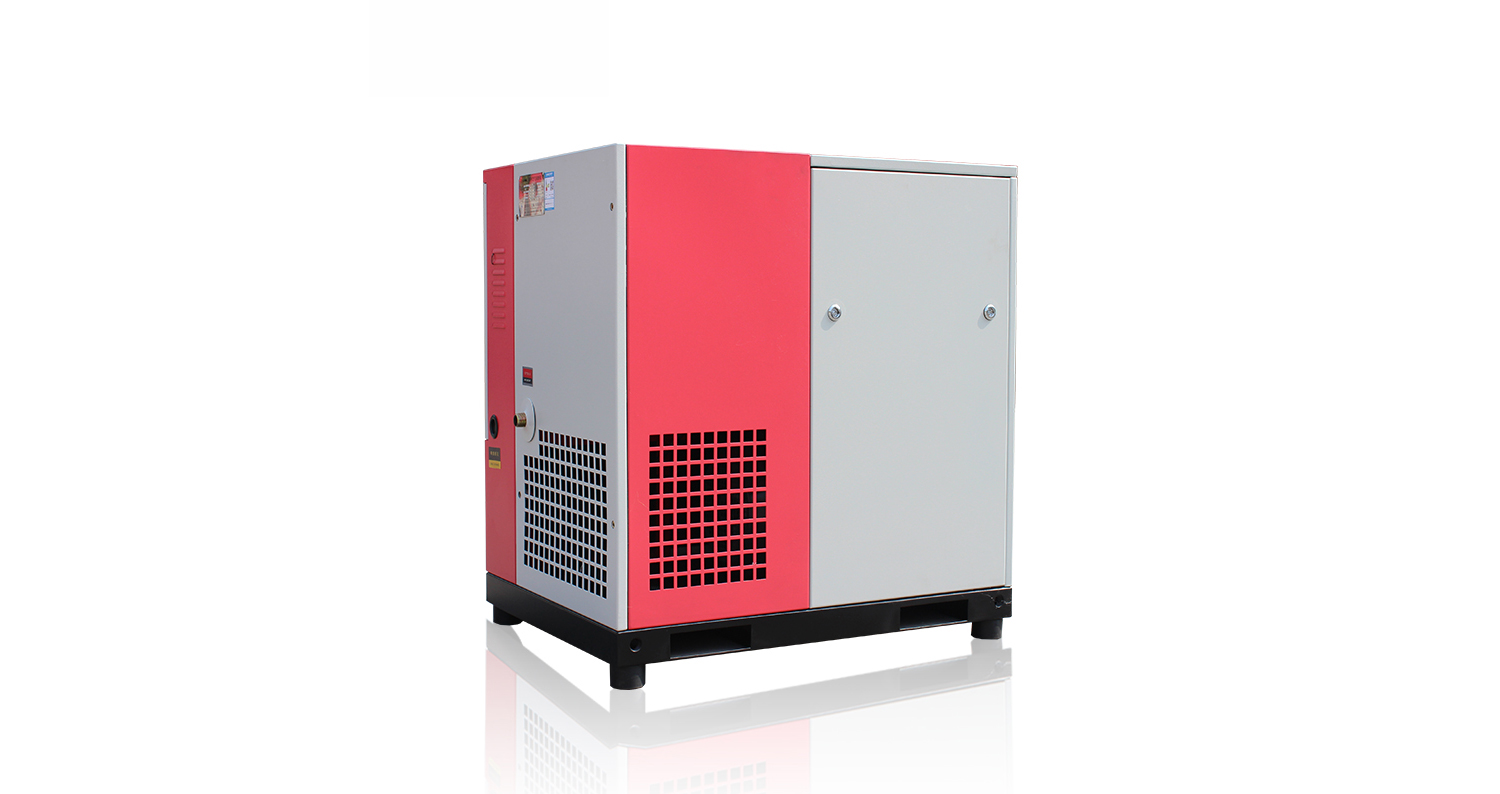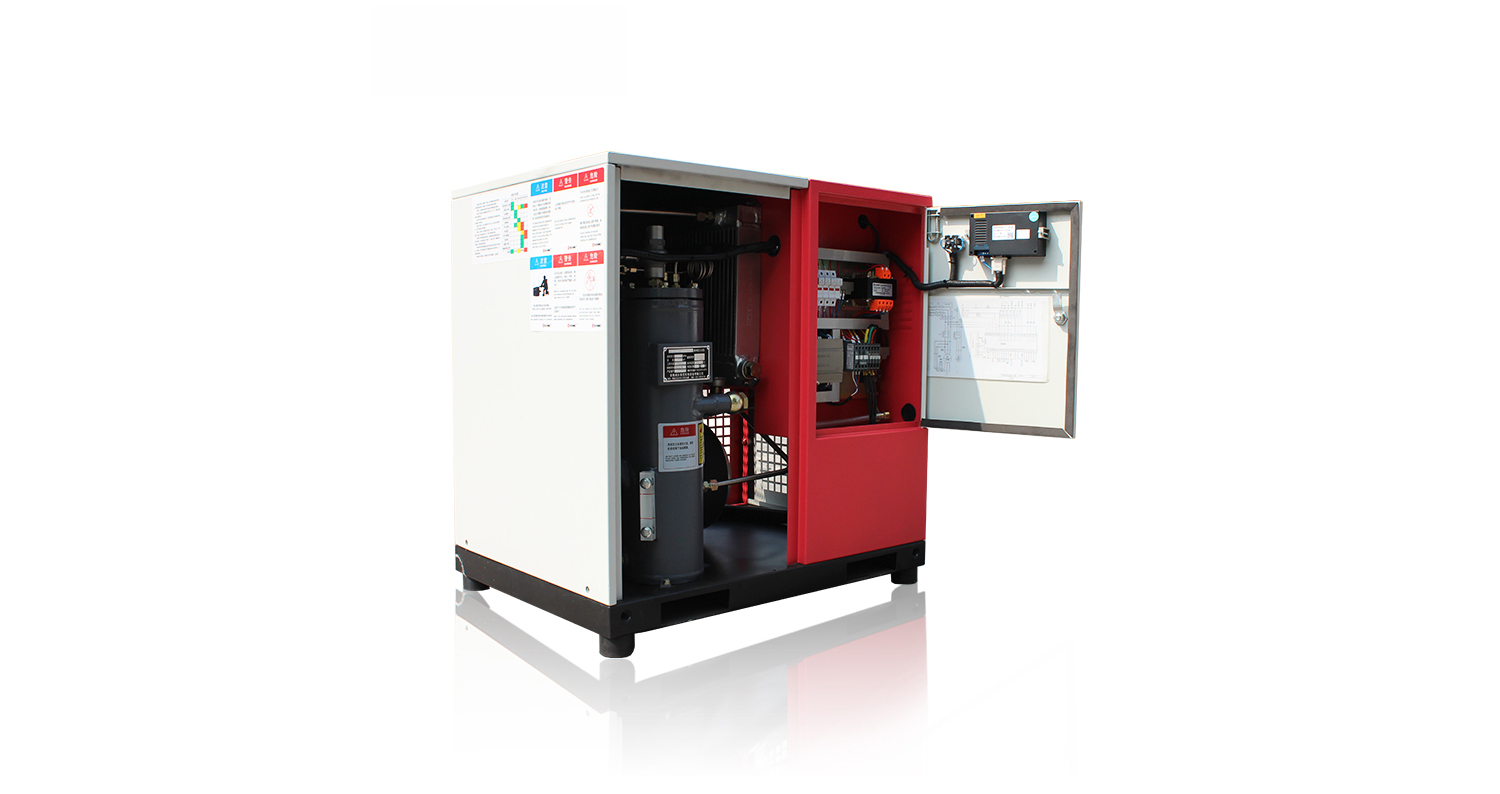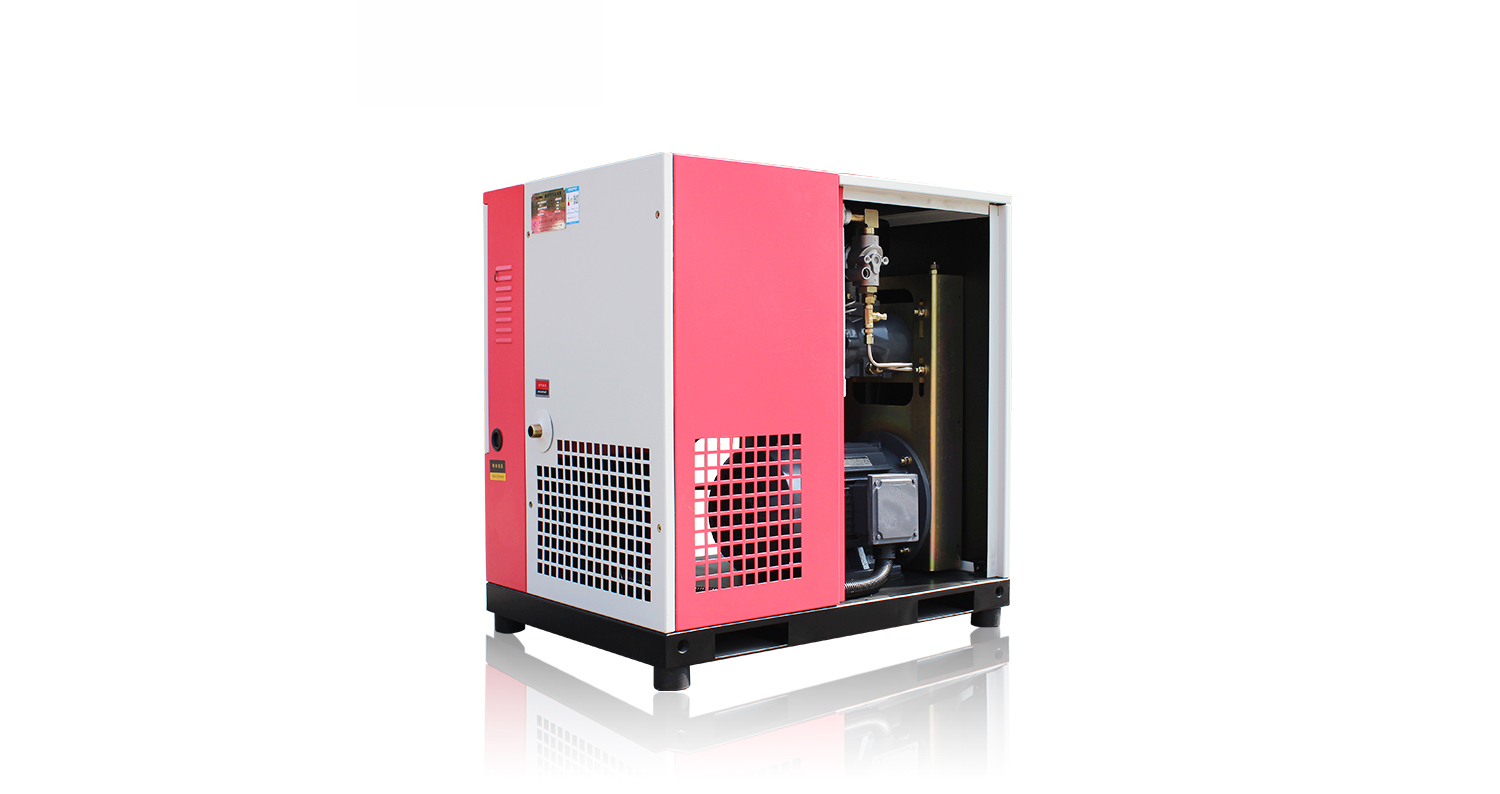 Elang 10HP 7.5Kw 13bar 0.7m3/min belt driven screw air compressor stands out for its compact structure, attractive appearance, high efficiency, low energy consumption, low noise, and long service life. It is widely used as ideal air source equipment in various industrial fields such as metallurgy, machinery, chemical industry, geology and mining, and power generation.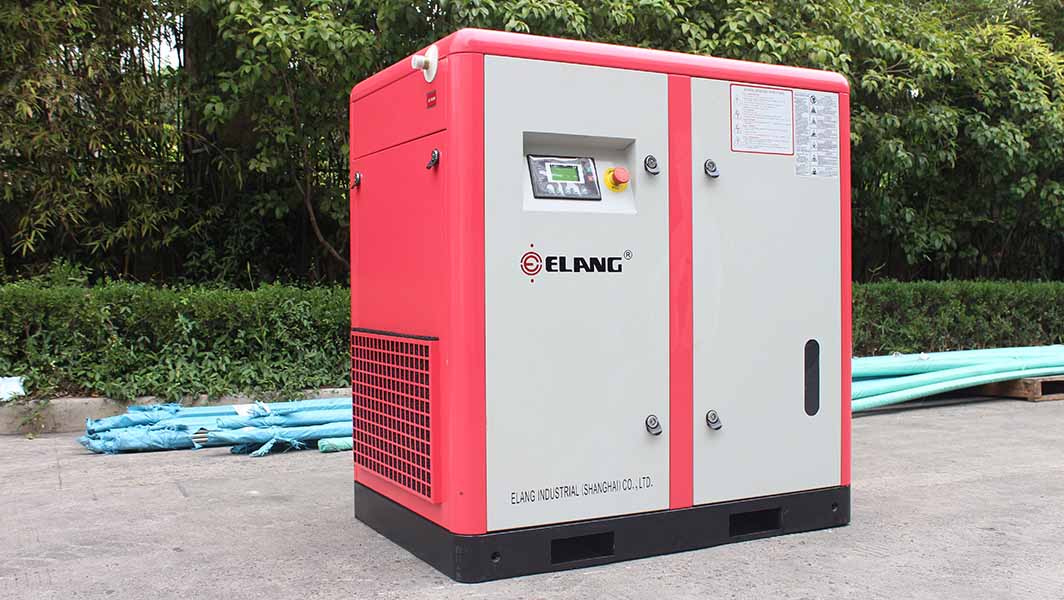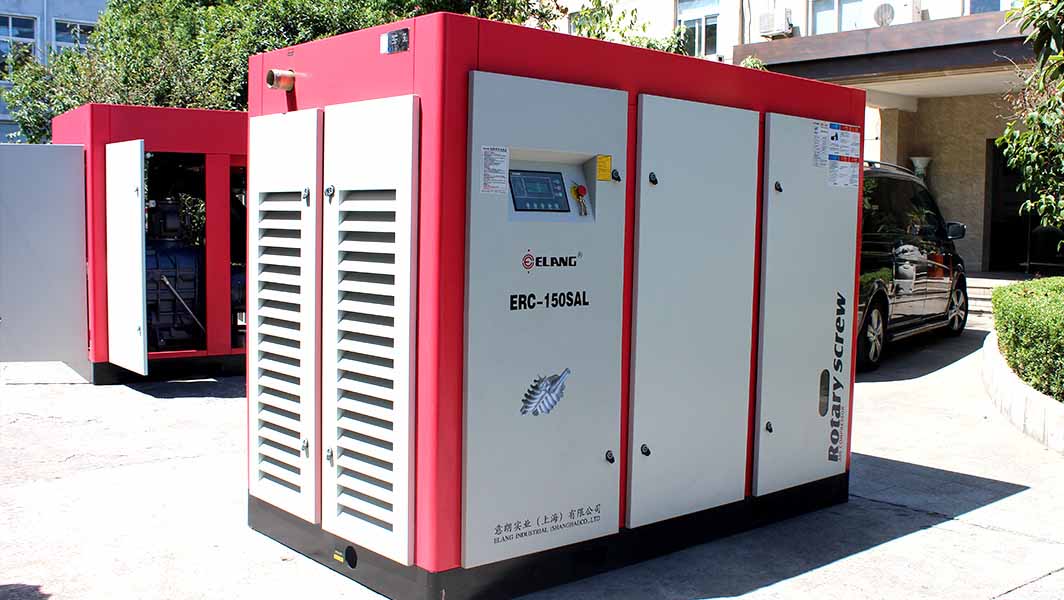 Appearance Display
Advantages:
1. Featuring a precise central bracket, the motor of the compressor is permanently aligned with the air end, ensuring optimal efficiency and minimizing any potential misalignment issues.
2. The compressor incorporates a highly resilient coupling, enabling smooth operation and extending the useful life of the elastomer. This coupling ensures seamless power transmission and enhances the overall durability of the compressor.
3. The discharge pipe of the compressor is designed using double-wall corrugated pipe technology, providing excellent strength and pressure resistance. Additionally, the oil pathway is equipped with a special high-pressure hose that can withstand temperatures up to 125℃, ensuring efficient oil circulation and contributing to the longevity of the compressor.
4. For environments with extremely high-temperature conditions, the compressor is equipped with a large-area plate heat exchange system and a high-efficiency water chiller. These advanced components effectively manage heat, ensuring reliable performance and preventing overheating during operation.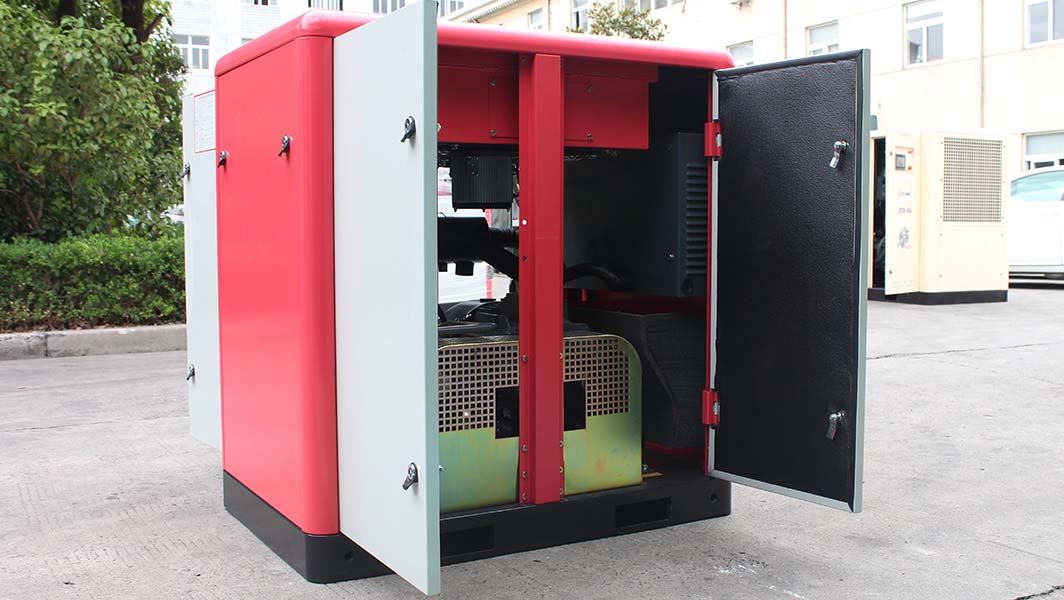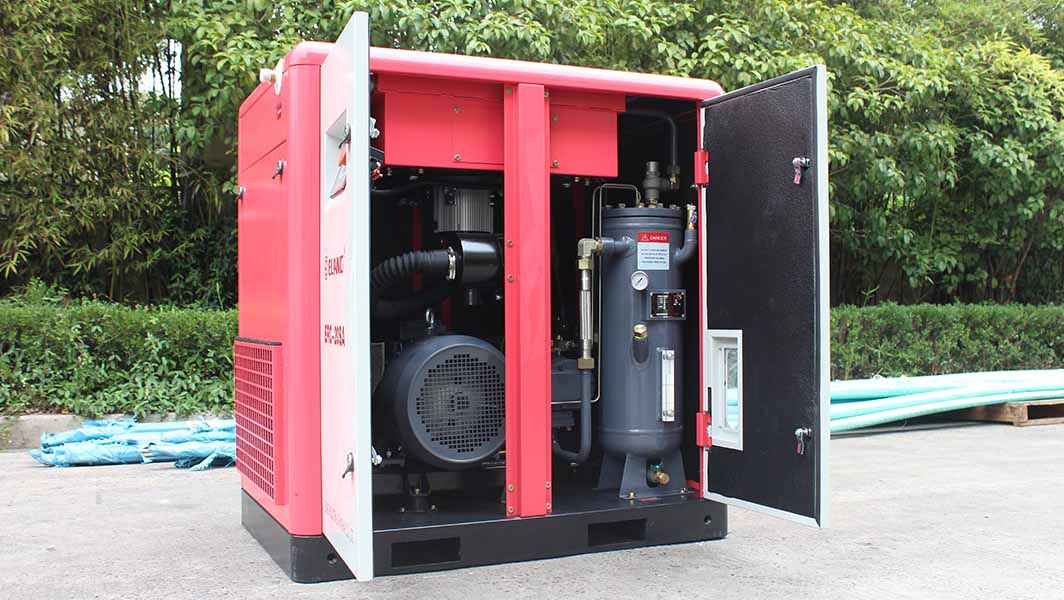 Internal display
Application: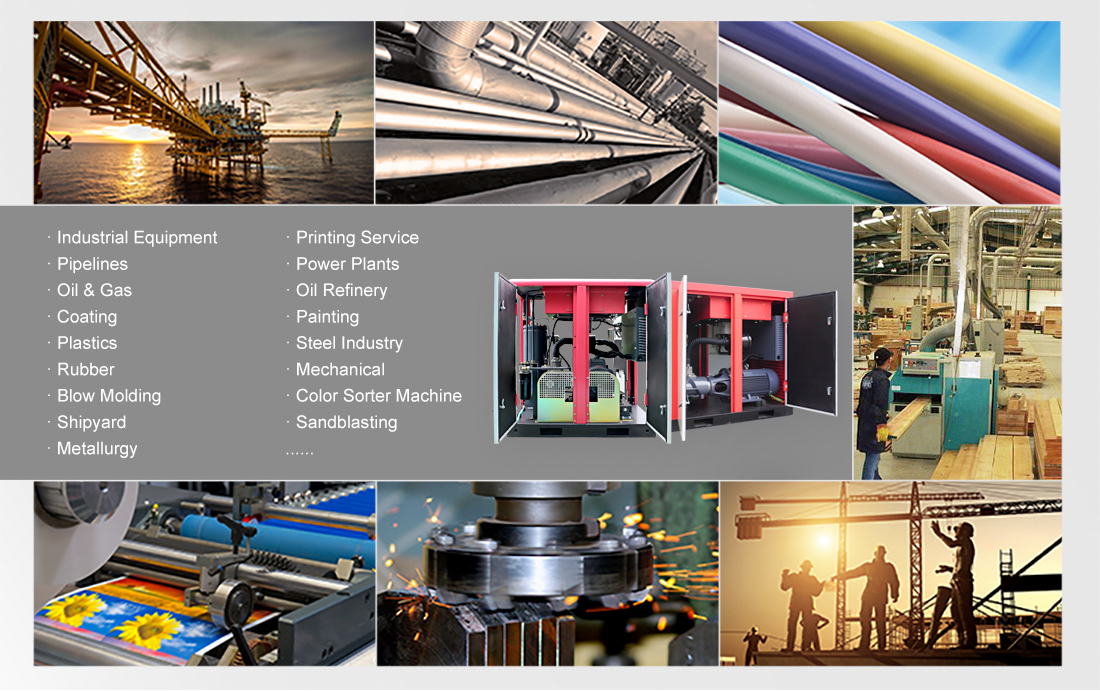 Project
120HP Air Compressor Installation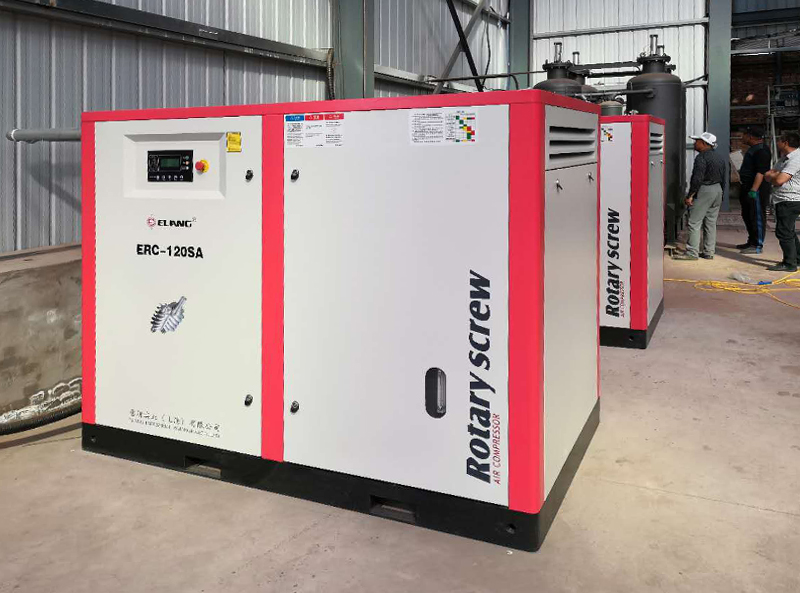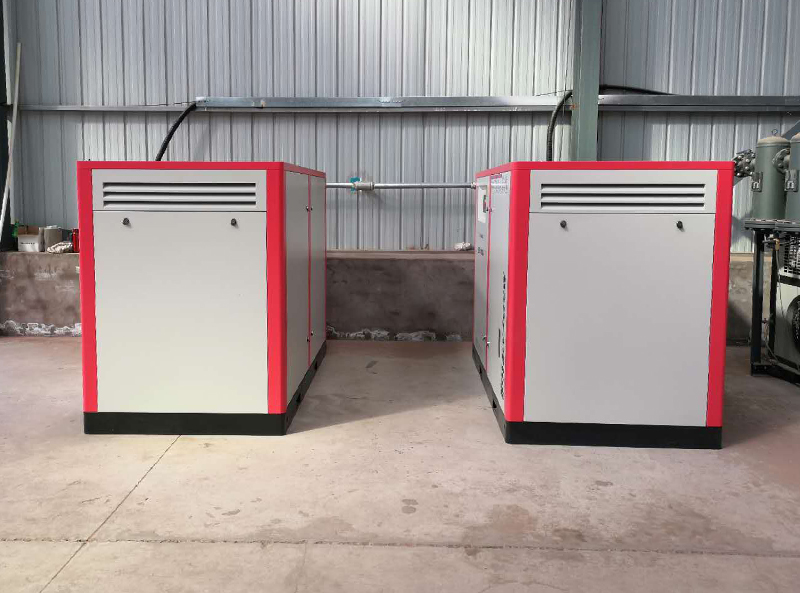 Elang 30 sets 132kw air compressor in Ethiopia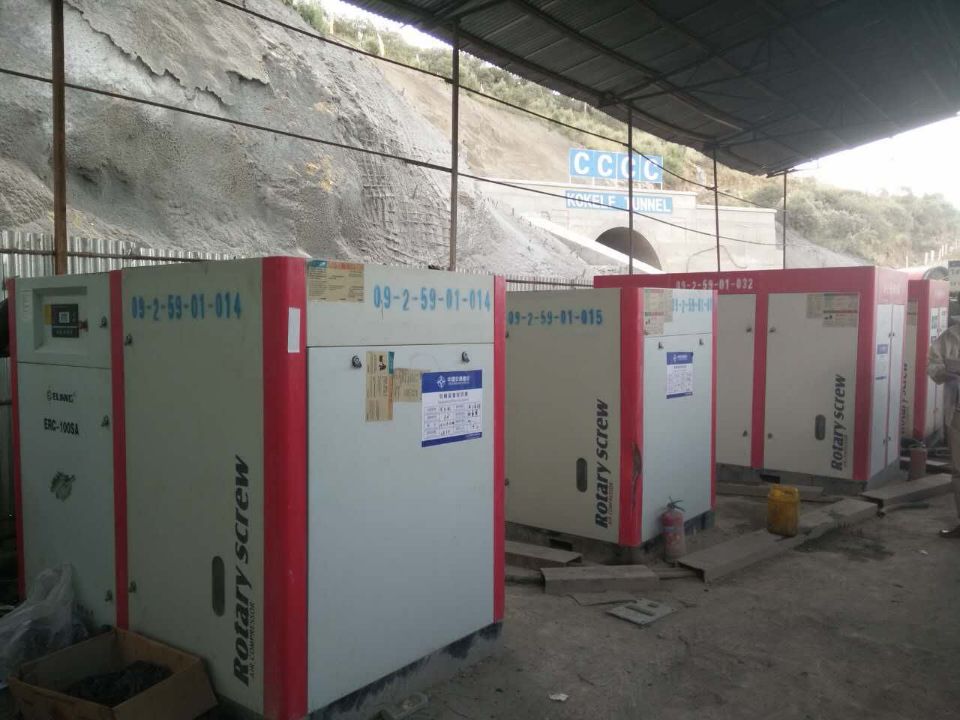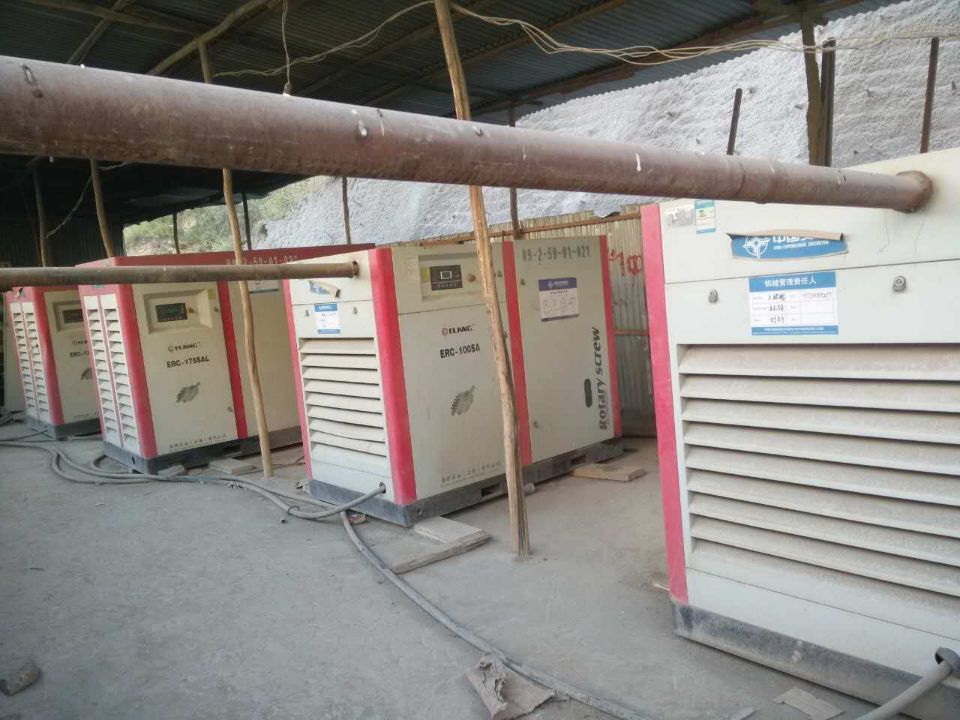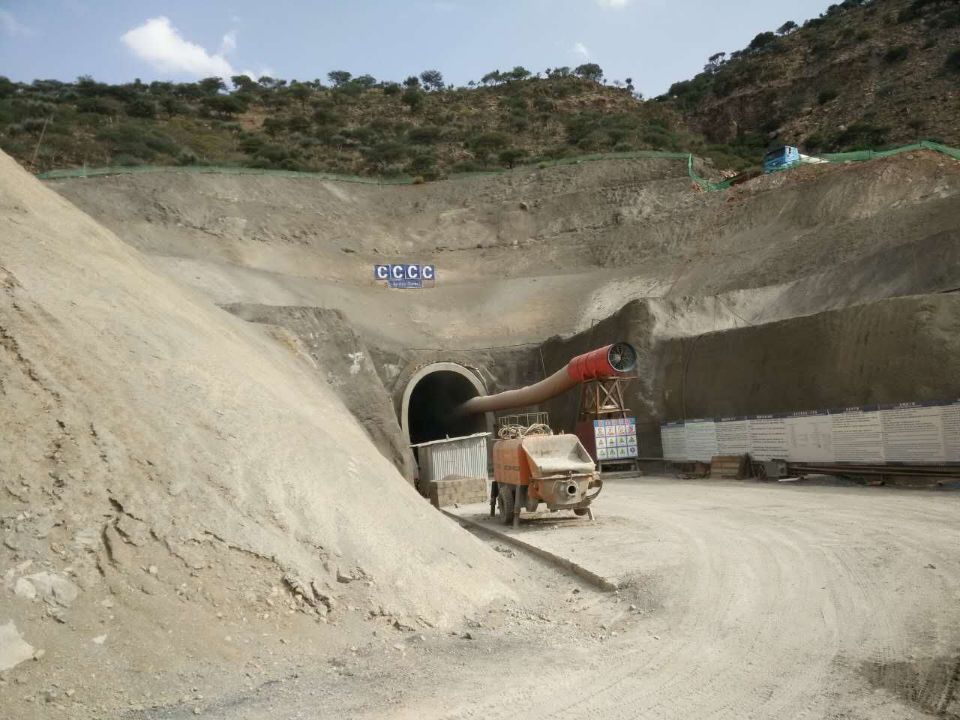 Model: ERC-10SA
| Motor Power | Working Pressure | Air Delivery | Dimension(mm) | Weight(kg) | Output pipe Diameter |
| --- | --- | --- | --- | --- | --- |
| 7.5kw / 10hp | 7bar / 100psi | 38.8cfm / 1.1m3/min | 850*640*880 | 350 | 3/4″ |
| 7.5kw / 10hp | 8bar / 116psi | 35.3cfm / 1.0m3/min | 850*640*880 | 350 | 3/4″ |
| 7.5kw / 10hp | 10bar / 145psi | 30cfm / 0.85m3/min | 850*640*880 | 350 | 3/4″ |
| 7.5kw / 10hp | 13bar / 181psi | 24.7cfm / 0.7m3/min | 850*640*880 | 350 | 3/4″ |
| 7.5kw / 10hp | 15bar / 218psi | 21.4cfm / 0.6m3/min | 850*640*880 | 350 | 3/4″ |
| 7.5kw / 10hp | 16bar / 232psi | 17.9cfm / 0.5m3/min | 850*640*880 | 350 | 3/4″ |
Elang Compressor Category